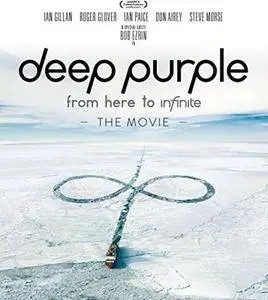 Deep Purple - From Here to InFinite (2017)
Blu-ray: MPEG-4 AVC 1920*1080i, 29,970 fps, 16:9, High Profile 4.1
DTS-HD MA 5.1, 48 kHz, 3877 kbps, 24-bit
LPCM 2.0, 48 kHz, 2304 kbps, 24-bit & 1536 kbps, 16-bit
Documentary, Rock | 03:49:21 | ~ 44.16 Gb
To celebrate the great success of the album a special "inFinite (Gold Edition)" is about to be released. The album will feature all of the great masterpieces from "inFinite", while also including a brand new live recording from Hellfest 2017, the biggest metal festival in France. Thousands of fans assembled to witness this very special performance. The live recording is also available on vinyl as "The inFinite Live Recordings, Vol. 1". Every fan's need will be fulfilled with the release of the documentary "From Here To inFinite", which shows the history of origin of the new Deep Purple album "inFinite" and provides a deep insight into the workings of a band who with their work wrote music history. The 97minute music film follows the five musicians on their captivating journey to Nashville to record their new album and on it the band let cameras come as close as they never have before. The Blu-ray disc also includes a vast array of bonus material, including music videos, behind the scenes footage, outtakes and interviews - all previously unreleased.
Deep Purple - From Here to InFinite (2017):
Tracklist:
- The Movie - From Here To inFinite [01:36:13]
Bonus:
- Audio commentary by Deep Purple
- Live At Hellfest 2017
1. Time For Bedlam [00:04:31]
2. Birds Of Prey [00:05:52]
3. Smoke On The Water [00:06:47]
- Outtakes From "Here To inFinite"
1. Full Interview with Joe Satriani [00:11:17]
2. Corky - The Recording Engineer [00:05:34]
- Official Music Videos
1. The Surprising [00:06:05]
2. Johnny's Band [00:03:58]
3. Johnny's Band Documentary [00:12:52]
4. All I Got Is You [00:04:53]
- About inFinite - Interviews
1. About the Album [00:23:01]
2. Beyond the Album [00:20:34]
3. Track by track [00:17:12]
4. Rapid Fire interview [00:07:50]
5. Behind The Scenes photoshoot [00:04:42]
Disc Title: Deep Purple 2017 - From Here To Infinite
Disc Size: 45 305 795 447 bytes
Protection: AACS
BD-Java: Yes
BDInfo: 0.5.8
Notes:
BDINFO HOME:
Cinema Squid
http://www.cinemasquid.com/blu-ray/tools/bdinfo
INCLUDES FORUMS REPORT FOR:
AVS Forum Blu-ray Audio and Video Specifications Thread
http://www.avsforum.com/avs-vb/showthread.php?t=1155731
WARNING: Report is incomplete because: Scan has not been run.
********************
PLAYLIST: 00003.MPLS
********************
<–- BEGIN FORUMS PASTE –->

                                                                                                                Total   Video                                             
Title                                                           Codec   Length  Movie Size      Disc Size       Bitrate Bitrate Main Audio Track                          Secondary Audio Track
-----                                                           ------  ------- --------------  --------------  ------- ------- ------------------                        ---------------------
00003.MPLS                                                      AVC     1:36:13 0               45 305 795 447  0,00    0,00    LPCM 2.0 2304Kbps (48kHz/24-bit)          DTS-HD Master 5.1 (48kHz/24-bit)



DISC INFO:

Disc Title:     Deep Purple 2017 - From Here To Infinite
Disc Size:      45 305 795 447 bytes
Protection:     AACS
BD-Java:        Yes
BDInfo:         0.5.8

PLAYLIST REPORT:

Name:                   00003.MPLS
Length:                 1:36:13.901 (h:m:s.ms)
Size:                   0 bytes
Total Bitrate:          0,00 Mbps

VIDEO:

Codec                   Bitrate             Description     
-----                   -------             -----------     
MPEG-4 AVC Video        0 kbps              1080i / 29,970 fps / 16:9 / High Profile 4.1

AUDIO:

Codec                           Language        Bitrate         Description     
-----                           --------        -------         -----------     
LPCM Audio                      English         2304 kbps       2.0 / 48 kHz / 2304 kbps / 24-bit
DTS-HD Master Audio             English         0 kbps          5.1 / 48 kHz / 24-bit (DTS Core: 5.1 / 48 kHz / 1509 kbps / 24-bit)
LPCM Audio                      English         2304 kbps       2.0 / 48 kHz / 2304 kbps / 24-bit

SUBTITLES:

Codec                           Language        Bitrate         Description     
-----                           --------        -------         -----------     
Presentation Graphics           English         0,000 kbps                      
Presentation Graphics           German          0,000 kbps                      
Presentation Graphics           French          0,000 kbps                      
Presentation Graphics           Spanish         0,000 kbps                      

FILES:

Name            Time In         Length          Size            Total Bitrate   
----            -------         ------          ----            -------------   
00003.M2TS      0:00:00.000     1:36:13.901     0               0               

CHAPTERS:

Number          Time In         Length          Avg Video Rate  Max 1-Sec Rate  Max 1-Sec Time  Max 5-Sec Rate  Max 5-Sec Time  Max 10Sec Rate  Max 10Sec Time  Avg Frame Size  Max Frame Size  Max Frame Time  
------          -------         ------          --------------  --------------  --------------  --------------  --------------  --------------  --------------  --------------  --------------  --------------  
1               0:00:00.000     1:36:13.901     0 kbps          0 kbps          00:00:00.000    0 kbps          00:00:00.000    0 kbps          00:00:00.000    0 bytes         0 bytes         00:00:00.000    

STREAM DIAGNOSTICS:

File            PID             Type            Codec           Language                Seconds                 Bitrate                 Bytes           Packets         
----            ---             ----            -----           --------                --------------          --------------          -------------   -----           
00003.M2TS      4113 (0x1011)   0x1B            AVC                                     0,701                   0                       0               0               
00003.M2TS      4352 (0x1100)   0x80            LPCM            eng (English)           0,701                   0                       0               0               
00003.M2TS      4353 (0x1101)   0x86            DTS-HD MA       eng (English)           0,701                   0                       0               0               
00003.M2TS      4354 (0x1102)   0x80            LPCM            eng (English)           0,701                   0                       0               0               
00003.M2TS      4608 (0x1200)   0x90            PGS             eng (English)           0,701                   0                       0               0               
00003.M2TS      4609 (0x1201)   0x90            PGS             deu (German)            0,701                   0                       0               0               
00003.M2TS      4610 (0x1202)   0x90            PGS             fra (French)            0,701                   0                       0               0               
00003.M2TS      4611 (0x1203)   0x90            PGS             spa (Spanish)           0,701                   0                       0               0               


<–– END FORUMS PASTE ––>
QUICK SUMMARY:
Disc Title: Deep Purple 2017 - From Here To Infinite
Disc Size: 45 305 795 447 bytes
Protection: AACS
BD-Java: Yes
Playlist: 00003.MPLS
Size: 0 bytes
Length: 1:36:13.901
Total Bitrate: 0,00 Mbps
Video: MPEG-4 AVC Video / 0 kbps / 1080i / 29,970 fps / 16:9 / High Profile 4.1
Audio: English / LPCM Audio / 2.0 / 48 kHz / 2304 kbps / 24-bit
Audio: English / DTS-HD Master Audio / 5.1 / 48 kHz / 24-bit (DTS Core: 5.1 / 48 kHz / 1509 kbps / 24-bit)
Audio: English / LPCM Audio / 2.0 / 48 kHz / 2304 kbps / 24-bit
Subtitle: English / 0,000 kbps
Subtitle: German / 0,000 kbps
Subtitle: French / 0,000 kbps
Subtitle: Spanish / 0,000 kbps
********************
PLAYLIST: 01002.MPLS
********************
<–- BEGIN FORUMS PASTE –->

                                                                                                                Total   Video                                             
Title                                                           Codec   Length  Movie Size      Disc Size       Bitrate Bitrate Main Audio Track                          Secondary Audio Track
-----                                                           ------  ------- --------------  --------------  ------- ------- ------------------                        ---------------------
01002.MPLS                                                      AVC     1:36:13 0               45 305 795 447  0,00    0,00    LPCM 2.0 2304Kbps (48kHz/24-bit)          DTS-HD Master 5.1 (48kHz/24-bit)



DISC INFO:

Disc Title:     Deep Purple 2017 - From Here To Infinite
Disc Size:      45 305 795 447 bytes
Protection:     AACS
BD-Java:        Yes
BDInfo:         0.5.8

PLAYLIST REPORT:

Name:                   01002.MPLS
Length:                 1:36:13.901 (h:m:s.ms)
Size:                   0 bytes
Total Bitrate:          0,00 Mbps

VIDEO:

Codec                   Bitrate             Description     
-----                   -------             -----------     
MPEG-4 AVC Video        0 kbps              1080i / 29,970 fps / 16:9 / High Profile 4.1

AUDIO:

Codec                           Language        Bitrate         Description     
-----                           --------        -------         -----------     
LPCM Audio                      English         2304 kbps       2.0 / 48 kHz / 2304 kbps / 24-bit
DTS-HD Master Audio             English         0 kbps          5.1 / 48 kHz / 24-bit (DTS Core: 5.1 / 48 kHz / 1509 kbps / 24-bit)
LPCM Audio                      English         2304 kbps       2.0 / 48 kHz / 2304 kbps / 24-bit

SUBTITLES:

Codec                           Language        Bitrate         Description     
-----                           --------        -------         -----------     
Presentation Graphics           English         0,000 kbps                      
Presentation Graphics           German          0,000 kbps                      
Presentation Graphics           French          0,000 kbps                      
Presentation Graphics           Spanish         0,000 kbps                      

FILES:

Name            Time In         Length          Size            Total Bitrate   
----            -------         ------          ----            -------------   
00003.M2TS      0:00:00.000     1:36:13.901     0               0               

CHAPTERS:

Number          Time In         Length          Avg Video Rate  Max 1-Sec Rate  Max 1-Sec Time  Max 5-Sec Rate  Max 5-Sec Time  Max 10Sec Rate  Max 10Sec Time  Avg Frame Size  Max Frame Size  Max Frame Time  
------          -------         ------          --------------  --------------  --------------  --------------  --------------  --------------  --------------  --------------  --------------  --------------  
1               0:00:00.000     0:01:48.274     0 kbps          0 kbps          00:00:00.000    0 kbps          00:00:00.000    0 kbps          00:00:00.000    0 bytes         0 bytes         00:00:00.000    
2               0:01:48.274     0:03:16.529     0 kbps          0 kbps          00:00:00.000    0 kbps          00:00:00.000    0 kbps          00:00:00.000    0 bytes         0 bytes         00:00:00.000    
3               0:05:04.804     0:07:02.088     0 kbps          0 kbps          00:00:00.000    0 kbps          00:00:00.000    0 kbps          00:00:00.000    0 bytes         0 bytes         00:00:00.000    
4               0:12:06.892     0:09:46.152     0 kbps          0 kbps          00:00:00.000    0 kbps          00:00:00.000    0 kbps          00:00:00.000    0 bytes         0 bytes         00:00:00.000    
5               0:21:53.045     0:06:26.085     0 kbps          0 kbps          00:00:00.000    0 kbps          00:00:00.000    0 kbps          00:00:00.000    0 bytes         0 bytes         00:00:00.000    
6               0:28:19.130     0:03:59.739     0 kbps          0 kbps          00:00:00.000    0 kbps          00:00:00.000    0 kbps          00:00:00.000    0 bytes         0 bytes         00:00:00.000    
7               0:32:18.870     0:01:59.452     0 kbps          0 kbps          00:00:00.000    0 kbps          00:00:00.000    0 kbps          00:00:00.000    0 bytes         0 bytes         00:00:00.000    
8               0:34:18.322     0:03:04.017     0 kbps          0 kbps          00:00:00.000    0 kbps          00:00:00.000    0 kbps          00:00:00.000    0 bytes         0 bytes         00:00:00.000    
9               0:37:22.340     0:01:48.241     0 kbps          0 kbps          00:00:00.000    0 kbps          00:00:00.000    0 kbps          00:00:00.000    0 bytes         0 bytes         00:00:00.000    
10              0:39:10.581     0:02:58.711     0 kbps          0 kbps          00:00:00.000    0 kbps          00:00:00.000    0 kbps          00:00:00.000    0 bytes         0 bytes         00:00:00.000    
11              0:42:09.293     0:01:57.150     0 kbps          0 kbps          00:00:00.000    0 kbps          00:00:00.000    0 kbps          00:00:00.000    0 bytes         0 bytes         00:00:00.000    
12              0:44:06.443     0:06:48.608     0 kbps          0 kbps          00:00:00.000    0 kbps          00:00:00.000    0 kbps          00:00:00.000    0 bytes         0 bytes         00:00:00.000    
13              0:50:55.051     0:02:29.015     0 kbps          0 kbps          00:00:00.000    0 kbps          00:00:00.000    0 kbps          00:00:00.000    0 bytes         0 bytes         00:00:00.000    
14              0:53:24.067     0:07:51.537     0 kbps          0 kbps          00:00:00.000    0 kbps          00:00:00.000    0 kbps          00:00:00.000    0 bytes         0 bytes         00:00:00.000    
15              1:01:15.605     0:05:25.291     0 kbps          0 kbps          00:00:00.000    0 kbps          00:00:00.000    0 kbps          00:00:00.000    0 bytes         0 bytes         00:00:00.000    
16              1:06:40.896     0:04:09.082     0 kbps          0 kbps          00:00:00.000    0 kbps          00:00:00.000    0 kbps          00:00:00.000    0 bytes         0 bytes         00:00:00.000    
17              1:10:49.979     0:07:58.611     0 kbps          0 kbps          00:00:00.000    0 kbps          00:00:00.000    0 kbps          00:00:00.000    0 bytes         0 bytes         00:00:00.000    
18              1:18:48.590     0:02:11.464     0 kbps          0 kbps          00:00:00.000    0 kbps          00:00:00.000    0 kbps          00:00:00.000    0 bytes         0 bytes         00:00:00.000    
19              1:21:00.055     0:03:20.133     0 kbps          0 kbps          00:00:00.000    0 kbps          00:00:00.000    0 kbps          00:00:00.000    0 bytes         0 bytes         00:00:00.000    
20              1:24:20.188     0:04:09.249     0 kbps          0 kbps          00:00:00.000    0 kbps          00:00:00.000    0 kbps          00:00:00.000    0 bytes         0 bytes         00:00:00.000    
21              1:28:29.437     0:04:55.728     0 kbps          0 kbps          00:00:00.000    0 kbps          00:00:00.000    0 kbps          00:00:00.000    0 bytes         0 bytes         00:00:00.000    
22              1:33:25.166     0:02:48.735     0 kbps          0 kbps          00:00:00.000    0 kbps          00:00:00.000    0 kbps          00:00:00.000    0 bytes         0 bytes         00:00:00.000    

STREAM DIAGNOSTICS:

File            PID             Type            Codec           Language                Seconds                 Bitrate                 Bytes           Packets         
----            ---             ----            -----           --------                --------------          --------------          -------------   -----           
00003.M2TS      4113 (0x1011)   0x1B            AVC                                     0,701                   0                       0               0               
00003.M2TS      4352 (0x1100)   0x80            LPCM            eng (English)           0,701                   0                       0               0               
00003.M2TS      4353 (0x1101)   0x86            DTS-HD MA       eng (English)           0,701                   0                       0               0               
00003.M2TS      4354 (0x1102)   0x80            LPCM            eng (English)           0,701                   0                       0               0               
00003.M2TS      4608 (0x1200)   0x90            PGS             eng (English)           0,701                   0                       0               0               
00003.M2TS      4609 (0x1201)   0x90            PGS             deu (German)            0,701                   0                       0               0               
00003.M2TS      4610 (0x1202)   0x90            PGS             fra (French)            0,701                   0                       0               0               
00003.M2TS      4611 (0x1203)   0x90            PGS             spa (Spanish)           0,701                   0                       0               0               


<–– END FORUMS PASTE ––>
QUICK SUMMARY:
Disc Title: Deep Purple 2017 - From Here To Infinite
Disc Size: 45 305 795 447 bytes
Protection: AACS
BD-Java: Yes
Playlist: 01002.MPLS
Size: 0 bytes
Length: 1:36:13.901
Total Bitrate: 0,00 Mbps
Video: MPEG-4 AVC Video / 0 kbps / 1080i / 29,970 fps / 16:9 / High Profile 4.1
Audio: English / LPCM Audio / 2.0 / 48 kHz / 2304 kbps / 24-bit
Audio: English / DTS-HD Master Audio / 5.1 / 48 kHz / 24-bit (DTS Core: 5.1 / 48 kHz / 1509 kbps / 24-bit)
Audio: English / LPCM Audio / 2.0 / 48 kHz / 2304 kbps / 24-bit
Subtitle: English / 0,000 kbps
Subtitle: German / 0,000 kbps
Subtitle: French / 0,000 kbps
Subtitle: Spanish / 0,000 kbps
********************
PLAYLIST: 00013.MPLS
********************
<–- BEGIN FORUMS PASTE –->

                                                                                                                Total   Video                                             
Title                                                           Codec   Length  Movie Size      Disc Size       Bitrate Bitrate Main Audio Track                          Secondary Audio Track
-----                                                           ------  ------- --------------  --------------  ------- ------- ------------------                        ---------------------
00013.MPLS                                                      AVC     0:23:01 0               45 305 795 447  0,00    0,00    LPCM 2.0 1536Kbps (48kHz/16-bit)          



DISC INFO:

Disc Title:     Deep Purple 2017 - From Here To Infinite
Disc Size:      45 305 795 447 bytes
Protection:     AACS
BD-Java:        Yes
BDInfo:         0.5.8

PLAYLIST REPORT:

Name:                   00013.MPLS
Length:                 0:23:01.046 (h:m:s.ms)
Size:                   0 bytes
Total Bitrate:          0,00 Mbps

VIDEO:

Codec                   Bitrate             Description     
-----                   -------             -----------     
MPEG-4 AVC Video        0 kbps              1080i / 29,970 fps / 16:9 / High Profile 4.1

AUDIO:

Codec                           Language        Bitrate         Description     
-----                           --------        -------         -----------     
LPCM Audio                      Undetermined    1536 kbps       2.0 / 48 kHz / 1536 kbps / 16-bit

FILES:

Name            Time In         Length          Size            Total Bitrate   
----            -------         ------          ----            -------------   
00013.M2TS      0:00:00.000     0:23:01.046     0               0               

CHAPTERS:

Number          Time In         Length          Avg Video Rate  Max 1-Sec Rate  Max 1-Sec Time  Max 5-Sec Rate  Max 5-Sec Time  Max 10Sec Rate  Max 10Sec Time  Avg Frame Size  Max Frame Size  Max Frame Time  
------          -------         ------          --------------  --------------  --------------  --------------  --------------  --------------  --------------  --------------  --------------  --------------  
1               0:00:00.000     0:23:01.046     0 kbps          0 kbps          00:00:00.000    0 kbps          00:00:00.000    0 kbps          00:00:00.000    0 bytes         0 bytes         00:00:00.000    

STREAM DIAGNOSTICS:

File            PID             Type            Codec           Language                Seconds                 Bitrate                 Bytes           Packets         
----            ---             ----            -----           --------                --------------          --------------          -------------   -----           
00013.M2TS      4113 (0x1011)   0x1B            AVC                                     0,601                   0                       0               0               
00013.M2TS      4352 (0x1100)   0x80            LPCM            und (Undetermined)      0,601                   0                       0               0               


<–– END FORUMS PASTE ––>
QUICK SUMMARY:
Disc Title: Deep Purple 2017 - From Here To Infinite
Disc Size: 45 305 795 447 bytes
Protection: AACS
BD-Java: Yes
Playlist: 00013.MPLS
Size: 0 bytes
Length: 0:23:01.046
Total Bitrate: 0,00 Mbps
Video: MPEG-4 AVC Video / 0 kbps / 1080i / 29,970 fps / 16:9 / High Profile 4.1
Audio: Undetermined / LPCM Audio / 2.0 / 48 kHz / 1536 kbps / 16-bit
********************
PLAYLIST: 01041.MPLS
********************
<–- BEGIN FORUMS PASTE –->

                                                                                                                Total   Video                                             
Title                                                           Codec   Length  Movie Size      Disc Size       Bitrate Bitrate Main Audio Track                          Secondary Audio Track
-----                                                           ------  ------- --------------  --------------  ------- ------- ------------------                        ---------------------
01041.MPLS                                                      AVC     0:23:01 0               45 305 795 447  0,00    0,00    LPCM 2.0 1536Kbps (48kHz/16-bit)          



DISC INFO:

Disc Title:     Deep Purple 2017 - From Here To Infinite
Disc Size:      45 305 795 447 bytes
Protection:     AACS
BD-Java:        Yes
BDInfo:         0.5.8

PLAYLIST REPORT:

Name:                   01041.MPLS
Length:                 0:23:01.046 (h:m:s.ms)
Size:                   0 bytes
Total Bitrate:          0,00 Mbps

VIDEO:

Codec                   Bitrate             Description     
-----                   -------             -----------     
MPEG-4 AVC Video        0 kbps              1080i / 29,970 fps / 16:9 / High Profile 4.1

AUDIO:

Codec                           Language        Bitrate         Description     
-----                           --------        -------         -----------     
LPCM Audio                      Undetermined    1536 kbps       2.0 / 48 kHz / 1536 kbps / 16-bit

FILES:

Name            Time In         Length          Size            Total Bitrate   
----            -------         ------          ----            -------------   
00013.M2TS      0:00:00.000     0:23:01.046     0               0               

CHAPTERS:

Number          Time In         Length          Avg Video Rate  Max 1-Sec Rate  Max 1-Sec Time  Max 5-Sec Rate  Max 5-Sec Time  Max 10Sec Rate  Max 10Sec Time  Avg Frame Size  Max Frame Size  Max Frame Time  
------          -------         ------          --------------  --------------  --------------  --------------  --------------  --------------  --------------  --------------  --------------  --------------  
1               0:00:00.000     0:23:01.046     0 kbps          0 kbps          00:00:00.000    0 kbps          00:00:00.000    0 kbps          00:00:00.000    0 bytes         0 bytes         00:00:00.000    

STREAM DIAGNOSTICS:

File            PID             Type            Codec           Language                Seconds                 Bitrate                 Bytes           Packets         
----            ---             ----            -----           --------                --------------          --------------          -------------   -----           
00013.M2TS      4113 (0x1011)   0x1B            AVC                                     0,601                   0                       0               0               
00013.M2TS      4352 (0x1100)   0x80            LPCM            und (Undetermined)      0,601                   0                       0               0               


<–– END FORUMS PASTE ––>
QUICK SUMMARY:
Disc Title: Deep Purple 2017 - From Here To Infinite
Disc Size: 45 305 795 447 bytes
Protection: AACS
BD-Java: Yes
Playlist: 01041.MPLS
Size: 0 bytes
Length: 0:23:01.046
Total Bitrate: 0,00 Mbps
Video: MPEG-4 AVC Video / 0 kbps / 1080i / 29,970 fps / 16:9 / High Profile 4.1
Audio: Undetermined / LPCM Audio / 2.0 / 48 kHz / 1536 kbps / 16-bit
********************
PLAYLIST: 00014.MPLS
********************
<–- BEGIN FORUMS PASTE –->

                                                                                                                Total   Video                                             
Title                                                           Codec   Length  Movie Size      Disc Size       Bitrate Bitrate Main Audio Track                          Secondary Audio Track
-----                                                           ------  ------- --------------  --------------  ------- ------- ------------------                        ---------------------
00014.MPLS                                                      AVC     0:20:34 0               45 305 795 447  0,00    0,00    LPCM 2.0 1536Kbps (48kHz/16-bit)          



DISC INFO:

Disc Title:     Deep Purple 2017 - From Here To Infinite
Disc Size:      45 305 795 447 bytes
Protection:     AACS
BD-Java:        Yes
BDInfo:         0.5.8

PLAYLIST REPORT:

Name:                   00014.MPLS
Length:                 0:20:34.233 (h:m:s.ms)
Size:                   0 bytes
Total Bitrate:          0,00 Mbps

VIDEO:

Codec                   Bitrate             Description     
-----                   -------             -----------     
MPEG-4 AVC Video        0 kbps              1080i / 29,970 fps / 16:9 / High Profile 4.1

AUDIO:

Codec                           Language        Bitrate         Description     
-----                           --------        -------         -----------     
LPCM Audio                      Undetermined    1536 kbps       2.0 / 48 kHz / 1536 kbps / 16-bit

FILES:

Name            Time In         Length          Size            Total Bitrate   
----            -------         ------          ----            -------------   
00014.M2TS      0:00:00.000     0:20:34.233     0               0               

CHAPTERS:

Number          Time In         Length          Avg Video Rate  Max 1-Sec Rate  Max 1-Sec Time  Max 5-Sec Rate  Max 5-Sec Time  Max 10Sec Rate  Max 10Sec Time  Avg Frame Size  Max Frame Size  Max Frame Time  
------          -------         ------          --------------  --------------  --------------  --------------  --------------  --------------  --------------  --------------  --------------  --------------  
1               0:00:00.000     0:20:34.233     0 kbps          0 kbps          00:00:00.000    0 kbps          00:00:00.000    0 kbps          00:00:00.000    0 bytes         0 bytes         00:00:00.000    

STREAM DIAGNOSTICS:

File            PID             Type            Codec           Language                Seconds                 Bitrate                 Bytes           Packets         
----            ---             ----            -----           --------                --------------          --------------          -------------   -----           
00014.M2TS      4113 (0x1011)   0x1B            AVC                                     0,601                   0                       0               0               
00014.M2TS      4352 (0x1100)   0x80            LPCM            und (Undetermined)      0,601                   0                       0               0               


<–– END FORUMS PASTE ––>
QUICK SUMMARY:
Disc Title: Deep Purple 2017 - From Here To Infinite
Disc Size: 45 305 795 447 bytes
Protection: AACS
BD-Java: Yes
Playlist: 00014.MPLS
Size: 0 bytes
Length: 0:20:34.233
Total Bitrate: 0,00 Mbps
Video: MPEG-4 AVC Video / 0 kbps / 1080i / 29,970 fps / 16:9 / High Profile 4.1
Audio: Undetermined / LPCM Audio / 2.0 / 48 kHz / 1536 kbps / 16-bit
********************
PLAYLIST: 01042.MPLS
********************
<–- BEGIN FORUMS PASTE –->

                                                                                                                Total   Video                                             
Title                                                           Codec   Length  Movie Size      Disc Size       Bitrate Bitrate Main Audio Track                          Secondary Audio Track
-----                                                           ------  ------- --------------  --------------  ------- ------- ------------------                        ---------------------
01042.MPLS                                                      AVC     0:20:34 0               45 305 795 447  0,00    0,00    LPCM 2.0 1536Kbps (48kHz/16-bit)          



DISC INFO:

Disc Title:     Deep Purple 2017 - From Here To Infinite
Disc Size:      45 305 795 447 bytes
Protection:     AACS
BD-Java:        Yes
BDInfo:         0.5.8

PLAYLIST REPORT:

Name:                   01042.MPLS
Length:                 0:20:34.233 (h:m:s.ms)
Size:                   0 bytes
Total Bitrate:          0,00 Mbps

VIDEO:

Codec                   Bitrate             Description     
-----                   -------             -----------     
MPEG-4 AVC Video        0 kbps              1080i / 29,970 fps / 16:9 / High Profile 4.1

AUDIO:

Codec                           Language        Bitrate         Description     
-----                           --------        -------         -----------     
LPCM Audio                      Undetermined    1536 kbps       2.0 / 48 kHz / 1536 kbps / 16-bit

FILES:

Name            Time In         Length          Size            Total Bitrate   
----            -------         ------          ----            -------------   
00014.M2TS      0:00:00.000     0:20:34.233     0               0               

CHAPTERS:

Number          Time In         Length          Avg Video Rate  Max 1-Sec Rate  Max 1-Sec Time  Max 5-Sec Rate  Max 5-Sec Time  Max 10Sec Rate  Max 10Sec Time  Avg Frame Size  Max Frame Size  Max Frame Time  
------          -------         ------          --------------  --------------  --------------  --------------  --------------  --------------  --------------  --------------  --------------  --------------  
1               0:00:00.000     0:20:34.233     0 kbps          0 kbps          00:00:00.000    0 kbps          00:00:00.000    0 kbps          00:00:00.000    0 bytes         0 bytes         00:00:00.000    

STREAM DIAGNOSTICS:

File            PID             Type            Codec           Language                Seconds                 Bitrate                 Bytes           Packets         
----            ---             ----            -----           --------                --------------          --------------          -------------   -----           
00014.M2TS      4113 (0x1011)   0x1B            AVC                                     0,601                   0                       0               0               
00014.M2TS      4352 (0x1100)   0x80            LPCM            und (Undetermined)      0,601                   0                       0               0               


<–– END FORUMS PASTE ––>
QUICK SUMMARY:
Disc Title: Deep Purple 2017 - From Here To Infinite
Disc Size: 45 305 795 447 bytes
Protection: AACS
BD-Java: Yes
Playlist: 01042.MPLS
Size: 0 bytes
Length: 0:20:34.233
Total Bitrate: 0,00 Mbps
Video: MPEG-4 AVC Video / 0 kbps / 1080i / 29,970 fps / 16:9 / High Profile 4.1
Audio: Undetermined / LPCM Audio / 2.0 / 48 kHz / 1536 kbps / 16-bit
********************
PLAYLIST: 00015.MPLS
********************
<–- BEGIN FORUMS PASTE –->

                                                                                                                Total   Video                                             
Title                                                           Codec   Length  Movie Size      Disc Size       Bitrate Bitrate Main Audio Track                          Secondary Audio Track
-----                                                           ------  ------- --------------  --------------  ------- ------- ------------------                        ---------------------
00015.MPLS                                                      AVC     0:17:12 0               45 305 795 447  0,00    0,00    LPCM 2.0 1536Kbps (48kHz/16-bit)          



DISC INFO:

Disc Title:     Deep Purple 2017 - From Here To Infinite
Disc Size:      45 305 795 447 bytes
Protection:     AACS
BD-Java:        Yes
BDInfo:         0.5.8

PLAYLIST REPORT:

Name:                   00015.MPLS
Length:                 0:17:12.698 (h:m:s.ms)
Size:                   0 bytes
Total Bitrate:          0,00 Mbps

VIDEO:

Codec                   Bitrate             Description     
-----                   -------             -----------     
MPEG-4 AVC Video        0 kbps              1080i / 29,970 fps / 16:9 / High Profile 4.1

AUDIO:

Codec                           Language        Bitrate         Description     
-----                           --------        -------         -----------     
LPCM Audio                      Undetermined    1536 kbps       2.0 / 48 kHz / 1536 kbps / 16-bit

FILES:

Name            Time In         Length          Size            Total Bitrate   
----            -------         ------          ----            -------------   
00015.M2TS      0:00:00.000     0:17:12.698     0               0               

CHAPTERS:

Number          Time In         Length          Avg Video Rate  Max 1-Sec Rate  Max 1-Sec Time  Max 5-Sec Rate  Max 5-Sec Time  Max 10Sec Rate  Max 10Sec Time  Avg Frame Size  Max Frame Size  Max Frame Time  
------          -------         ------          --------------  --------------  --------------  --------------  --------------  --------------  --------------  --------------  --------------  --------------  
1               0:00:00.000     0:17:12.698     0 kbps          0 kbps          00:00:00.000    0 kbps          00:00:00.000    0 kbps          00:00:00.000    0 bytes         0 bytes         00:00:00.000    

STREAM DIAGNOSTICS:

File            PID             Type            Codec           Language                Seconds                 Bitrate                 Bytes           Packets         
----            ---             ----            -----           --------                --------------          --------------          -------------   -----           
00015.M2TS      4113 (0x1011)   0x1B            AVC                                     0,601                   0                       0               0               
00015.M2TS      4352 (0x1100)   0x80            LPCM            und (Undetermined)      0,601                   0                       0               0               


<–– END FORUMS PASTE ––>
QUICK SUMMARY:
Disc Title: Deep Purple 2017 - From Here To Infinite
Disc Size: 45 305 795 447 bytes
Protection: AACS
BD-Java: Yes
Playlist: 00015.MPLS
Size: 0 bytes
Length: 0:17:12.698
Total Bitrate: 0,00 Mbps
Video: MPEG-4 AVC Video / 0 kbps / 1080i / 29,970 fps / 16:9 / High Profile 4.1
Audio: Undetermined / LPCM Audio / 2.0 / 48 kHz / 1536 kbps / 16-bit
********************
PLAYLIST: 01043.MPLS
********************
<–- BEGIN FORUMS PASTE –->

                                                                                                                Total   Video                                             
Title                                                           Codec   Length  Movie Size      Disc Size       Bitrate Bitrate Main Audio Track                          Secondary Audio Track
-----                                                           ------  ------- --------------  --------------  ------- ------- ------------------                        ---------------------
01043.MPLS                                                      AVC     0:17:12 0               45 305 795 447  0,00    0,00    LPCM 2.0 1536Kbps (48kHz/16-bit)          



DISC INFO:

Disc Title:     Deep Purple 2017 - From Here To Infinite
Disc Size:      45 305 795 447 bytes
Protection:     AACS
BD-Java:        Yes
BDInfo:         0.5.8

PLAYLIST REPORT:

Name:                   01043.MPLS
Length:                 0:17:12.698 (h:m:s.ms)
Size:                   0 bytes
Total Bitrate:          0,00 Mbps

VIDEO:

Codec                   Bitrate             Description     
-----                   -------             -----------     
MPEG-4 AVC Video        0 kbps              1080i / 29,970 fps / 16:9 / High Profile 4.1

AUDIO:

Codec                           Language        Bitrate         Description     
-----                           --------        -------         -----------     
LPCM Audio                      Undetermined    1536 kbps       2.0 / 48 kHz / 1536 kbps / 16-bit

FILES:

Name            Time In         Length          Size            Total Bitrate   
----            -------         ------          ----            -------------   
00015.M2TS      0:00:00.000     0:17:12.698     0               0               

CHAPTERS:

Number          Time In         Length          Avg Video Rate  Max 1-Sec Rate  Max 1-Sec Time  Max 5-Sec Rate  Max 5-Sec Time  Max 10Sec Rate  Max 10Sec Time  Avg Frame Size  Max Frame Size  Max Frame Time  
------          -------         ------          --------------  --------------  --------------  --------------  --------------  --------------  --------------  --------------  --------------  --------------  
1               0:00:00.000     0:01:51.111     0 kbps          0 kbps          00:00:00.000    0 kbps          00:00:00.000    0 kbps          00:00:00.000    0 bytes         0 bytes         00:00:00.000    
2               0:01:51.111     0:02:33.887     0 kbps          0 kbps          00:00:00.000    0 kbps          00:00:00.000    0 kbps          00:00:00.000    0 bytes         0 bytes         00:00:00.000    
3               0:04:24.998     0:01:33.526     0 kbps          0 kbps          00:00:00.000    0 kbps          00:00:00.000    0 kbps          00:00:00.000    0 bytes         0 bytes         00:00:00.000    
4               0:05:58.524     0:01:55.148     0 kbps          0 kbps          00:00:00.000    0 kbps          00:00:00.000    0 kbps          00:00:00.000    0 bytes         0 bytes         00:00:00.000    
5               0:07:53.673     0:00:51.017     0 kbps          0 kbps          00:00:00.000    0 kbps          00:00:00.000    0 kbps          00:00:00.000    0 bytes         0 bytes         00:00:00.000    
6               0:08:44.690     0:00:53.486     0 kbps          0 kbps          00:00:00.000    0 kbps          00:00:00.000    0 kbps          00:00:00.000    0 bytes         0 bytes         00:00:00.000    
7               0:09:38.177     0:01:54.180     0 kbps          0 kbps          00:00:00.000    0 kbps          00:00:00.000    0 kbps          00:00:00.000    0 bytes         0 bytes         00:00:00.000    
8               0:11:32.358     0:03:11.891     0 kbps          0 kbps          00:00:00.000    0 kbps          00:00:00.000    0 kbps          00:00:00.000    0 bytes         0 bytes         00:00:00.000    
9               0:14:44.250     0:01:02.962     0 kbps          0 kbps          00:00:00.000    0 kbps          00:00:00.000    0 kbps          00:00:00.000    0 bytes         0 bytes         00:00:00.000    
10              0:15:47.212     0:01:25.485     0 kbps          0 kbps          00:00:00.000    0 kbps          00:00:00.000    0 kbps          00:00:00.000    0 bytes         0 bytes         00:00:00.000    

STREAM DIAGNOSTICS:

File            PID             Type            Codec           Language                Seconds                 Bitrate                 Bytes           Packets         
----            ---             ----            -----           --------                --------------          --------------          -------------   -----           
00015.M2TS      4113 (0x1011)   0x1B            AVC                                     0,601                   0                       0               0               
00015.M2TS      4352 (0x1100)   0x80            LPCM            und (Undetermined)      0,601                   0                       0               0               


<–– END FORUMS PASTE ––>
QUICK SUMMARY:
Disc Title: Deep Purple 2017 - From Here To Infinite
Disc Size: 45 305 795 447 bytes
Protection: AACS
BD-Java: Yes
Playlist: 01043.MPLS
Size: 0 bytes
Length: 0:17:12.698
Total Bitrate: 0,00 Mbps
Video: MPEG-4 AVC Video / 0 kbps / 1080i / 29,970 fps / 16:9 / High Profile 4.1
Audio: Undetermined / LPCM Audio / 2.0 / 48 kHz / 1536 kbps / 16-bit
********************
PLAYLIST: 00011.MPLS
********************
<–- BEGIN FORUMS PASTE –->

                                                                                                                Total   Video                                             
Title                                                           Codec   Length  Movie Size      Disc Size       Bitrate Bitrate Main Audio Track                          Secondary Audio Track
-----                                                           ------  ------- --------------  --------------  ------- ------- ------------------                        ---------------------
00011.MPLS                                                      AVC     0:12:52 0               45 305 795 447  0,00    0,00    LPCM 2.0 1536Kbps (48kHz/16-bit)          



DISC INFO:

Disc Title:     Deep Purple 2017 - From Here To Infinite
Disc Size:      45 305 795 447 bytes
Protection:     AACS
BD-Java:        Yes
BDInfo:         0.5.8

PLAYLIST REPORT:

Name:                   00011.MPLS
Length:                 0:12:52.204 (h:m:s.ms)
Size:                   0 bytes
Total Bitrate:          0,00 Mbps

VIDEO:

Codec                   Bitrate             Description     
-----                   -------             -----------     
MPEG-4 AVC Video        0 kbps              1080i / 29,970 fps / 16:9 / High Profile 4.1

AUDIO:

Codec                           Language        Bitrate         Description     
-----                           --------        -------         -----------     
LPCM Audio                      Undetermined    1536 kbps       2.0 / 48 kHz / 1536 kbps / 16-bit

FILES:

Name            Time In         Length          Size            Total Bitrate   
----            -------         ------          ----            -------------   
00011.M2TS      0:00:00.000     0:12:52.204     0               0               

CHAPTERS:

Number          Time In         Length          Avg Video Rate  Max 1-Sec Rate  Max 1-Sec Time  Max 5-Sec Rate  Max 5-Sec Time  Max 10Sec Rate  Max 10Sec Time  Avg Frame Size  Max Frame Size  Max Frame Time  
------          -------         ------          --------------  --------------  --------------  --------------  --------------  --------------  --------------  --------------  --------------  --------------  
1               0:00:00.000     0:12:52.204     0 kbps          0 kbps          00:00:00.000    0 kbps          00:00:00.000    0 kbps          00:00:00.000    0 bytes         0 bytes         00:00:00.000    

STREAM DIAGNOSTICS:

File            PID             Type            Codec           Language                Seconds                 Bitrate                 Bytes           Packets         
----            ---             ----            -----           --------                --------------          --------------          -------------   -----           
00011.M2TS      4113 (0x1011)   0x1B            AVC                                     0,601                   0                       0               0               
00011.M2TS      4352 (0x1100)   0x80            LPCM            und (Undetermined)      0,601                   0                       0               0               


<–– END FORUMS PASTE ––>
QUICK SUMMARY:
Disc Title: Deep Purple 2017 - From Here To Infinite
Disc Size: 45 305 795 447 bytes
Protection: AACS
BD-Java: Yes
Playlist: 00011.MPLS
Size: 0 bytes
Length: 0:12:52.204
Total Bitrate: 0,00 Mbps
Video: MPEG-4 AVC Video / 0 kbps / 1080i / 29,970 fps / 16:9 / High Profile 4.1
Audio: Undetermined / LPCM Audio / 2.0 / 48 kHz / 1536 kbps / 16-bit
********************
PLAYLIST: 01033.MPLS
********************
<–- BEGIN FORUMS PASTE –->

                                                                                                                Total   Video                                             
Title                                                           Codec   Length  Movie Size      Disc Size       Bitrate Bitrate Main Audio Track                          Secondary Audio Track
-----                                                           ------  ------- --------------  --------------  ------- ------- ------------------                        ---------------------
01033.MPLS                                                      AVC     0:12:52 0               45 305 795 447  0,00    0,00    LPCM 2.0 1536Kbps (48kHz/16-bit)          



DISC INFO:

Disc Title:     Deep Purple 2017 - From Here To Infinite
Disc Size:      45 305 795 447 bytes
Protection:     AACS
BD-Java:        Yes
BDInfo:         0.5.8

PLAYLIST REPORT:

Name:                   01033.MPLS
Length:                 0:12:52.204 (h:m:s.ms)
Size:                   0 bytes
Total Bitrate:          0,00 Mbps

VIDEO:

Codec                   Bitrate             Description     
-----                   -------             -----------     
MPEG-4 AVC Video        0 kbps              1080i / 29,970 fps / 16:9 / High Profile 4.1

AUDIO:

Codec                           Language        Bitrate         Description     
-----                           --------        -------         -----------     
LPCM Audio                      Undetermined    1536 kbps       2.0 / 48 kHz / 1536 kbps / 16-bit

FILES:

Name            Time In         Length          Size            Total Bitrate   
----            -------         ------          ----            -------------   
00011.M2TS      0:00:00.000     0:12:52.204     0               0               

CHAPTERS:

Number          Time In         Length          Avg Video Rate  Max 1-Sec Rate  Max 1-Sec Time  Max 5-Sec Rate  Max 5-Sec Time  Max 10Sec Rate  Max 10Sec Time  Avg Frame Size  Max Frame Size  Max Frame Time  
------          -------         ------          --------------  --------------  --------------  --------------  --------------  --------------  --------------  --------------  --------------  --------------  
1               0:00:00.000     0:12:52.204     0 kbps          0 kbps          00:00:00.000    0 kbps          00:00:00.000    0 kbps          00:00:00.000    0 bytes         0 bytes         00:00:00.000    

STREAM DIAGNOSTICS:

File            PID             Type            Codec           Language                Seconds                 Bitrate                 Bytes           Packets         
----            ---             ----            -----           --------                --------------          --------------          -------------   -----           
00011.M2TS      4113 (0x1011)   0x1B            AVC                                     0,601                   0                       0               0               
00011.M2TS      4352 (0x1100)   0x80            LPCM            und (Undetermined)      0,601                   0                       0               0               


<–– END FORUMS PASTE ––>
QUICK SUMMARY:
Disc Title: Deep Purple 2017 - From Here To Infinite
Disc Size: 45 305 795 447 bytes
Protection: AACS
BD-Java: Yes
Playlist: 01033.MPLS
Size: 0 bytes
Length: 0:12:52.204
Total Bitrate: 0,00 Mbps
Video: MPEG-4 AVC Video / 0 kbps / 1080i / 29,970 fps / 16:9 / High Profile 4.1
Audio: Undetermined / LPCM Audio / 2.0 / 48 kHz / 1536 kbps / 16-bit
********************
PLAYLIST: 00004.MPLS
********************
<–- BEGIN FORUMS PASTE –->

                                                                                                                Total   Video                                             
Title                                                           Codec   Length  Movie Size      Disc Size       Bitrate Bitrate Main Audio Track                          Secondary Audio Track
-----                                                           ------  ------- --------------  --------------  ------- ------- ------------------                        ---------------------
00004.MPLS                                                      AVC     0:11:17 0               45 305 795 447  0,00    0,00    LPCM 2.0 1536Kbps (48kHz/16-bit)          



DISC INFO:

Disc Title:     Deep Purple 2017 - From Here To Infinite
Disc Size:      45 305 795 447 bytes
Protection:     AACS
BD-Java:        Yes
BDInfo:         0.5.8

PLAYLIST REPORT:

Name:                   00004.MPLS
Length:                 0:11:17.710 (h:m:s.ms)
Size:                   0 bytes
Total Bitrate:          0,00 Mbps

VIDEO:

Codec                   Bitrate             Description     
-----                   -------             -----------     
MPEG-4 AVC Video        0 kbps              1080i / 29,970 fps / 16:9 / High Profile 4.1

AUDIO:

Codec                           Language        Bitrate         Description     
-----                           --------        -------         -----------     
LPCM Audio                      Undetermined    1536 kbps       2.0 / 48 kHz / 1536 kbps / 16-bit

FILES:

Name            Time In         Length          Size            Total Bitrate   
----            -------         ------          ----            -------------   
00004.M2TS      0:00:00.000     0:11:17.710     0               0               

CHAPTERS:

Number          Time In         Length          Avg Video Rate  Max 1-Sec Rate  Max 1-Sec Time  Max 5-Sec Rate  Max 5-Sec Time  Max 10Sec Rate  Max 10Sec Time  Avg Frame Size  Max Frame Size  Max Frame Time  
------          -------         ------          --------------  --------------  --------------  --------------  --------------  --------------  --------------  --------------  --------------  --------------  
1               0:00:00.000     0:11:17.710     0 kbps          0 kbps          00:00:00.000    0 kbps          00:00:00.000    0 kbps          00:00:00.000    0 bytes         0 bytes         00:00:00.000    

STREAM DIAGNOSTICS:

File            PID             Type            Codec           Language                Seconds                 Bitrate                 Bytes           Packets         
----            ---             ----            -----           --------                --------------          --------------          -------------   -----           
00004.M2TS      4113 (0x1011)   0x1B            AVC                                     0,601                   0                       0               0               
00004.M2TS      4352 (0x1100)   0x80            LPCM            und (Undetermined)      0,601                   0                       0               0               


<–– END FORUMS PASTE ––>
QUICK SUMMARY:
Disc Title: Deep Purple 2017 - From Here To Infinite
Disc Size: 45 305 795 447 bytes
Protection: AACS
BD-Java: Yes
Playlist: 00004.MPLS
Size: 0 bytes
Length: 0:11:17.710
Total Bitrate: 0,00 Mbps
Video: MPEG-4 AVC Video / 0 kbps / 1080i / 29,970 fps / 16:9 / High Profile 4.1
Audio: Undetermined / LPCM Audio / 2.0 / 48 kHz / 1536 kbps / 16-bit
********************
PLAYLIST: 01011.MPLS
********************
<–- BEGIN FORUMS PASTE –->

                                                                                                                Total   Video                                             
Title                                                           Codec   Length  Movie Size      Disc Size       Bitrate Bitrate Main Audio Track                          Secondary Audio Track
-----                                                           ------  ------- --------------  --------------  ------- ------- ------------------                        ---------------------
01011.MPLS                                                      AVC     0:11:17 0               45 305 795 447  0,00    0,00    LPCM 2.0 1536Kbps (48kHz/16-bit)          



DISC INFO:

Disc Title:     Deep Purple 2017 - From Here To Infinite
Disc Size:      45 305 795 447 bytes
Protection:     AACS
BD-Java:        Yes
BDInfo:         0.5.8

PLAYLIST REPORT:

Name:                   01011.MPLS
Length:                 0:11:17.710 (h:m:s.ms)
Size:                   0 bytes
Total Bitrate:          0,00 Mbps

VIDEO:

Codec                   Bitrate             Description     
-----                   -------             -----------     
MPEG-4 AVC Video        0 kbps              1080i / 29,970 fps / 16:9 / High Profile 4.1

AUDIO:

Codec                           Language        Bitrate         Description     
-----                           --------        -------         -----------     
LPCM Audio                      Undetermined    1536 kbps       2.0 / 48 kHz / 1536 kbps / 16-bit

FILES:

Name            Time In         Length          Size            Total Bitrate   
----            -------         ------          ----            -------------   
00004.M2TS      0:00:00.000     0:11:17.710     0               0               

CHAPTERS:

Number          Time In         Length          Avg Video Rate  Max 1-Sec Rate  Max 1-Sec Time  Max 5-Sec Rate  Max 5-Sec Time  Max 10Sec Rate  Max 10Sec Time  Avg Frame Size  Max Frame Size  Max Frame Time  
------          -------         ------          --------------  --------------  --------------  --------------  --------------  --------------  --------------  --------------  --------------  --------------  
1               0:00:00.000     0:11:17.710     0 kbps          0 kbps          00:00:00.000    0 kbps          00:00:00.000    0 kbps          00:00:00.000    0 bytes         0 bytes         00:00:00.000    

STREAM DIAGNOSTICS:

File            PID             Type            Codec           Language                Seconds                 Bitrate                 Bytes           Packets         
----            ---             ----            -----           --------                --------------          --------------          -------------   -----           
00004.M2TS      4113 (0x1011)   0x1B            AVC                                     0,601                   0                       0               0               
00004.M2TS      4352 (0x1100)   0x80            LPCM            und (Undetermined)      0,601                   0                       0               0               


<–– END FORUMS PASTE ––>
QUICK SUMMARY:
Disc Title: Deep Purple 2017 - From Here To Infinite
Disc Size: 45 305 795 447 bytes
Protection: AACS
BD-Java: Yes
Playlist: 01011.MPLS
Size: 0 bytes
Length: 0:11:17.710
Total Bitrate: 0,00 Mbps
Video: MPEG-4 AVC Video / 0 kbps / 1080i / 29,970 fps / 16:9 / High Profile 4.1
Audio: Undetermined / LPCM Audio / 2.0 / 48 kHz / 1536 kbps / 16-bit
********************
PLAYLIST: 00016.MPLS
********************
<–- BEGIN FORUMS PASTE –->

                                                                                                                Total   Video                                             
Title                                                           Codec   Length  Movie Size      Disc Size       Bitrate Bitrate Main Audio Track                          Secondary Audio Track
-----                                                           ------  ------- --------------  --------------  ------- ------- ------------------                        ---------------------
00016.MPLS                                                      AVC     0:07:50 0               45 305 795 447  0,00    0,00    LPCM 2.0 1536Kbps (48kHz/16-bit)          



DISC INFO:

Disc Title:     Deep Purple 2017 - From Here To Infinite
Disc Size:      45 305 795 447 bytes
Protection:     AACS
BD-Java:        Yes
BDInfo:         0.5.8

PLAYLIST REPORT:

Name:                   00016.MPLS
Length:                 0:07:50.870 (h:m:s.ms)
Size:                   0 bytes
Total Bitrate:          0,00 Mbps

VIDEO:

Codec                   Bitrate             Description     
-----                   -------             -----------     
MPEG-4 AVC Video        0 kbps              1080i / 29,970 fps / 16:9 / High Profile 4.1

AUDIO:

Codec                           Language        Bitrate         Description     
-----                           --------        -------         -----------     
LPCM Audio                      Undetermined    1536 kbps       2.0 / 48 kHz / 1536 kbps / 16-bit

FILES:

Name            Time In         Length          Size            Total Bitrate   
----            -------         ------          ----            -------------   
00016.M2TS      0:00:00.000     0:07:50.870     0               0               

CHAPTERS:

Number          Time In         Length          Avg Video Rate  Max 1-Sec Rate  Max 1-Sec Time  Max 5-Sec Rate  Max 5-Sec Time  Max 10Sec Rate  Max 10Sec Time  Avg Frame Size  Max Frame Size  Max Frame Time  
------          -------         ------          --------------  --------------  --------------  --------------  --------------  --------------  --------------  --------------  --------------  --------------  
1               0:00:00.000     0:07:50.870     0 kbps          0 kbps          00:00:00.000    0 kbps          00:00:00.000    0 kbps          00:00:00.000    0 bytes         0 bytes         00:00:00.000    

STREAM DIAGNOSTICS:

File            PID             Type            Codec           Language                Seconds                 Bitrate                 Bytes           Packets         
----            ---             ----            -----           --------                --------------          --------------          -------------   -----           
00016.M2TS      4113 (0x1011)   0x1B            AVC                                     0,601                   0                       0               0               
00016.M2TS      4352 (0x1100)   0x80            LPCM            und (Undetermined)      0,601                   0                       0               0               


<–– END FORUMS PASTE ––>
QUICK SUMMARY:
Disc Title: Deep Purple 2017 - From Here To Infinite
Disc Size: 45 305 795 447 bytes
Protection: AACS
BD-Java: Yes
Playlist: 00016.MPLS
Size: 0 bytes
Length: 0:07:50.870
Total Bitrate: 0,00 Mbps
Video: MPEG-4 AVC Video / 0 kbps / 1080i / 29,970 fps / 16:9 / High Profile 4.1
Audio: Undetermined / LPCM Audio / 2.0 / 48 kHz / 1536 kbps / 16-bit
********************
PLAYLIST: 01044.MPLS
********************
<–- BEGIN FORUMS PASTE –->

                                                                                                                Total   Video                                             
Title                                                           Codec   Length  Movie Size      Disc Size       Bitrate Bitrate Main Audio Track                          Secondary Audio Track
-----                                                           ------  ------- --------------  --------------  ------- ------- ------------------                        ---------------------
01044.MPLS                                                      AVC     0:07:50 0               45 305 795 447  0,00    0,00    LPCM 2.0 1536Kbps (48kHz/16-bit)          



DISC INFO:

Disc Title:     Deep Purple 2017 - From Here To Infinite
Disc Size:      45 305 795 447 bytes
Protection:     AACS
BD-Java:        Yes
BDInfo:         0.5.8

PLAYLIST REPORT:

Name:                   01044.MPLS
Length:                 0:07:50.870 (h:m:s.ms)
Size:                   0 bytes
Total Bitrate:          0,00 Mbps

VIDEO:

Codec                   Bitrate             Description     
-----                   -------             -----------     
MPEG-4 AVC Video        0 kbps              1080i / 29,970 fps / 16:9 / High Profile 4.1

AUDIO:

Codec                           Language        Bitrate         Description     
-----                           --------        -------         -----------     
LPCM Audio                      Undetermined    1536 kbps       2.0 / 48 kHz / 1536 kbps / 16-bit

FILES:

Name            Time In         Length          Size            Total Bitrate   
----            -------         ------          ----            -------------   
00016.M2TS      0:00:00.000     0:07:50.870     0               0               

CHAPTERS:

Number          Time In         Length          Avg Video Rate  Max 1-Sec Rate  Max 1-Sec Time  Max 5-Sec Rate  Max 5-Sec Time  Max 10Sec Rate  Max 10Sec Time  Avg Frame Size  Max Frame Size  Max Frame Time  
------          -------         ------          --------------  --------------  --------------  --------------  --------------  --------------  --------------  --------------  --------------  --------------  
1               0:00:00.000     0:07:50.870     0 kbps          0 kbps          00:00:00.000    0 kbps          00:00:00.000    0 kbps          00:00:00.000    0 bytes         0 bytes         00:00:00.000    

STREAM DIAGNOSTICS:

File            PID             Type            Codec           Language                Seconds                 Bitrate                 Bytes           Packets         
----            ---             ----            -----           --------                --------------          --------------          -------------   -----           
00016.M2TS      4113 (0x1011)   0x1B            AVC                                     0,601                   0                       0               0               
00016.M2TS      4352 (0x1100)   0x80            LPCM            und (Undetermined)      0,601                   0                       0               0               


<–– END FORUMS PASTE ––>
QUICK SUMMARY:
Disc Title: Deep Purple 2017 - From Here To Infinite
Disc Size: 45 305 795 447 bytes
Protection: AACS
BD-Java: Yes
Playlist: 01044.MPLS
Size: 0 bytes
Length: 0:07:50.870
Total Bitrate: 0,00 Mbps
Video: MPEG-4 AVC Video / 0 kbps / 1080i / 29,970 fps / 16:9 / High Profile 4.1
Audio: Undetermined / LPCM Audio / 2.0 / 48 kHz / 1536 kbps / 16-bit
********************
PLAYLIST: 00008.MPLS
********************
<–- BEGIN FORUMS PASTE –->

                                                                                                                Total   Video                                             
Title                                                           Codec   Length  Movie Size      Disc Size       Bitrate Bitrate Main Audio Track                          Secondary Audio Track
-----                                                           ------  ------- --------------  --------------  ------- ------- ------------------                        ---------------------
00008.MPLS                                                      AVC     0:06:47 0               45 305 795 447  0,00    0,00    LPCM 2.0 2304Kbps (48kHz/24-bit)          



DISC INFO:

Disc Title:     Deep Purple 2017 - From Here To Infinite
Disc Size:      45 305 795 447 bytes
Protection:     AACS
BD-Java:        Yes
BDInfo:         0.5.8

PLAYLIST REPORT:

Name:                   00008.MPLS
Length:                 0:06:47.407 (h:m:s.ms)
Size:                   0 bytes
Total Bitrate:          0,00 Mbps

VIDEO:

Codec                   Bitrate             Description     
-----                   -------             -----------     
MPEG-4 AVC Video        0 kbps              1080i / 29,970 fps / 16:9 / High Profile 4.1

AUDIO:

Codec                           Language        Bitrate         Description     
-----                           --------        -------         -----------     
LPCM Audio                      Undetermined    2304 kbps       2.0 / 48 kHz / 2304 kbps / 24-bit

FILES:

Name            Time In         Length          Size            Total Bitrate   
----            -------         ------          ----            -------------   
00008.M2TS      0:00:00.000     0:06:47.407     0               0               

CHAPTERS:

Number          Time In         Length          Avg Video Rate  Max 1-Sec Rate  Max 1-Sec Time  Max 5-Sec Rate  Max 5-Sec Time  Max 10Sec Rate  Max 10Sec Time  Avg Frame Size  Max Frame Size  Max Frame Time  
------          -------         ------          --------------  --------------  --------------  --------------  --------------  --------------  --------------  --------------  --------------  --------------  
1               0:00:00.000     0:06:47.407     0 kbps          0 kbps          00:00:00.000    0 kbps          00:00:00.000    0 kbps          00:00:00.000    0 bytes         0 bytes         00:00:00.000    

STREAM DIAGNOSTICS:

File            PID             Type            Codec           Language                Seconds                 Bitrate                 Bytes           Packets         
----            ---             ----            -----           --------                --------------          --------------          -------------   -----           
00008.M2TS      4113 (0x1011)   0x1B            AVC                                     0,601                   0                       0               0               
00008.M2TS      4352 (0x1100)   0x80            LPCM            und (Undetermined)      0,601                   0                       0               0               


<–– END FORUMS PASTE ––>
QUICK SUMMARY:
Disc Title: Deep Purple 2017 - From Here To Infinite
Disc Size: 45 305 795 447 bytes
Protection: AACS
BD-Java: Yes
Playlist: 00008.MPLS
Size: 0 bytes
Length: 0:06:47.407
Total Bitrate: 0,00 Mbps
Video: MPEG-4 AVC Video / 0 kbps / 1080i / 29,970 fps / 16:9 / High Profile 4.1
Audio: Undetermined / LPCM Audio / 2.0 / 48 kHz / 2304 kbps / 24-bit
********************
PLAYLIST: 01023.MPLS
********************
<–- BEGIN FORUMS PASTE –->

                                                                                                                Total   Video                                             
Title                                                           Codec   Length  Movie Size      Disc Size       Bitrate Bitrate Main Audio Track                          Secondary Audio Track
-----                                                           ------  ------- --------------  --------------  ------- ------- ------------------                        ---------------------
01023.MPLS                                                      AVC     0:06:47 0               45 305 795 447  0,00    0,00    LPCM 2.0 2304Kbps (48kHz/24-bit)          



DISC INFO:

Disc Title:     Deep Purple 2017 - From Here To Infinite
Disc Size:      45 305 795 447 bytes
Protection:     AACS
BD-Java:        Yes
BDInfo:         0.5.8

PLAYLIST REPORT:

Name:                   01023.MPLS
Length:                 0:06:47.407 (h:m:s.ms)
Size:                   0 bytes
Total Bitrate:          0,00 Mbps

VIDEO:

Codec                   Bitrate             Description     
-----                   -------             -----------     
MPEG-4 AVC Video        0 kbps              1080i / 29,970 fps / 16:9 / High Profile 4.1

AUDIO:

Codec                           Language        Bitrate         Description     
-----                           --------        -------         -----------     
LPCM Audio                      Undetermined    2304 kbps       2.0 / 48 kHz / 2304 kbps / 24-bit

FILES:

Name            Time In         Length          Size            Total Bitrate   
----            -------         ------          ----            -------------   
00008.M2TS      0:00:00.000     0:06:47.407     0               0               

CHAPTERS:

Number          Time In         Length          Avg Video Rate  Max 1-Sec Rate  Max 1-Sec Time  Max 5-Sec Rate  Max 5-Sec Time  Max 10Sec Rate  Max 10Sec Time  Avg Frame Size  Max Frame Size  Max Frame Time  
------          -------         ------          --------------  --------------  --------------  --------------  --------------  --------------  --------------  --------------  --------------  --------------  
1               0:00:00.000     0:06:47.407     0 kbps          0 kbps          00:00:00.000    0 kbps          00:00:00.000    0 kbps          00:00:00.000    0 bytes         0 bytes         00:00:00.000    

STREAM DIAGNOSTICS:

File            PID             Type            Codec           Language                Seconds                 Bitrate                 Bytes           Packets         
----            ---             ----            -----           --------                --------------          --------------          -------------   -----           
00008.M2TS      4113 (0x1011)   0x1B            AVC                                     0,601                   0                       0               0               
00008.M2TS      4352 (0x1100)   0x80            LPCM            und (Undetermined)      0,601                   0                       0               0               


<–– END FORUMS PASTE ––>
QUICK SUMMARY:
Disc Title: Deep Purple 2017 - From Here To Infinite
Disc Size: 45 305 795 447 bytes
Protection: AACS
BD-Java: Yes
Playlist: 01023.MPLS
Size: 0 bytes
Length: 0:06:47.407
Total Bitrate: 0,00 Mbps
Video: MPEG-4 AVC Video / 0 kbps / 1080i / 29,970 fps / 16:9 / High Profile 4.1
Audio: Undetermined / LPCM Audio / 2.0 / 48 kHz / 2304 kbps / 24-bit
********************
PLAYLIST: 00012.MPLS
********************
<–- BEGIN FORUMS PASTE –->

                                                                                                                Total   Video                                             
Title                                                           Codec   Length  Movie Size      Disc Size       Bitrate Bitrate Main Audio Track                          Secondary Audio Track
-----                                                           ------  ------- --------------  --------------  ------- ------- ------------------                        ---------------------
00012.MPLS                                                      AVC     0:06:05 0               45 305 795 447  0,00    0,00    LPCM 2.0 2304Kbps (48kHz/24-bit)          



DISC INFO:

Disc Title:     Deep Purple 2017 - From Here To Infinite
Disc Size:      45 305 795 447 bytes
Protection:     AACS
BD-Java:        Yes
BDInfo:         0.5.8

PLAYLIST REPORT:

Name:                   00012.MPLS
Length:                 0:06:05.865 (h:m:s.ms)
Size:                   0 bytes
Total Bitrate:          0,00 Mbps

VIDEO:

Codec                   Bitrate             Description     
-----                   -------             -----------     
MPEG-4 AVC Video        0 kbps              1080i / 29,970 fps / 16:9 / High Profile 4.1

AUDIO:

Codec                           Language        Bitrate         Description     
-----                           --------        -------         -----------     
LPCM Audio                      Undetermined    2304 kbps       2.0 / 48 kHz / 2304 kbps / 24-bit

FILES:

Name            Time In         Length          Size            Total Bitrate   
----            -------         ------          ----            -------------   
00012.M2TS      0:00:00.000     0:06:05.865     0               0               

CHAPTERS:

Number          Time In         Length          Avg Video Rate  Max 1-Sec Rate  Max 1-Sec Time  Max 5-Sec Rate  Max 5-Sec Time  Max 10Sec Rate  Max 10Sec Time  Avg Frame Size  Max Frame Size  Max Frame Time  
------          -------         ------          --------------  --------------  --------------  --------------  --------------  --------------  --------------  --------------  --------------  --------------  
1               0:00:00.000     0:06:05.865     0 kbps          0 kbps          00:00:00.000    0 kbps          00:00:00.000    0 kbps          00:00:00.000    0 bytes         0 bytes         00:00:00.000    

STREAM DIAGNOSTICS:

File            PID             Type            Codec           Language                Seconds                 Bitrate                 Bytes           Packets         
----            ---             ----            -----           --------                --------------          --------------          -------------   -----           
00012.M2TS      4113 (0x1011)   0x1B            AVC                                     0,601                   0                       0               0               
00012.M2TS      4352 (0x1100)   0x80            LPCM            und (Undetermined)      0,601                   0                       0               0               


<–– END FORUMS PASTE ––>
QUICK SUMMARY:
Disc Title: Deep Purple 2017 - From Here To Infinite
Disc Size: 45 305 795 447 bytes
Protection: AACS
BD-Java: Yes
Playlist: 00012.MPLS
Size: 0 bytes
Length: 0:06:05.865
Total Bitrate: 0,00 Mbps
Video: MPEG-4 AVC Video / 0 kbps / 1080i / 29,970 fps / 16:9 / High Profile 4.1
Audio: Undetermined / LPCM Audio / 2.0 / 48 kHz / 2304 kbps / 24-bit
********************
PLAYLIST: 01034.MPLS
********************
<–- BEGIN FORUMS PASTE –->

                                                                                                                Total   Video                                             
Title                                                           Codec   Length  Movie Size      Disc Size       Bitrate Bitrate Main Audio Track                          Secondary Audio Track
-----                                                           ------  ------- --------------  --------------  ------- ------- ------------------                        ---------------------
01034.MPLS                                                      AVC     0:06:05 0               45 305 795 447  0,00    0,00    LPCM 2.0 2304Kbps (48kHz/24-bit)          



DISC INFO:

Disc Title:     Deep Purple 2017 - From Here To Infinite
Disc Size:      45 305 795 447 bytes
Protection:     AACS
BD-Java:        Yes
BDInfo:         0.5.8

PLAYLIST REPORT:

Name:                   01034.MPLS
Length:                 0:06:05.865 (h:m:s.ms)
Size:                   0 bytes
Total Bitrate:          0,00 Mbps

VIDEO:

Codec                   Bitrate             Description     
-----                   -------             -----------     
MPEG-4 AVC Video        0 kbps              1080i / 29,970 fps / 16:9 / High Profile 4.1

AUDIO:

Codec                           Language        Bitrate         Description     
-----                           --------        -------         -----------     
LPCM Audio                      Undetermined    2304 kbps       2.0 / 48 kHz / 2304 kbps / 24-bit

FILES:

Name            Time In         Length          Size            Total Bitrate   
----            -------         ------          ----            -------------   
00012.M2TS      0:00:00.000     0:06:05.865     0               0               

CHAPTERS:

Number          Time In         Length          Avg Video Rate  Max 1-Sec Rate  Max 1-Sec Time  Max 5-Sec Rate  Max 5-Sec Time  Max 10Sec Rate  Max 10Sec Time  Avg Frame Size  Max Frame Size  Max Frame Time  
------          -------         ------          --------------  --------------  --------------  --------------  --------------  --------------  --------------  --------------  --------------  --------------  
1               0:00:00.000     0:06:05.865     0 kbps          0 kbps          00:00:00.000    0 kbps          00:00:00.000    0 kbps          00:00:00.000    0 bytes         0 bytes         00:00:00.000    

STREAM DIAGNOSTICS:

File            PID             Type            Codec           Language                Seconds                 Bitrate                 Bytes           Packets         
----            ---             ----            -----           --------                --------------          --------------          -------------   -----           
00012.M2TS      4113 (0x1011)   0x1B            AVC                                     0,601                   0                       0               0               
00012.M2TS      4352 (0x1100)   0x80            LPCM            und (Undetermined)      0,601                   0                       0               0               


<–– END FORUMS PASTE ––>
QUICK SUMMARY:
Disc Title: Deep Purple 2017 - From Here To Infinite
Disc Size: 45 305 795 447 bytes
Protection: AACS
BD-Java: Yes
Playlist: 01034.MPLS
Size: 0 bytes
Length: 0:06:05.865
Total Bitrate: 0,00 Mbps
Video: MPEG-4 AVC Video / 0 kbps / 1080i / 29,970 fps / 16:9 / High Profile 4.1
Audio: Undetermined / LPCM Audio / 2.0 / 48 kHz / 2304 kbps / 24-bit
********************
PLAYLIST: 00007.MPLS
********************
<–- BEGIN FORUMS PASTE –->

                                                                                                                Total   Video                                             
Title                                                           Codec   Length  Movie Size      Disc Size       Bitrate Bitrate Main Audio Track                          Secondary Audio Track
-----                                                           ------  ------- --------------  --------------  ------- ------- ------------------                        ---------------------
00007.MPLS                                                      AVC     0:05:52 0               45 305 795 447  0,00    0,00    LPCM 2.0 2304Kbps (48kHz/24-bit)          



DISC INFO:

Disc Title:     Deep Purple 2017 - From Here To Infinite
Disc Size:      45 305 795 447 bytes
Protection:     AACS
BD-Java:        Yes
BDInfo:         0.5.8

PLAYLIST REPORT:

Name:                   00007.MPLS
Length:                 0:05:52.985 (h:m:s.ms)
Size:                   0 bytes
Total Bitrate:          0,00 Mbps

VIDEO:

Codec                   Bitrate             Description     
-----                   -------             -----------     
MPEG-4 AVC Video        0 kbps              1080i / 29,970 fps / 16:9 / High Profile 4.1

AUDIO:

Codec                           Language        Bitrate         Description     
-----                           --------        -------         -----------     
LPCM Audio                      Undetermined    2304 kbps       2.0 / 48 kHz / 2304 kbps / 24-bit

FILES:

Name            Time In         Length          Size            Total Bitrate   
----            -------         ------          ----            -------------   
00007.M2TS      0:00:00.000     0:05:52.985     0               0               

CHAPTERS:

Number          Time In         Length          Avg Video Rate  Max 1-Sec Rate  Max 1-Sec Time  Max 5-Sec Rate  Max 5-Sec Time  Max 10Sec Rate  Max 10Sec Time  Avg Frame Size  Max Frame Size  Max Frame Time  
------          -------         ------          --------------  --------------  --------------  --------------  --------------  --------------  --------------  --------------  --------------  --------------  
1               0:00:00.000     0:05:52.985     0 kbps          0 kbps          00:00:00.000    0 kbps          00:00:00.000    0 kbps          00:00:00.000    0 bytes         0 bytes         00:00:00.000    

STREAM DIAGNOSTICS:

File            PID             Type            Codec           Language                Seconds                 Bitrate                 Bytes           Packets         
----            ---             ----            -----           --------                --------------          --------------          -------------   -----           
00007.M2TS      4113 (0x1011)   0x1B            AVC                                     0,601                   0                       0               0               
00007.M2TS      4352 (0x1100)   0x80            LPCM            und (Undetermined)      0,601                   0                       0               0               


<–– END FORUMS PASTE ––>
QUICK SUMMARY:
Disc Title: Deep Purple 2017 - From Here To Infinite
Disc Size: 45 305 795 447 bytes
Protection: AACS
BD-Java: Yes
Playlist: 00007.MPLS
Size: 0 bytes
Length: 0:05:52.985
Total Bitrate: 0,00 Mbps
Video: MPEG-4 AVC Video / 0 kbps / 1080i / 29,970 fps / 16:9 / High Profile 4.1
Audio: Undetermined / LPCM Audio / 2.0 / 48 kHz / 2304 kbps / 24-bit
********************
PLAYLIST: 01022.MPLS
********************
<–- BEGIN FORUMS PASTE –->

                                                                                                                Total   Video                                             
Title                                                           Codec   Length  Movie Size      Disc Size       Bitrate Bitrate Main Audio Track                          Secondary Audio Track
-----                                                           ------  ------- --------------  --------------  ------- ------- ------------------                        ---------------------
01022.MPLS                                                      AVC     0:05:52 0               45 305 795 447  0,00    0,00    LPCM 2.0 2304Kbps (48kHz/24-bit)          



DISC INFO:

Disc Title:     Deep Purple 2017 - From Here To Infinite
Disc Size:      45 305 795 447 bytes
Protection:     AACS
BD-Java:        Yes
BDInfo:         0.5.8

PLAYLIST REPORT:

Name:                   01022.MPLS
Length:                 0:05:52.985 (h:m:s.ms)
Size:                   0 bytes
Total Bitrate:          0,00 Mbps

VIDEO:

Codec                   Bitrate             Description     
-----                   -------             -----------     
MPEG-4 AVC Video        0 kbps              1080i / 29,970 fps / 16:9 / High Profile 4.1

AUDIO:

Codec                           Language        Bitrate         Description     
-----                           --------        -------         -----------     
LPCM Audio                      Undetermined    2304 kbps       2.0 / 48 kHz / 2304 kbps / 24-bit

FILES:

Name            Time In         Length          Size            Total Bitrate   
----            -------         ------          ----            -------------   
00007.M2TS      0:00:00.000     0:05:52.985     0               0               

CHAPTERS:

Number          Time In         Length          Avg Video Rate  Max 1-Sec Rate  Max 1-Sec Time  Max 5-Sec Rate  Max 5-Sec Time  Max 10Sec Rate  Max 10Sec Time  Avg Frame Size  Max Frame Size  Max Frame Time  
------          -------         ------          --------------  --------------  --------------  --------------  --------------  --------------  --------------  --------------  --------------  --------------  
1               0:00:00.000     0:05:52.985     0 kbps          0 kbps          00:00:00.000    0 kbps          00:00:00.000    0 kbps          00:00:00.000    0 bytes         0 bytes         00:00:00.000    

STREAM DIAGNOSTICS:

File            PID             Type            Codec           Language                Seconds                 Bitrate                 Bytes           Packets         
----            ---             ----            -----           --------                --------------          --------------          -------------   -----           
00007.M2TS      4113 (0x1011)   0x1B            AVC                                     0,601                   0                       0               0               
00007.M2TS      4352 (0x1100)   0x80            LPCM            und (Undetermined)      0,601                   0                       0               0               


<–– END FORUMS PASTE ––>
QUICK SUMMARY:
Disc Title: Deep Purple 2017 - From Here To Infinite
Disc Size: 45 305 795 447 bytes
Protection: AACS
BD-Java: Yes
Playlist: 01022.MPLS
Size: 0 bytes
Length: 0:05:52.985
Total Bitrate: 0,00 Mbps
Video: MPEG-4 AVC Video / 0 kbps / 1080i / 29,970 fps / 16:9 / High Profile 4.1
Audio: Undetermined / LPCM Audio / 2.0 / 48 kHz / 2304 kbps / 24-bit
********************
PLAYLIST: 00005.MPLS
********************
<–- BEGIN FORUMS PASTE –->

                                                                                                                Total   Video                                             
Title                                                           Codec   Length  Movie Size      Disc Size       Bitrate Bitrate Main Audio Track                          Secondary Audio Track
-----                                                           ------  ------- --------------  --------------  ------- ------- ------------------                        ---------------------
00005.MPLS                                                      AVC     0:05:34 0               45 305 795 447  0,00    0,00    LPCM 2.0 1536Kbps (48kHz/16-bit)          



DISC INFO:

Disc Title:     Deep Purple 2017 - From Here To Infinite
Disc Size:      45 305 795 447 bytes
Protection:     AACS
BD-Java:        Yes
BDInfo:         0.5.8

PLAYLIST REPORT:

Name:                   00005.MPLS
Length:                 0:05:34.033 (h:m:s.ms)
Size:                   0 bytes
Total Bitrate:          0,00 Mbps

VIDEO:

Codec                   Bitrate             Description     
-----                   -------             -----------     
MPEG-4 AVC Video        0 kbps              1080i / 29,970 fps / 16:9 / High Profile 4.1

AUDIO:

Codec                           Language        Bitrate         Description     
-----                           --------        -------         -----------     
LPCM Audio                      Undetermined    1536 kbps       2.0 / 48 kHz / 1536 kbps / 16-bit

FILES:

Name            Time In         Length          Size            Total Bitrate   
----            -------         ------          ----            -------------   
00005.M2TS      0:00:00.000     0:05:34.033     0               0               

CHAPTERS:

Number          Time In         Length          Avg Video Rate  Max 1-Sec Rate  Max 1-Sec Time  Max 5-Sec Rate  Max 5-Sec Time  Max 10Sec Rate  Max 10Sec Time  Avg Frame Size  Max Frame Size  Max Frame Time  
------          -------         ------          --------------  --------------  --------------  --------------  --------------  --------------  --------------  --------------  --------------  --------------  
1               0:00:00.000     0:05:34.033     0 kbps          0 kbps          00:00:00.000    0 kbps          00:00:00.000    0 kbps          00:00:00.000    0 bytes         0 bytes         00:00:00.000    

STREAM DIAGNOSTICS:

File            PID             Type            Codec           Language                Seconds                 Bitrate                 Bytes           Packets         
----            ---             ----            -----           --------                --------------          --------------          -------------   -----           
00005.M2TS      4113 (0x1011)   0x1B            AVC                                     0,601                   0                       0               0               
00005.M2TS      4352 (0x1100)   0x80            LPCM            und (Undetermined)      0,601                   0                       0               0               


<–– END FORUMS PASTE ––>
QUICK SUMMARY:
Disc Title: Deep Purple 2017 - From Here To Infinite
Disc Size: 45 305 795 447 bytes
Protection: AACS
BD-Java: Yes
Playlist: 00005.MPLS
Size: 0 bytes
Length: 0:05:34.033
Total Bitrate: 0,00 Mbps
Video: MPEG-4 AVC Video / 0 kbps / 1080i / 29,970 fps / 16:9 / High Profile 4.1
Audio: Undetermined / LPCM Audio / 2.0 / 48 kHz / 1536 kbps / 16-bit
********************
PLAYLIST: 01012.MPLS
********************
<–- BEGIN FORUMS PASTE –->

                                                                                                                Total   Video                                             
Title                                                           Codec   Length  Movie Size      Disc Size       Bitrate Bitrate Main Audio Track                          Secondary Audio Track
-----                                                           ------  ------- --------------  --------------  ------- ------- ------------------                        ---------------------
01012.MPLS                                                      AVC     0:05:34 0               45 305 795 447  0,00    0,00    LPCM 2.0 1536Kbps (48kHz/16-bit)          



DISC INFO:

Disc Title:     Deep Purple 2017 - From Here To Infinite
Disc Size:      45 305 795 447 bytes
Protection:     AACS
BD-Java:        Yes
BDInfo:         0.5.8

PLAYLIST REPORT:

Name:                   01012.MPLS
Length:                 0:05:34.033 (h:m:s.ms)
Size:                   0 bytes
Total Bitrate:          0,00 Mbps

VIDEO:

Codec                   Bitrate             Description     
-----                   -------             -----------     
MPEG-4 AVC Video        0 kbps              1080i / 29,970 fps / 16:9 / High Profile 4.1

AUDIO:

Codec                           Language        Bitrate         Description     
-----                           --------        -------         -----------     
LPCM Audio                      Undetermined    1536 kbps       2.0 / 48 kHz / 1536 kbps / 16-bit

FILES:

Name            Time In         Length          Size            Total Bitrate   
----            -------         ------          ----            -------------   
00005.M2TS      0:00:00.000     0:05:34.033     0               0               

CHAPTERS:

Number          Time In         Length          Avg Video Rate  Max 1-Sec Rate  Max 1-Sec Time  Max 5-Sec Rate  Max 5-Sec Time  Max 10Sec Rate  Max 10Sec Time  Avg Frame Size  Max Frame Size  Max Frame Time  
------          -------         ------          --------------  --------------  --------------  --------------  --------------  --------------  --------------  --------------  --------------  --------------  
1               0:00:00.000     0:05:34.033     0 kbps          0 kbps          00:00:00.000    0 kbps          00:00:00.000    0 kbps          00:00:00.000    0 bytes         0 bytes         00:00:00.000    

STREAM DIAGNOSTICS:

File            PID             Type            Codec           Language                Seconds                 Bitrate                 Bytes           Packets         
----            ---             ----            -----           --------                --------------          --------------          -------------   -----           
00005.M2TS      4113 (0x1011)   0x1B            AVC                                     0,601                   0                       0               0               
00005.M2TS      4352 (0x1100)   0x80            LPCM            und (Undetermined)      0,601                   0                       0          			  		 	 	  		  	   	 			   		  		  	 			   		  	   		  	   			     	 			   		 	    		 						      0               


<–– END FORUMS PASTE ––>
QUICK SUMMARY:
Disc Title: Deep Purple 2017 - From Here To Infinite
Disc Size: 45 305 795 447 bytes
Protection: AACS
BD-Java: Yes
Playlist: 01012.MPLS
Size: 0 bytes
Length: 0:05:34.033
Total Bitrate: 0,00 Mbps
Video: MPEG-4 AVC Video / 0 kbps / 1080i / 29,970 fps / 16:9 / High Profile 4.1
Audio: Undetermined / LPCM Audio / 2.0 / 48 kHz / 1536 kbps / 16-bit
********************
PLAYLIST: 00009.MPLS
********************
<–- BEGIN FORUMS PASTE –->

                                                                                                                Total   Video                                             
Title                                                           Codec   Length  Movie Size      Disc Size       Bitrate Bitrate Main Audio Track                          Secondary Audio Track
-----                                                           ------  ------- --------------  --------------  ------- ------- ------------------                        ---------------------
00009.MPLS                                                      AVC     0:04:53 0               45 305 795 447  0,00    0,00    LPCM 2.0 1536Kbps (48kHz/16-bit)          



DISC INFO:

Disc Title:     Deep Purple 2017 - From Here To Infinite
Disc Size:      45 305 795 447 bytes
Protection:     AACS
BD-Java:        Yes
BDInfo:         0.5.8

PLAYLIST REPORT:

Name:                   00009.MPLS
Length:                 0:04:53.226 (h:m:s.ms)
Size:                   0 bytes
Total Bitrate:          0,00 Mbps

VIDEO:

Codec                   Bitrate             Description     
-----                   -------             -----------     
MPEG-4 AVC Video        0 kbps              1080i / 29,970 fps / 16:9 / High Profile 4.1

AUDIO:

Codec                           Language        Bitrate         Description     
-----                           --------        -------         -----------     
LPCM Audio                      Undetermined    1536 kbps       2.0 / 48 kHz / 1536 kbps / 16-bit

FILES:

Name            Time In         Length          Size            Total Bitrate   
----            -------         ------          ----            -------------   
00009.M2TS      0:00:00.000     0:04:53.226     0               0               

CHAPTERS:

Number          Time In         Length          Avg Video Rate  Max 1-Sec Rate  Max 1-Sec Time  Max 5-Sec Rate  Max 5-Sec Time  Max 10Sec Rate  Max 10Sec Time  Avg Frame Size  Max Frame Size  Max Frame Time  
------          -------         ------          --------------  --------------  --------------  --------------  --------------  --------------  --------------  --------------  --------------  --------------  
1               0:00:00.000     0:04:53.226     0 kbps          0 kbps          00:00:00.000    0 kbps          00:00:00.000    0 kbps          00:00:00.000    0 bytes         0 bytes         00:00:00.000    

STREAM DIAGNOSTICS:

File            PID             Type            Codec           Language                Seconds                 Bitrate                 Bytes           Packets         
----            ---             ----            -----           --------                --------------          --------------          -------------   -----           
00009.M2TS      4113 (0x1011)   0x1B            AVC                                     0,601                   0                       0               0               
00009.M2TS      4352 (0x1100)   0x80            LPCM            und (Undetermined)      0,601                   0                       0               0               


<–– END FORUMS PASTE ––>
QUICK SUMMARY:
Disc Title: Deep Purple 2017 - From Here To Infinite
Disc Size: 45 305 795 447 bytes
Protection: AACS
BD-Java: Yes
Playlist: 00009.MPLS
Size: 0 bytes
Length: 0:04:53.226
Total Bitrate: 0,00 Mbps
Video: MPEG-4 AVC Video / 0 kbps / 1080i / 29,970 fps / 16:9 / High Profile 4.1
Audio: Undetermined / LPCM Audio / 2.0 / 48 kHz / 1536 kbps / 16-bit
********************
PLAYLIST: 01031.MPLS
********************
<–- BEGIN FORUMS PASTE –->

                                                                                                                Total   Video                                             
Title                                                           Codec   Length  Movie Size      Disc Size       Bitrate Bitrate Main Audio Track                          Secondary Audio Track
-----                                                           ------  ------- --------------  --------------  ------- ------- ------------------                        ---------------------
01031.MPLS                                                      AVC     0:04:53 0               45 305 795 447  0,00    0,00    LPCM 2.0 1536Kbps (48kHz/16-bit)          



DISC INFO:

Disc Title:     Deep Purple 2017 - From Here To Infinite
Disc Size:      45 305 795 447 bytes
Protection:     AACS
BD-Java:        Yes
BDInfo:         0.5.8

PLAYLIST REPORT:

Name:                   01031.MPLS
Length:                 0:04:53.226 (h:m:s.ms)
Size:                   0 bytes
Total Bitrate:          0,00 Mbps

VIDEO:

Codec                   Bitrate             Description     
-----                   -------             -----------     
MPEG-4 AVC Video        0 kbps              1080i / 29,970 fps / 16:9 / High Profile 4.1

AUDIO:

Codec                           Language        Bitrate         Description     
-----                           --------        -------         -----------     
LPCM Audio                      Undetermined    1536 kbps       2.0 / 48 kHz / 1536 kbps / 16-bit

FILES:

Name            Time In         Length          Size            Total Bitrate   
----            -------         ------          ----            -------------   
00009.M2TS      0:00:00.000     0:04:53.226     0               0               

CHAPTERS:

Number          Time In         Length          Avg Video Rate  Max 1-Sec Rate  Max 1-Sec Time  Max 5-Sec Rate  Max 5-Sec Time  Max 10Sec Rate  Max 10Sec Time  Avg Frame Size  Max Frame Size  Max Frame Time  
------          -------         ------          --------------  --------------  --------------  --------------  --------------  --------------  --------------  --------------  --------------  --------------  
1               0:00:00.000     0:04:53.226     0 kbps          0 kbps          00:00:00.000    0 kbps          00:00:00.000    0 kbps          00:00:00.000    0 bytes         0 bytes         00:00:00.000    

STREAM DIAGNOSTICS:

File            PID             Type            Codec           Language                Seconds                 Bitrate                 Bytes           Packets         
----            ---             ----            -----           --------                --------------          --------------          -------------   -----           
00009.M2TS      4113 (0x1011)   0x1B            AVC                                     0,601                   0                       0               0               
00009.M2TS      4352 (0x1100)   0x80            LPCM            und (Undetermined)      0,601                   0                       0               0               


<–– END FORUMS PASTE ––>
QUICK SUMMARY:
Disc Title: Deep Purple 2017 - From Here To Infinite
Disc Size: 45 305 795 447 bytes
Protection: AACS
BD-Java: Yes
Playlist: 01031.MPLS
Size: 0 bytes
Length: 0:04:53.226
Total Bitrate: 0,00 Mbps
Video: MPEG-4 AVC Video / 0 kbps / 1080i / 29,970 fps / 16:9 / High Profile 4.1
Audio: Undetermined / LPCM Audio / 2.0 / 48 kHz / 1536 kbps / 16-bit
********************
PLAYLIST: 00017.MPLS
********************
<–- BEGIN FORUMS PASTE –->

                                                                                                                Total   Video                                             
Title                                                           Codec   Length  Movie Size      Disc Size       Bitrate Bitrate Main Audio Track                          Secondary Audio Track
-----                                                           ------  ------- --------------  --------------  ------- ------- ------------------                        ---------------------
00017.MPLS                                                      AVC     0:04:42 0               45 305 795 447  0,00    0,00    LPCM 2.0 1536Kbps (48kHz/16-bit)          



DISC INFO:

Disc Title:     Deep Purple 2017 - From Here To Infinite
Disc Size:      45 305 795 447 bytes
Protection:     AACS
BD-Java:        Yes
BDInfo:         0.5.8

PLAYLIST REPORT:

Name:                   00017.MPLS
Length:                 0:04:42.982 (h:m:s.ms)
Size:                   0 bytes
Total Bitrate:          0,00 Mbps

VIDEO:

Codec                   Bitrate             Description     
-----                   -------             -----------     
MPEG-4 AVC Video        0 kbps              1080i / 29,970 fps / 16:9 / High Profile 4.1

AUDIO:

Codec                           Language        Bitrate         Description     
-----                           --------        -------         -----------     
LPCM Audio                      Undetermined    1536 kbps       2.0 / 48 kHz / 1536 kbps / 16-bit

FILES:

Name            Time In         Length          Size            Total Bitrate   
----            -------         ------          ----            -------------   
00017.M2TS      0:00:00.000     0:04:42.982     0               0               

CHAPTERS:

Number          Time In         Length          Avg Video Rate  Max 1-Sec Rate  Max 1-Sec Time  Max 5-Sec Rate  Max 5-Sec Time  Max 10Sec Rate  Max 10Sec Time  Avg Frame Size  Max Frame Size  Max Frame Time  
------          -------         ------          --------------  --------------  --------------  --------------  --------------  --------------  --------------  --------------  --------------  --------------  
1               0:00:00.000     0:04:42.982     0 kbps          0 kbps          00:00:00.000    0 kbps          00:00:00.000    0 kbps          00:00:00.000    0 bytes         0 bytes         00:00:00.000    

STREAM DIAGNOSTICS:

File            PID             Type            Codec           Language                Seconds                 Bitrate                 Bytes           Packets         
----            ---             ----            -----           --------                --------------          --------------          -------------   -----           
00017.M2TS      4113 (0x1011)   0x1B            AVC                                     0,601                   0                       0               0               
00017.M2TS      4352 (0x1100)   0x80            LPCM            und (Undetermined)      0,601                   0                       0               0               


<–– END FORUMS PASTE ––>
QUICK SUMMARY:
Disc Title: Deep Purple 2017 - From Here To Infinite
Disc Size: 45 305 795 447 bytes
Protection: AACS
BD-Java: Yes
Playlist: 00017.MPLS
Size: 0 bytes
Length: 0:04:42.982
Total Bitrate: 0,00 Mbps
Video: MPEG-4 AVC Video / 0 kbps / 1080i / 29,970 fps / 16:9 / High Profile 4.1
Audio: Undetermined / LPCM Audio / 2.0 / 48 kHz / 1536 kbps / 16-bit
********************
PLAYLIST: 01045.MPLS
********************
<–- BEGIN FORUMS PASTE –->

                                                                                                                Total   Video                                             
Title                                                           Codec   Length  Movie Size      Disc Size       Bitrate Bitrate Main Audio Track                          Secondary Audio Track
-----                                                           ------  ------- --------------  --------------  ------- ------- ------------------                        ---------------------
01045.MPLS                                                      AVC     0:04:42 0               45 305 795 447  0,00    0,00    LPCM 2.0 1536Kbps (48kHz/16-bit)          



DISC INFO:

Disc Title:     Deep Purple 2017 - From Here To Infinite
Disc Size:      45 305 795 447 bytes
Protection:     AACS
BD-Java:        Yes
BDInfo:         0.5.8

PLAYLIST REPORT:

Name:                   01045.MPLS
Length:                 0:04:42.982 (h:m:s.ms)
Size:                   0 bytes
Total Bitrate:          0,00 Mbps

VIDEO:

Codec                   Bitrate             Description     
-----                   -------             -----------     
MPEG-4 AVC Video        0 kbps              1080i / 29,970 fps / 16:9 / High Profile 4.1

AUDIO:

Codec                           Language        Bitrate         Description     
-----                           --------        -------         -----------     
LPCM Audio                      Undetermined    1536 kbps       2.0 / 48 kHz / 1536 kbps / 16-bit

FILES:

Name            Time In         Length          Size            Total Bitrate   
----            -------         ------          ----            -------------   
00017.M2TS      0:00:00.000     0:04:42.982     0               0               

CHAPTERS:

Number          Time In         Length          Avg Video Rate  Max 1-Sec Rate  Max 1-Sec Time  Max 5-Sec Rate  Max 5-Sec Time  Max 10Sec Rate  Max 10Sec Time  Avg Frame Size  Max Frame Size  Max Frame Time  
------          -------         ------          --------------  --------------  --------------  --------------  --------------  --------------  --------------  --------------  --------------  --------------  
1               0:00:00.000     0:04:42.982     0 kbps          0 kbps          00:00:00.000    0 kbps          00:00:00.000    0 kbps          00:00:00.000    0 bytes         0 bytes         00:00:00.000    

STREAM DIAGNOSTICS:

File            PID             Type            Codec           Language                Seconds                 Bitrate                 Bytes           Packets         
----            ---             ----            -----           --------                --------------          --------------          -------------   -----           
00017.M2TS      4113 (0x1011)   0x1B            AVC                                     0,601                   0                       0               0               
00017.M2TS      4352 (0x1100)   0x80            LPCM            und (Undetermined)      0,601                   0                       0               0               


<–– END FORUMS PASTE ––>
QUICK SUMMARY:
Disc Title: Deep Purple 2017 - From Here To Infinite
Disc Size: 45 305 795 447 bytes
Protection: AACS
BD-Java: Yes
Playlist: 01045.MPLS
Size: 0 bytes
Length: 0:04:42.982
Total Bitrate: 0,00 Mbps
Video: MPEG-4 AVC Video / 0 kbps / 1080i / 29,970 fps / 16:9 / High Profile 4.1
Audio: Undetermined / LPCM Audio / 2.0 / 48 kHz / 1536 kbps / 16-bit
********************
PLAYLIST: 00006.MPLS
********************
<–- BEGIN FORUMS PASTE –->

                                                                                                                Total   Video                                             
Title                                                           Codec   Length  Movie Size      Disc Size       Bitrate Bitrate Main Audio Track                          Secondary Audio Track
-----                                                           ------  ------- --------------  --------------  ------- ------- ------------------                        ---------------------
00006.MPLS                                                      AVC     0:04:31 0               45 305 795 447  0,00    0,00    LPCM 2.0 2304Kbps (48kHz/24-bit)          



DISC INFO:

Disc Title:     Deep Purple 2017 - From Here To Infinite
Disc Size:      45 305 795 447 bytes
Protection:     AACS
BD-Java:        Yes
BDInfo:         0.5.8

PLAYLIST REPORT:

Name:                   00006.MPLS
Length:                 0:04:31.671 (h:m:s.ms)
Size:                   0 bytes
Total Bitrate:          0,00 Mbps

VIDEO:

Codec                   Bitrate             Description     
-----                   -------             -----------     
MPEG-4 AVC Video        0 kbps              1080i / 29,970 fps / 16:9 / High Profile 4.1

AUDIO:

Codec                           Language        Bitrate         Description     
-----                           --------        -------         -----------     
LPCM Audio                      Undetermined    2304 kbps       2.0 / 48 kHz / 2304 kbps / 24-bit

FILES:

Name            Time In         Length          Size            Total Bitrate   
----            -------         ------          ----            -------------   
00006.M2TS      0:00:00.000     0:04:31.671     0               0               

CHAPTERS:

Number          Time In         Length          Avg Video Rate  Max 1-Sec Rate  Max 1-Sec Time  Max 5-Sec Rate  Max 5-Sec Time  Max 10Sec Rate  Max 10Sec Time  Avg Frame Size  Max Frame Size  Max Frame Time  
------          -------         ------          --------------  --------------  --------------  --------------  --------------  --------------  --------------  --------------  --------------  --------------  
1               0:00:00.000     0:04:31.671     0 kbps          0 kbps          00:00:00.000    0 kbps          00:00:00.000    0 kbps          00:00:00.000    0 bytes         0 bytes         00:00:00.000    

STREAM DIAGNOSTICS:

File            PID             Type            Codec           Language                Seconds                 Bitrate                 Bytes           Packets         
----            ---             ----            -----           --------                --------------          --------------          -------------   -----           
00006.M2TS      4113 (0x1011)   0x1B            AVC                                     0,601                   0                       0               0               
00006.M2TS      4352 (0x1100)   0x80            LPCM            und (Undetermined)      0,601                   0                       0               0               


<–– END FORUMS PASTE ––>
QUICK SUMMARY:
Disc Title: Deep Purple 2017 - From Here To Infinite
Disc Size: 45 305 795 447 bytes
Protection: AACS
BD-Java: Yes
Playlist: 00006.MPLS
Size: 0 bytes
Length: 0:04:31.671
Total Bitrate: 0,00 Mbps
Video: MPEG-4 AVC Video / 0 kbps / 1080i / 29,970 fps / 16:9 / High Profile 4.1
Audio: Undetermined / LPCM Audio / 2.0 / 48 kHz / 2304 kbps / 24-bit
********************
PLAYLIST: 01021.MPLS
********************
<–- BEGIN FORUMS PASTE –->

                                                                                                                Total   Video                                             
Title                                                           Codec   Length  Movie Size      Disc Size       Bitrate Bitrate Main Audio Track                          Secondary Audio Track
-----                                                           ------  ------- --------------  --------------  ------- ------- ------------------                        ---------------------
01021.MPLS                                                      AVC     0:04:31 0               45 305 795 447  0,00    0,00    LPCM 2.0 2304Kbps (48kHz/24-bit)          



DISC INFO:

Disc Title:     Deep Purple 2017 - From Here To Infinite
Disc Size:      45 305 795 447 bytes
Protection:     AACS
BD-Java:        Yes
BDInfo:         0.5.8

PLAYLIST REPORT:

Name:                   01021.MPLS
Length:                 0:04:31.671 (h:m:s.ms)
Size:                   0 bytes
Total Bitrate:          0,00 Mbps

VIDEO:

Codec                   Bitrate             Description     
-----                   -------             -----------     
MPEG-4 AVC Video        0 kbps              1080i / 29,970 fps / 16:9 / High Profile 4.1

AUDIO:

Codec                           Language        Bitrate         Description     
-----                           --------        -------         -----------     
LPCM Audio                      Undetermined    2304 kbps       2.0 / 48 kHz / 2304 kbps / 24-bit

FILES:

Name            Time In         Length          Size            Total Bitrate   
----            -------         ------          ----            -------------   
00006.M2TS      0:00:00.000     0:04:31.671     0               0               

CHAPTERS:

Number          Time In         Length          Avg Video Rate  Max 1-Sec Rate  Max 1-Sec Time  Max 5-Sec Rate  Max 5-Sec Time  Max 10Sec Rate  Max 10Sec Time  Avg Frame Size  Max Frame Size  Max Frame Time  
------          -------         ------          --------------  --------------  --------------  --------------  --------------  --------------  --------------  --------------  --------------  --------------  
1               0:00:00.000     0:04:31.671     0 kbps          0 kbps          00:00:00.000    0 kbps          00:00:00.000    0 kbps          00:00:00.000    0 bytes         0 bytes         00:00:00.000    

STREAM DIAGNOSTICS:

File            PID             Type            Codec           Language                Seconds                 Bitrate                 Bytes           Packets         
----            ---             ----            -----           --------                --------------          --------------          -------------   -----           
00006.M2TS      4113 (0x1011)   0x1B            AVC                                     0,601                   0                       0               0               
00006.M2TS      4352 (0x1100)   0x80            LPCM            und (Undetermined)      0,601                   0                       0               0               


<–– END FORUMS PASTE ––>
QUICK SUMMARY:
Disc Title: Deep Purple 2017 - From Here To Infinite
Disc Size: 45 305 795 447 bytes
Protection: AACS
BD-Java: Yes
Playlist: 01021.MPLS
Size: 0 bytes
Length: 0:04:31.671
Total Bitrate: 0,00 Mbps
Video: MPEG-4 AVC Video / 0 kbps / 1080i / 29,970 fps / 16:9 / High Profile 4.1
Audio: Undetermined / LPCM Audio / 2.0 / 48 kHz / 2304 kbps / 24-bit
********************
PLAYLIST: 00010.MPLS
********************
<–- BEGIN FORUMS PASTE –->

                                                                                                                Total   Video                                             
Title                                                           Codec   Length  Movie Size      Disc Size       Bitrate Bitrate Main Audio Track                          Secondary Audio Track
-----                                                           ------  ------- --------------  --------------  ------- ------- ------------------                        ---------------------
00010.MPLS                                                      AVC     0:03:58 0               45 305 795 447  0,00    0,00    LPCM 2.0 1536Kbps (48kHz/16-bit)          



DISC INFO:

Disc Title:     Deep Purple 2017 - From Here To Infinite
Disc Size:      45 305 795 447 bytes
Protection:     AACS
BD-Java:        Yes
BDInfo:         0.5.8

PLAYLIST REPORT:

Name:                   00010.MPLS
Length:                 0:03:58.438 (h:m:s.ms)
Size:                   0 bytes
Total Bitrate:          0,00 Mbps

VIDEO:

Codec                   Bitrate             Description     
-----                   -------             -----------     
MPEG-4 AVC Video        0 kbps              1080i / 29,970 fps / 16:9 / High Profile 4.1

AUDIO:

Codec                           Language        Bitrate         Description     
-----                           --------        -------         -----------     
LPCM Audio                      Undetermined    1536 kbps       2.0 / 48 kHz / 1536 kbps / 16-bit

FILES:

Name            Time In         Length          Size            Total Bitrate   
----            -------         ------          ----            -------------   
00010.M2TS      0:00:00.000     0:03:58.438     0               0               

CHAPTERS:

Number          Time In         Length          Avg Video Rate  Max 1-Sec Rate  Max 1-Sec Time  Max 5-Sec Rate  Max 5-Sec Time  Max 10Sec Rate  Max 10Sec Time  Avg Frame Size  Max Frame Size  Max Frame Time  
------          -------         ------          --------------  --------------  --------------  --------------  --------------  --------------  --------------  --------------  --------------  --------------  
1               0:00:00.000     0:03:58.438     0 kbps          0 kbps          00:00:00.000    0 kbps          00:00:00.000    0 kbps          00:00:00.000    0 bytes         0 bytes         00:00:00.000    

STREAM DIAGNOSTICS:

File            PID             Type            Codec           Language                Seconds                 Bitrate                 Bytes           Packets         
----            ---             ----            -----           --------                --------------          --------------          -------------   -----           
00010.M2TS      4113 (0x1011)   0x1B            AVC                                     0,601                   0                       0               0               
00010.M2TS      4352 (0x1100)   0x80            LPCM            und (Undetermined)      0,601                   0                       0               0               


<–– END FORUMS PASTE ––>
QUICK SUMMARY:
Disc Title: Deep Purple 2017 - From Here To Infinite
Disc Size: 45 305 795 447 bytes
Protection: AACS
BD-Java: Yes
Playlist: 00010.MPLS
Size: 0 bytes
Length: 0:03:58.438
Total Bitrate: 0,00 Mbps
Video: MPEG-4 AVC Video / 0 kbps / 1080i / 29,970 fps / 16:9 / High Profile 4.1
Audio: Undetermined / LPCM Audio / 2.0 / 48 kHz / 1536 kbps / 16-bit
********************
PLAYLIST: 01032.MPLS
********************
<–- BEGIN FORUMS PASTE –->

                                                                                                                Total   Video                                             
Title                                                           Codec   Length  Movie Size      Disc Size       Bitrate Bitrate Main Audio Track                          Secondary Audio Track
-----                                                           ------  ------- --------------  --------------  ------- ------- ------------------                        ---------------------
01032.MPLS                                                      AVC     0:03:58 0               45 305 795 447  0,00    0,00    LPCM 2.0 1536Kbps (48kHz/16-bit)          



DISC INFO:

Disc Title:     Deep Purple 2017 - From Here To Infinite
Disc Size:      45 305 795 447 bytes
Protection:     AACS
BD-Java:        Yes
BDInfo:         0.5.8

PLAYLIST REPORT:

Name:                   01032.MPLS
Length:                 0:03:58.438 (h:m:s.ms)
Size:                   0 bytes
Total Bitrate:          0,00 Mbps

VIDEO:

Codec                   Bitrate             Description     
-----                   -------             -----------     
MPEG-4 AVC Video        0 kbps              1080i / 29,970 fps / 16:9 / High Profile 4.1

AUDIO:

Codec                           Language        Bitrate         Description     
-----                           --------        -------         -----------     
LPCM Audio                      Undetermined    1536 kbps       2.0 / 48 kHz / 1536 kbps / 16-bit

FILES:

Name            Time In         Length          Size            Total Bitrate   
----            -------         ------          ----            -------------   
00010.M2TS      0:00:00.000     0:03:58.438     0               0               

CHAPTERS:

Number          Time In         Length          Avg Video Rate  Max 1-Sec Rate  Max 1-Sec Time  Max 5-Sec Rate  Max 5-Sec Time  Max 10Sec Rate  Max 10Sec Time  Avg Frame Size  Max Frame Size  Max Frame Time  
------          -------         ------          --------------  --------------  --------------  --------------  --------------  --------------  --------------  --------------  --------------  --------------  
1               0:00:00.000     0:03:58.438     0 kbps          0 kbps          00:00:00.000    0 kbps          00:00:00.000    0 kbps          00:00:00.000    0 bytes         0 bytes         00:00:00.000    

STREAM DIAGNOSTICS:

File            PID             Type            Codec           Language                Seconds                 Bitrate                 Bytes           Packets         
----            ---             ----            -----           --------                --------------          --------------          -------------   -----           
00010.M2TS      4113 (0x1011)   0x1B            AVC                                     0,601                   0                       0               0               
00010.M2TS      4352 (0x1100)   0x80            LPCM            und (Undetermined)      0,601                   0                       0               0               


<–– END FORUMS PASTE ––>
QUICK SUMMARY:
Disc Title: Deep Purple 2017 - From Here To Infinite
Disc Size: 45 305 795 447 bytes
Protection: AACS
BD-Java: Yes
Playlist: 01032.MPLS
Size: 0 bytes
Length: 0:03:58.438
Total Bitrate: 0,00 Mbps
Video: MPEG-4 AVC Video / 0 kbps / 1080i / 29,970 fps / 16:9 / High Profile 4.1
Audio: Undetermined / LPCM Audio / 2.0 / 48 kHz / 1536 kbps / 16-bit
********************
PLAYLIST: 00001.MPLS
********************
<–- BEGIN FORUMS PASTE –->

                                                                                                                Total   Video                                             
Title                                                           Codec   Length  Movie Size      Disc Size       Bitrate Bitrate Main Audio Track                          Secondary Audio Track
-----                                                           ------  ------- --------------  --------------  ------- ------- ------------------                        ---------------------
00001.MPLS                                                      AVC     0:00:46 0               45 305 795 447  0,00    0,00    LPCM 2.0 1536Kbps (48kHz/16-bit)          



DISC INFO:

Disc Title:     Deep Purple 2017 - From Here To Infinite
Disc Size:      45 305 795 447 bytes
Protection:     AACS
BD-Java:        Yes
BDInfo:         0.5.8

PLAYLIST REPORT:

Name:                   00001.MPLS
Length:                 0:00:46.713 (h:m:s.ms)
Size:                   0 bytes
Total Bitrate:          0,00 Mbps

VIDEO:

Codec                   Bitrate             Description     
-----                   -------             -----------     
MPEG-4 AVC Video        0 kbps              1080i / 29,970 fps / 16:9 / High Profile 4.1

AUDIO:

Codec                           Language        Bitrate         Description     
-----                           --------        -------         -----------     
LPCM Audio                      Undetermined    1536 kbps       2.0 / 48 kHz / 1536 kbps / 16-bit

FILES:

Name            Time In         Length          Size            Total Bitrate   
----            -------         ------          ----            -------------   
00001.M2TS      0:00:00.000     0:00:46.713     0               0               

CHAPTERS:

Number          Time In         Length          Avg Video Rate  Max 1-Sec Rate  Max 1-Sec Time  Max 5-Sec Rate  Max 5-Sec Time  Max 10Sec Rate  Max 10Sec Time  Avg Frame Size  Max Frame Size  Max Frame Time  
------          -------         ------          --------------  --------------  --------------  --------------  --------------  --------------  --------------  --------------  --------------  --------------  
1               0:00:00.000     0:00:46.713     0 kbps          0 kbps          00:00:00.000    0 kbps          00:00:00.000    0 kbps          00:00:00.000    0 bytes         0 bytes         00:00:00.000    

STREAM DIAGNOSTICS:

File            PID             Type            Codec           Language                Seconds                 Bitrate                 Bytes           Packets         
----            ---             ----            -----           --------                --------------          --------------          -------------   -----           
00001.M2TS      4113 (0x1011)   0x1B            AVC                                     0,634                   0                       0               0               
00001.M2TS      4352 (0x1100)   0x80            LPCM            und (Undetermined)      0,634                   0                       0               0               


<–– END FORUMS PASTE ––>
QUICK SUMMARY:
Disc Title: Deep Purple 2017 - From Here To Infinite
Disc Size: 45 305 795 447 bytes
Protection: AACS
BD-Java: Yes
Playlist: 00001.MPLS
Size: 0 bytes
Length: 0:00:46.713
Total Bitrate: 0,00 Mbps
Video: MPEG-4 AVC Video / 0 kbps / 1080i / 29,970 fps / 16:9 / High Profile 4.1
Audio: Undetermined / LPCM Audio / 2.0 / 48 kHz / 1536 kbps / 16-bit
********************
PLAYLIST: 00002.MPLS
********************
<–- BEGIN FORUMS PASTE –->

                                                                                                                Total   Video                                             
Title                                                           Codec   Length  Movie Size      Disc Size       Bitrate Bitrate Main Audio Track                          Secondary Audio Track
-----                                                           ------  ------- --------------  --------------  ------- ------- ------------------                        ---------------------
00002.MPLS                                                      AVC     0:00:45 0               45 305 795 447  0,00    0,00    LPCM 2.0 1536Kbps (48kHz/16-bit)          



DISC INFO:

Disc Title:     Deep Purple 2017 - From Here To Infinite
Disc Size:      45 305 795 447 bytes
Protection:     AACS
BD-Java:        Yes
BDInfo:         0.5.8

PLAYLIST REPORT:

Name:                   00002.MPLS
Length:                 0:00:45.712 (h:m:s.ms)
Size:                   0 bytes
Total Bitrate:          0,00 Mbps

VIDEO:

Codec                   Bitrate             Description     
-----                   -------             -----------     
MPEG-4 AVC Video        0 kbps              1080i / 29,970 fps / 16:9 / High Profile 4.1

AUDIO:

Codec                           Language        Bitrate         Description     
-----                           --------        -------         -----------     
LPCM Audio                      Undetermined    1536 kbps       2.0 / 48 kHz / 1536 kbps / 16-bit

FILES:

Name            Time In         Length          Size            Total Bitrate   
----            -------         ------          ----            -------------   
00002.M2TS      0:00:00.000     0:00:45.712     0               0               

CHAPTERS:

Number          Time In         Length          Avg Video Rate  Max 1-Sec Rate  Max 1-Sec Time  Max 5-Sec Rate  Max 5-Sec Time  Max 10Sec Rate  Max 10Sec Time  Avg Frame Size  Max Frame Size  Max Frame Time  
------          -------         ------          --------------  --------------  --------------  --------------  --------------  --------------  --------------  --------------  --------------  --------------  
1               0:00:00.000     0:00:45.712     0 kbps          0 kbps          00:00:00.000    0 kbps          00:00:00.000    0 kbps          00:00:00.000    0 bytes         0 bytes         00:00:00.000    

STREAM DIAGNOSTICS:

File            PID             Type            Codec           Language                Seconds                 Bitrate                 Bytes           Packets         
----            ---             ----            -----           --------                --------------          --------------          -------------   -----           
00002.M2TS      4113 (0x1011)   0x1B            AVC                                     0,601                   0                       0               0               
00002.M2TS      4352 (0x1100)   0x80            LPCM            und (Undetermined)      0,601                   0                       0               0               


<–– END FORUMS PASTE ––>
QUICK SUMMARY:
Disc Title: Deep Purple 2017 - From Here To Infinite
Disc Size: 45 305 795 447 bytes
Protection: AACS
BD-Java: Yes
Playlist: 00002.MPLS
Size: 0 bytes
Length: 0:00:45.712
Total Bitrate: 0,00 Mbps
Video: MPEG-4 AVC Video / 0 kbps / 1080i / 29,970 fps / 16:9 / High Profile 4.1
Audio: Undetermined / LPCM Audio / 2.0 / 48 kHz / 1536 kbps / 16-bit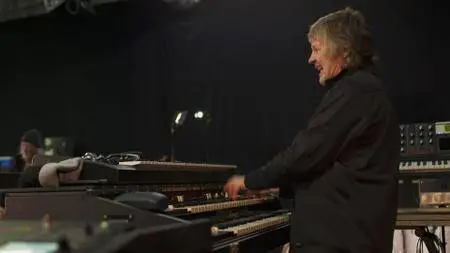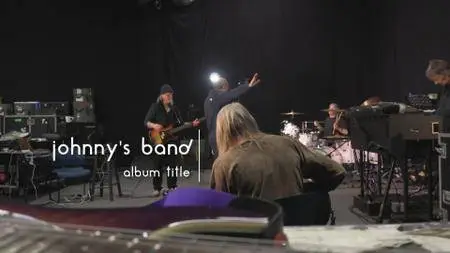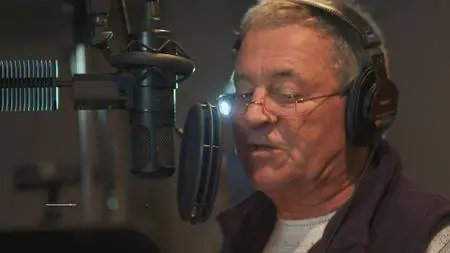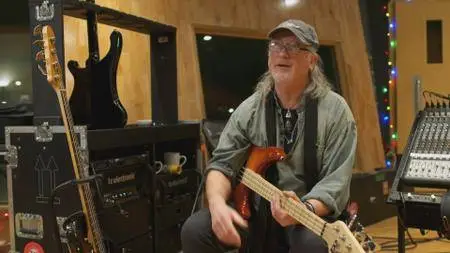 All thanks go to the original releaser
Deep Purple
in my Blog
Download Deep Purple - From Here to InFinite (2017):
0