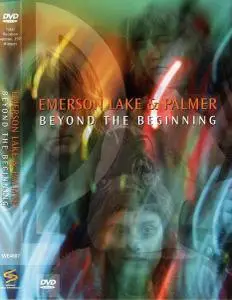 Emerson Lake & Palmer - Beyond The Beginning [Recorded 1970-1997, 2DVD] (2005)
DVD9 | Video: MPEG 2, 720x576 (4:3), 25.00 fps | Audio: AC3, 48.0 KHz, 2 ch, 192 Kbps | 14,56 GB | Covers - 17 MB
Genre: Progressive Rock | RAR 3% Rec. | Label: Sanctuary (SVE4007)
Between 1970 and 1978 Emerson Lake & Palmer were one of the most exciting rock bands on the planet and this stunning 2-disc set pulls together their greatest moments.
Featuring performances from every stage of their career, including 44 minutes of ELP headlining the massive California Jam Festival in 1974 on Disc 2 which also showcases the much sought afer footage of the famous spinning piano sequence. The DVD also contains Beyond The Beginning, an hour-long documentary, which tells the story of this remarkable band with tetreshing honesty and candour.
For most of the decade, this dynamic trio pushed back the boundaries of what was possible in rock. Ambitious musical projects, massive, over the top stage shows and an insatiable desire to try bigger and better things meant that it could not last, but for several years, this was 70s rock at its very best.
DVD 1 Tracklist:
01. Take A Pebble
02. Knife Edge
03. Rondo / Pictures At An Exhibition
04. Rondo
05. Tarkus - Eruption
06. Hoedown
07. Tank
08. Lucky Man
09. Karn Evil 9, 3rd Impression
10. Toccata
11. I Believe In Father Christmas
12. Honky Tonk Train Blues
13. Fanfare For The Common Man
14. Pirates
15. Tiger In The Spotlight
16. Watching Over You
17. Tarkus
18. Touch And Go
Total time:
01:36:06
+ Before The Beginning:
01. The Crazy World of Arthur Brown - Fire (02:45)
02. The Nice - America (04:31)
03. King Crimson - 21st Century Schizoid Man (Edit) (01:25)
+ Bonus Footage:
01. ELP in Rehearsal 1973 (16:03)
02. The Story of the Covers (05:48)
03. ELP at Brands Hatch 1973 (08:16)
04. Interview with Bob Moog (11:12)
DVD 2 Tracklist:
California Jam 1974:
01. Toccata
02. Still You Turn Me On
03. Lucky Man
04. Piano improvisations
05. Take A Pebble
06. Karn Evil 9, 1st impression part 2
07. Karn Evil 9, 3rd impression
08. Spinning Piano
09. Great Gates of Kiev
Total time:
43:57
+ Beyond the Beginning (Documentary) (01:00:00)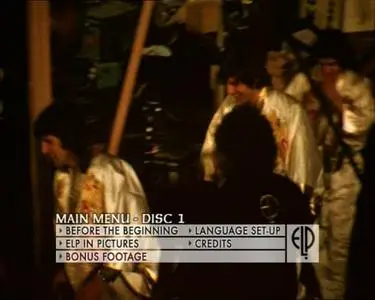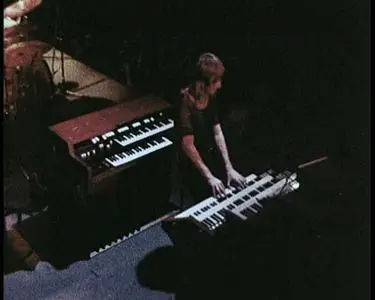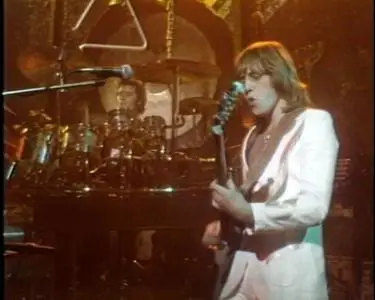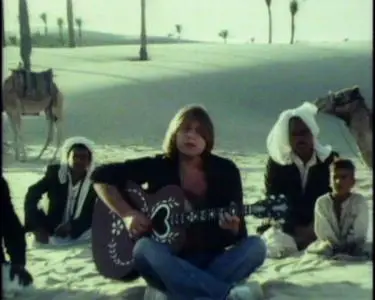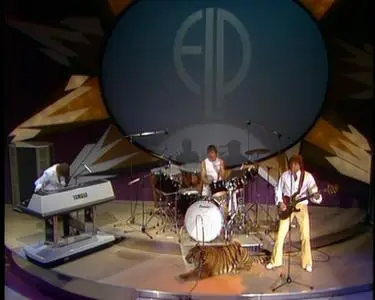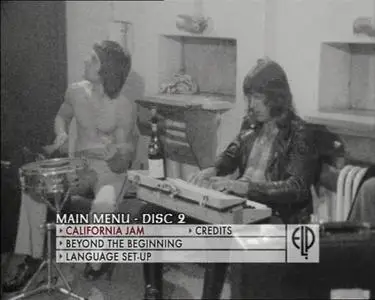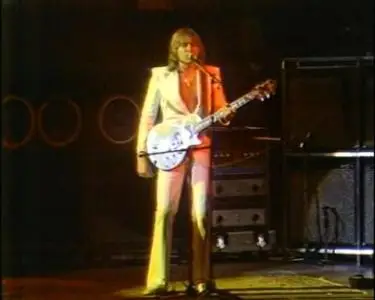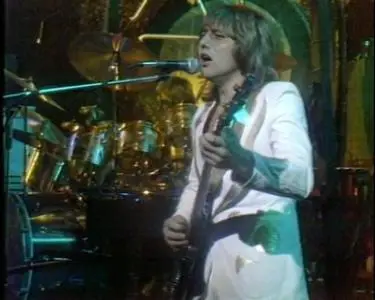 See also:
Emerson, Lake & Palmer - Trilogy (1972) [MFSL, 1995]
Emerson, Lake & Palmer - T...rson, Lake & Palmer (1994)
Emerson, Lake & Powell - Emerson, Lake & Powell (1986)
Keith Emerson & Greg Lake - Live From Manticore Hall (2014)