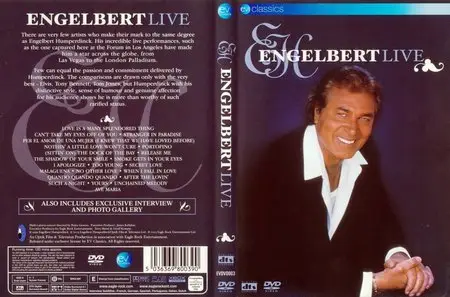 Engelbert Humperdinck - Engelbert Live (2003)
DVD9 | Video: PAL 720x576 (4:3) | Audio: DTS 5.1, DD 5.1, PCM 2.0 | 7.2 Gb | Scans | Time: 01:42:18
Eagle Rock Ent. | EVDVD003
Pop, Vocal
Engelbert Humperdinck is a legendary live performer, captured here taking to the Las Vegas stage. Performing a variety of his best-loved songs, the smooth easy listening balladeer works his way through songs including "Love Is A Many Splendored Thing," "Stranger In Paradise," "I Apologize," "Release Me," and many more.
There are very few artists who make their mark to the same degree as Engelbert Humperdinck. His incredible live performances, such as the one captured here at the Forum in Los Angeles have made him a star across the globe, from Las Vegas to the London Palladium.
Few can equal the passion and commitment delivered by Humperdinck. The comparisons are drawn only with the very best - Elvis, Tony Bennett, Tom Jones, but Humperdinck with his distinctive style, sense of humor and genuine affection for his audience shows he is more than worthy of such rarified status.

Track Listing
01. Love Is A Many Splendored Thing
02. Can't Take My Eyes Off Of You
03. Stranger In Paradise
04. Per El Amor De Una Mujer (I Knew That We Have Loved Before)
05. Nothin' A Little Love Won't Cure
06. Portofino
07. (Sittin' On) The Dock Of The Bay
08. Release Me
09. The Shadow Of Your Smile
10. Smoke Gets In Your Eyes
11. I Apologize
12. Too Young
13. Secret Love
14. Malaguena
15. No Other Love
16. When I Fall In Love
17. Quando Quando Quando
18. After The Lovin'
19. Such A Night
20. Yours
21. Unchained Melody
22. Ave Maria
Bonus Material
ALSO INCLUDES EXCLUSIVE INTERVIEW AND PHOTO GALLERY
Interview Subtitles
: Deautch, Espanol, Francais, Italiano, Nederlands, Portugues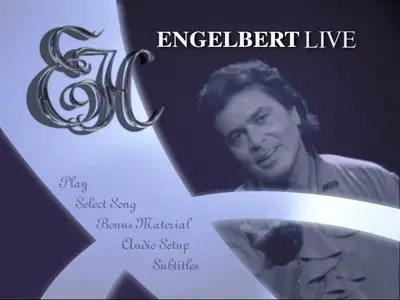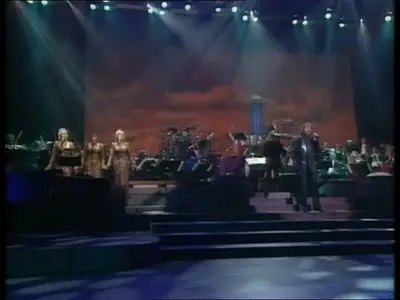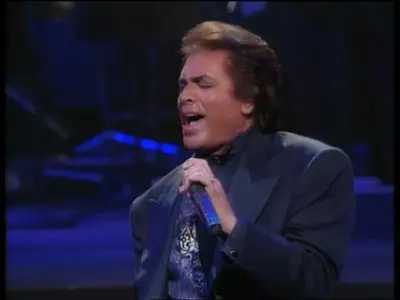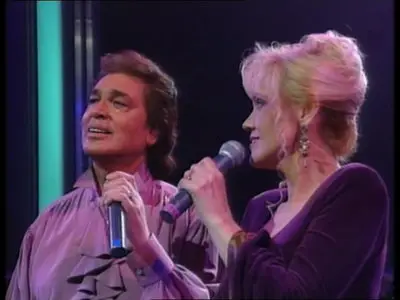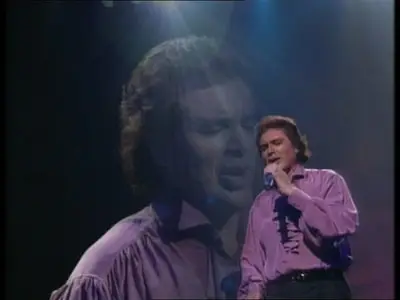 Size: 7.06 Gb ( 7 405 020,00 KBytes ) - DVD-9
Enabled regions: 1, 2, 3, 4, 5, 6, 7, 8

VTS_01 :
Play Length: 01:42:18
Video: PAL 4:3 (720x576) VBR
Audio:
English (Dolby AC3, 2 ch)
English (Dolby AC3, 6 ch)
English (DTS, 6 ch)

VTS_02 :
Play Length: 00:30:37
Video: PAL 4:3 (720x576) VBR
Audio:
English (Dolby AC3, 2 ch)
Subtitles:
Deutsch
Espanol
Francais
Italiano
Nederlands
Portugues

VTS_03 :
Play Length: 00:00:09
Video: PAL 4:3 (720x576) VBR
Audio:
English (Dolby AC3, 2 ch)
Many thanks to the original uploader: sizemoor