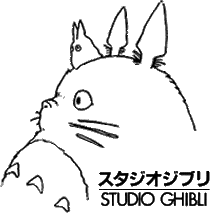 Image Albums & OSTs for Studio Ghibli's films (1983 - 2004) by Joe Hisaishi
Image album & Soundtrack | MP3 128 kbps | 16 CDs | 698 Mb | Language: Japanese

~*~
For your information, an contains a collection of image songs/music, which were created based on the themes inspired by "images" from the film's storyboard. They were composed the film was complete. Some of the pieces are eventually used in the film. An (short for Original Soundtrack) contains the actual music used in the film.
Part 1/4 | Part 2/4 | Part 3/4
~*~
Sen to Chihiro no Kamikakushi (2001)
(Spirited Away)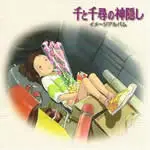 1. Ano hi no Kawa he [To the River of that Day] (Sung by Uumi) | 3:54
2. Yoru ga Kuru [The Night is Coming] | 4:25
3. Kamigami-sama [Gods] (Lyrics by Hayao Miyazaki; Sung by Shizuru Ootaka) | 3:55
4. Yuya (Lyrics by Hayao Miyazaki; Sung by Tsunehiko Kamijo) | 3:56
5. Fusigi no Kuni no Jyuunin [People in the Wonderland] | 3:20
6. Samishii, Samishii [I'm Lonely, Lonely] (Lyrics by Hayao Miyazaki; Sung by Monsieur Kamayatsu) | 3:41
7. Solitude | 3:49
8. Umi [Sea] | 3:22
9. Shiroi Ryu [White Dragon] (Lyrics by Hayao Miyazaki; Sung by RIKKI) | 3:33
10. Chihiro no Warutsu [Waltz of Chihiro] | 3:20

1. Ano Natsu he [One Summer Day] | 3:09
2. Toorimichi [A Road to Somewhere] | 2:07
3. Dare mo Inai Ryouriten [The Empty Restaurant] | 3:15
4. Yoru Kitaru [Nighttime Coming] | 2:00
5. Ryuu no Shounen [Dragon Boy] | 2:12
6. Boiraa Mushi [Sootballs] | 2:33
7. Kamisama-tachi [Procession Of The Gods] | 3:00
8. YUBABA | 3:30
9. Yuya no Asa [Bathhouse Morning] | 2:02
10. Ano Hi no Kawa [Day Of The River] | 3:13
11. Shigoto wa Tsuraize [It's Hard Work] | 2:26
12. Okusaregami [The Stink God] | 4:01
13. Sen no Yuuki [Sen's Courage] | 2:45
14. Sokonashi Ana [The Bottomless Pit] | 1:18
15. Kaonashi [Faceless] | 3:47
16. 6 Banme no Eki [Sixth Station] | 3:38
17. Yu-Baaba Kyouran [YUBABA's Panic] | 1:38
18. Numa no Soko no Ie [The House At Swamp Bottom] | 1:29
19. Futatabi [Reprise] | 4:53
20. Kaeru Hi [The Return] | 3:20
21. Itsumo Nando demo [Always with Me] (Theme Song, lyrics by KAKU Wakako, music and Vocal by KIMURA Yumi) | 3:35
~*~
Hauru no Ugoku Shiro (2004)
(Howl's Moving Castle)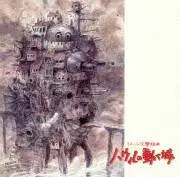 1. Mysterious World | 5:04
2. Ugoku Shiro no Mahoutsukai [The Wizard of the Moving Castle] | 5:56
3. Sophie no Ashita [Sophie's Tomorrow] | 5:10
4. Boy | 3:43
5. Ugoku Shiro [Moving Castle] | 3:56
6. War War War | 4:47
7. Mahoutsukai no Waltz [Wizard's Waltz] | 5:39
8. Secret Garden | 3:24
9. Akatsuki no Yuuwaku [The Allure of Dawn] | 5:15
10. Cave of Mind | 5:48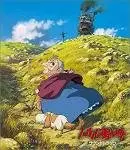 1. Opening: Jinsei no Merry-go-round [Opening: The Merry-go-round of Life] | 2:34
2. Youki na Keikihei [The Courageous Cavalry] | 0:51
3. Kuuchuu Sanpo [Stroll Through the Sky] | 2:15
4. Tokimeki [Heart Aflutter] | 0:20
5. Arechi no Majo [The Witch of the Waste] | 0:59
6. Sasurai no Sophie [Wandering Sophie] | 4:20
7. Mahou no Tobira [The Magical Door] | 5:27
8. Kienai Noroi [The Indelible Curse] | 0:45
9. Oosouji [Spring Cleaning] | 1:22
10. Hoshi no Umi he [To the Lake of Stars] | 4:13
11. Shizuka na Omoi [Quiet Feelings] | 0:28
12. Ame no Naka de [In the Rain] | 1:28
13. Kyoei to Yuujou [Vanity and Friendship] | 3:58
14. 90-sai no Shoujo [A 90 Year Old Young Girl] | 1:01
15. Sulliman no Mahoujin: Shiro he no Kikan [Sulliman's Magic Square: Return to the Castle] | 5:23
16. Himitsu no Doukutsu [The Secret Cave] | 2:34
17. Hikkoshi [Moving] | 3:05
18. Hanazono [The Flower Garden] | 2:58
19. Hashire! [Run!] | 0:57
20. Koi da ne [Now That's Love] | 1:12
21. Family | 1:24
22. Senka no Koi [Love of War] | 2:56
23. Dasshutsu [Escape] | 1:33
24. Sophie no Shiro [Sophie's Castle] | 2:39
25. Hoshi wo Nonda Shounen [The Boy Who Drank Stars] | 7:30
26. Ending: Sekai no Yakusoku: Jinsei no Merry-go-round [Ending: The Promise of the World: The Merry-go-round of Life] | 6:51