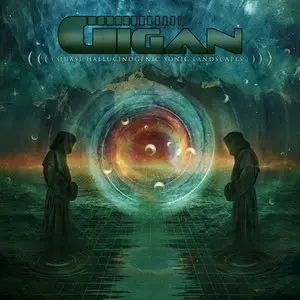 Gigan - Quasi-Hallucinogenic Sonic Landscapes (2011)
Mp3 | 320 Kbps | 104 MB | U.S.A.
Death Metal/Grindcore
Gigan has been challenging the mortal laws of extreme music and creativity since early 2006. Forged around the simple notion that the imagination should be art's only limit, Gigan's style of creative delivery has simultaneously invoked reactions of amazement, disbelief, shock, awe and ultimately, respect. with this follow up the band is certainly proving their place at the top of today's technical Death Metal crop. If you're thinking about Gorguts and their classic Obscura album right now, we salute you, because you're on the right track.
Track List:
1. Mountains Perched Like Beasts Awaiting the Attack
2. Suspended in Cubes of Torment
3. The Raven and the Crow
4. In the Tentacled Grasp of a Buried Behemoth
5. Transmogrification into Bio-Luminoid
6. Skeletons of Steel, Timber and Blackened Granite
7. Vespelmadeen Terror
8. Fathomless Echoes of Eternity's Imagination
Total playing time 45:41