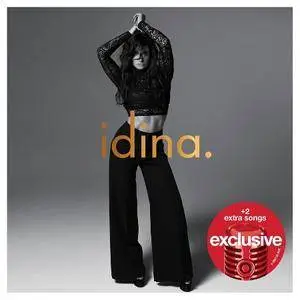 Idina Menzel - Idina. (Deluxe Edition) (2016)
Pop, Broadway | MP3 320 kbps | 51:27 | ~118 Mb
Label: Warner Bros. | Tracks: 14 | Rls.date: 2016
The album, IDINA, is about her: an aspirational & authentic album about Idina's life. The music is a reflection of her story, lyrically about love & relationships as well as being on your own & making your own path. It's a very empowering body of work, produced by Eric Rosse (Tori Amos, Sara Bareilles, Maroon 5) & plus collaborations with Greg Wells (Adele, Pink). Idina's last album "Holiday Wishes" was released in October. On this album her track with Michael Buble titled "Baby It's Cold Outside". Idina is an established singer and performer with a Tony and Oscar under her belt. She is known for her performances on Broadway in Rent, Wicked and more, as well as being the voice of Elsa in Disney's Frozen. The infamous track "Let it Go" from Frozen is TRIPLE PLATINUM in Canada. The new album is a departure from Idina's previous work and a more personal expression of who she really is, off stage and in person.
TRACKLIST
1. Small World 3:35
2. Like Lightning 3:39
3. Queen of Swords 4:20
4. I See You 3:39
5. Everybody Knows 3:25
6. Show Me 5:02
7. Last Time 3:57
8. I Do 3:29
9. Cake 2:54
10. Extraordinary 3:33
11. Perfect Story 3:39
12. Nothin' In This World 4:24
13. Bitter Core (Bonus Track) 3:05
14. Stronger Than Hate (Bonus Track) 2:46