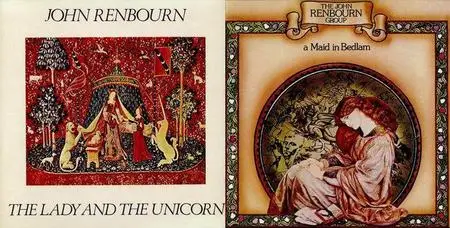 John Renbourn (The John Renbourn Group) - 2 Studio Albums (1970-1977)
EAC Rip | APE (image+.cue+log) - 391 MB | MP3 CBR 320 kbps (LAME 3.93) - 168 MB | Covers - 17 MB
Genre: Folk Rock | RAR 3% Rec. | Label: Shanachie, Transatlantic Records
John Renbourn - The Lady And The Unicorn (1970). The Lady and the Unicorn is the 1970 solo album by British folk musician John Renbourn. Featuring Terry Cox playing hand drums and glockenspiel, with future John Renbourn band member Tony Roberts and violinist Dave Swarbrick. The repertory consists of medieval and early classical pieces, interspersed with the expected folk material - keyboard works from the Fitzwilliam virginal book (transcribed for guitar) stand alongside traditional tunes such as "Scarborough Fair," which turns up as part of an 11-minute track that also incorporates "My Johnny Was a Shoemaker," with Swarbrick at the top of his form on violin. The album is entirely instrumental, but as with other Renbourn releases, one hardly misses the vocals.

The John Renbourn Group - A Maid in Bedlam (1977). A Maid in Bedlam is credited to the John Renbourn Group, not to John Renbourn alone, and that is an important distinction, since this is not another album of Renbourn's acoustic guitar stylings. It really is the work of a group, consisting of Renbourn on guitar and vocals, his Pentangle partner Jacqui McShee on vocals, Tony Roberts on vocals and wind instruments, Sue Draheim on vocals and fiddle, and Keshav Sathe on tabla and finger cymbals. The song list consists of traditional British folk music dating back to the Renaissance, with three instrumentals mixed in with the vocal numbers and one - the concluding hymn "Talk About Suffering" - an a cappella performance. The most familiar number to contemporary listeners is likely to be "John Barleycorn," if only because of the Traffic recording, and the Renbourn Group is careful to present a different arrangement with an altered time signature. The arrangements are traditional, with the singers giving the words a madrigal feel. It's true that the tabla is not a traditional British instrument, but as Sathe plays it, it resembles a bodhran enough to get by. Thus, A Maid in Bedlam works as a collection of music that inspired the members of Pentangle in their contemporary folk-rock, played by some members of that band and their associates.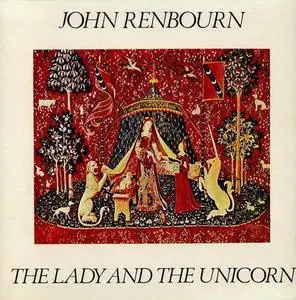 John Renbourn - The Lady And The Unicorn (1970) [Reissue 1992]
EAC Rip | APE (image+.cue+log) - 183 MB | MP3 CBR 320 kbps (LAME 3.93) - 82 MB | Covers - 8 MB
Genre: Folk Rock | RAR 3% Rec. | Label: Shanachie (97022)
Tracklist:
01. Trotto / Saltarello
02. Lamento Di Tristan / La Rotta
03. Veri Floris / Triple Ballade
04. Bransle Gay / Bransle De Bourgogne
05. Alman / Melancholy Galliard
06. Sarabande
07. The Lady And The Unicorn
08. My Johnny Was A Shoemaker / Westron Wynde / Scarborough Fair
Total time:
35:09
Exact Audio Copy V0.99 prebeta 5 from 4. May 2009

Отчёт EAC об извлечении, выполненном 30. августа 2009, 13:06

John Renbourn / The Lady And The Unicorn

Дисковод: ASUS DRW-2014S1T Adapter: 3 ID: 0

Режим чтения : Достоверность
Использование точного потока : Да
Отключение кэша аудио : Да
Использование указателей C2 : Нет

Коррекция смещения при чтении : 6
Способность читать области Lead-in и Lead-out : Нет
Заполнение пропущенных сэмплов тишиной : Да
Удаление блоков с тишиной в начале и конце : Нет
При вычислениях CRC использовались нулевые сэмплы : Да
Интерфейс : Установленный внешний ASPI-интерфейс

Выходной формат : Внутренние WAV-операции
Формат сэмплов : 44.100 Гц; 16 бит; стерео


TOC извлечённого CD

Трек | Старт | Длительность | Начальный сектор | Конечный сектор
––––––––––––––––––––––––––––––––––-
1 | 0:00.00 | 2:34.57 | 0 | 11606
2 | 2:34.57 | 2:57.68 | 11607 | 24949
3 | 5:32.50 | 2:45.62 | 24950 | 37386
4 | 8:18.37 | 2:50.58 | 37387 | 50194
5 | 11:09.20 | 4:43.02 | 50195 | 71421
6 | 15:52.22 | 2:45.28 | 71422 | 83824
7 | 18:37.50 | 3:25.72 | 83825 | 99271
8 | 22:03.47 | 13:05.03 | 99272 | 158149


Характеристики диапазона извлечения и сообщения об ошибках

Выбранный диапазон

Имя файла C:\Documents and Settings\Administrator\Desktop\uploads\John Renbourn\1969 - The Lady And The Unicorn\John Renbourn - The Lady And The Unicorn.wav

Пиковый уровень 99.8 %
Качество диапазона 100.0 %
CRC копии D01BE6BF
Копирование… OK

Ошибок не произошло


AccurateRip: сводка

Трек 1 точное извлечение (доверие 2) [E49CFEC1]
Трек 2 точное извлечение (доверие 2) [93695AFE]
Трек 3 точное извлечение (доверие 2) [9296C3B1]
Трек 4 точное извлечение (доверие 2) [4C9FF78F]
Трек 5 точное извлечение (доверие 2) [E5E07E42]
Трек 6 точное извлечение (доверие 2) [45A649EC]
Трек 7 точное извлечение (доверие 2) [24B43F1F]
Трек 8 точное извлечение (доверие 2) [702357F1]

Все треки извлечены точно

Конец отчёта
[CUETools log; Date: 20.07.2021 19:45:54; Version: 2.1.4]
[CTDB TOCID: 7f1BNNzyi.GNP1p0bU2D4j.GWBQ-] found.
Track | CTDB Status
1 | (17/17) Accurately ripped
2 | (16/17) Accurately ripped
3 | (16/17) Accurately ripped
4 | (16/17) Accurately ripped
5 | (16/17) Accurately ripped
6 | (16/17) Accurately ripped
7 | (16/17) Accurately ripped
8 | (16/17) Accurately ripped
[AccurateRip ID: 000830e8-0038efdd-54083c08] found.
Track [ CRC | V2 ] Status
01 [e49cfec1|6bf82d90] (3+6/9) Accurately ripped
02 [93695afe|7bb63134] (3+6/9) Accurately ripped
03 [9296c3b1|83eaa812] (3+6/9) Accurately ripped
04 [4c9ff78f|7a5f39ba] (3+6/9) Accurately ripped
05 [e5e07e42|bb61a097] (3+5/8) Accurately ripped
06 [45a649ec|23b83c7a] (3+6/9) Accurately ripped
07 [24b43f1f|c23b8db9] (3+6/9) Accurately ripped
08 [702357f1|a4e2bb87] (3+6/9) Accurately ripped

Track Peak [ CRC32 ] [W/O NULL] [ LOG ]
– 99,8 [D01BE6BF] [86FBA94A] CRC32
01 99,5 [5F9ECCA2] [AFFFFBA3]
02 85,8 [5C37D0E7] [DC062FEF]
03 99,8 [00C34D72] [B386BF96]
04 86,0 [EB8100AA] [CE31C14C]
05 83,6 [43F8B7F6] [BEF8D485]
06 84,9 [135A57DC] [17EC1A01]
07 87,6 [1C7F94D9] [342AED90]
08 99,6 [BA09F591] [0A19A5A9]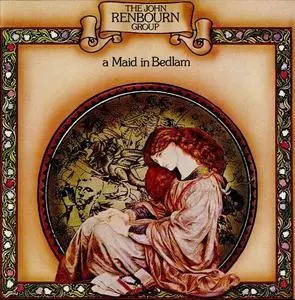 The John Renbourn Group - A Maid in Bedlam (1977) [Reissue 1989]
EAC Rip | APE (image+.cue+log) - 208 MB | MP3 CBR 320 kbps (LAME 3.93) - 86 MB | Covers - 9 MB
Genre: Folk Rock | RAR 3% Rec. | Label: Transatlantic Records (TACD 9.00777 0)
Tracklist:
01. Black Waterside
02. Nacht Tanz / Shaeffertanz
03. A Maid in Bedlam
04. Gypsy Dance / Jews Dance
05. John Barleycorn
06. Reynardine
07. My Johnny Was a Shoemaker
08. Death and the Lady
09. Battle of Augrham / 5 in a Line
10. Talk About Suffering
Total time:
36:51
Exact Audio Copy V0.99 prebeta 5 from 4. May 2009

Отчёт EAC об извлечении, выполненном 30. августа 2009, 13:17

John Renbourn Group / A Maid in Bedlam

Дисковод: ASUS DRW-2014S1T Adapter: 3 ID: 0

Режим чтения : Достоверность
Использование точного потока : Да
Отключение кэша аудио : Да
Использование указателей C2 : Нет

Коррекция смещения при чтении : 6
Способность читать области Lead-in и Lead-out : Нет
Заполнение пропущенных сэмплов тишиной : Да
Удаление блоков с тишиной в начале и конце : Нет
При вычислениях CRC использовались нулевые сэмплы : Да
Интерфейс : Установленный внешний ASPI-интерфейс

Выходной формат : Внутренние WAV-операции
Формат сэмплов : 44.100 Гц; 16 бит; стерео


TOC извлечённого CD

Трек | Старт | Длительность | Начальный сектор | Конечный сектор
––––––––––––––––––––––––––––––––––-
1 | 0:00.00 | 3:26.25 | 0 | 15474
2 | 3:26.25 | 3:27.50 | 15475 | 31049
3 | 6:54.00 | 3:59.25 | 31050 | 48999
4 | 10:53.25 | 3:28.40 | 49000 | 64639
5 | 14:21.65 | 3:39.70 | 64640 | 81134
6 | 18:01.60 | 3:23.50 | 81135 | 96409
7 | 21:25.35 | 2:48.30 | 96410 | 109039
8 | 24:13.65 | 3:22.35 | 109040 | 124224
9 | 27:36.25 | 5:48.00 | 124225 | 150324
10 | 33:24.25 | 3:26.50 | 150325 | 165824


Характеристики диапазона извлечения и сообщения об ошибках

Выбранный диапазон

Имя файла C:\Documents and Settings\Administrator\Desktop\uploads\John Renbourn\John Renbourn Group - 1977 - A Maid in Bedlam\John Renbourn Group - A Maid in Bedlam.wav

Пиковый уровень 100.0 %
Качество диапазона 100.0 %
CRC копии D4E34A69
Копирование… OK

Ошибок не произошло


AccurateRip: сводка

Трек 1 нет в базе данных
Трек 2 нет в базе данных
Трек 3 нет в базе данных
Трек 4 нет в базе данных
Трек 5 нет в базе данных
Трек 6 нет в базе данных
Трек 7 нет в базе данных
Трек 8 нет в базе данных
Трек 9 нет в базе данных
Трек 10 нет в базе данных

Ни одного трека нет в базе AccurateRip

Конец отчёта
[CUETools log; Date: 20.07.2021 19:47:12; Version: 2.1.4]
[CTDB TOCID: 34y3z0LOGUfwKVe9.hv5CNqipNQ-] found.
Track | CTDB Status
1 | (5/5) Accurately ripped
2 | (5/5) Accurately ripped
3 | (5/5) Accurately ripped
4 | (5/5) Accurately ripped
5 | (5/5) Accurately ripped
6 | (5/5) Accurately ripped
7 | (5/5) Accurately ripped
8 | (5/5) Accurately ripped
9 | (5/5) Accurately ripped
10 | (5/5) Accurately ripped
[AccurateRip ID: 000d8955-006caedb-8108a30a] found.
Track [ CRC | V2 ] Status
01 [a106fa1e|d1891ee0] (5+3/8) Accurately ripped
02 [889af669|d7ebda24] (5+3/8) Accurately ripped
03 [34196752|353079cd] (5+3/8) Accurately ripped
04 [52d748bb|2b333835] (5+3/8) Accurately ripped
05 [3d146848|2f24f143] (5+3/8) Accurately ripped
06 [fa864dcb|47e822cb] (5+3/8) Accurately ripped
07 [49cbd67f|8a6f0afc] (5+3/8) Accurately ripped
08 [bc0c9d8d|f70d9739] (5+3/8) Accurately ripped
09 [cf7cef35|7b17700c] (5+3/8) Accurately ripped
10 [c8bb2572|88931929] (5+3/8) Accurately ripped

Track Peak [ CRC32 ] [W/O NULL] [ LOG ]
– 100,0 [D4E34A69] [7DBCA0ED] CRC32
01 88,5 [BE3605F6] [5DBF65AB]
02 100,0 [B73978F5] [0840F403]
03 81,1 [01B32EFA] [D60FDFCB]
04 81,3 [C3442EBA] [335FF377]
05 93,5 [74ED3551] [D823703D]
06 49,0 [CFE2ACAC] [1C098BFA]
07 32,4 [87AA73E3] [6AACDD2E]
08 49,9 [821AC1C6] [2B186628]
09 51,2 [0E41EBBA] [BC9EE692]
10 42,7 [9C924904] [8EBABE9A]
Thanks to
Yojikk