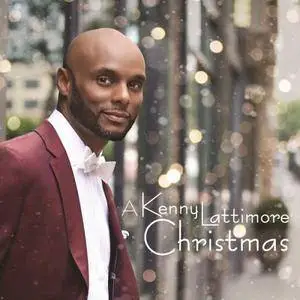 Kenny Lattimore - A Kenny Lattimore Christmas (2016)
MP3 320 kbps CBR | 00:47:56 | 110 MB
Genre: R&B, Soul, Holiday | Label: Motown Gospel
After a false start with the late-'80s vocal group Maniquin, Kenny Lattimore became a minor R&B star in his own right in 1996 when his eponymous debut album generated two hit singles. Lattimore was born and raised in Washington, D.C., where he grew up in a musical family. Before he reached his teens, he was winning talent shows at his junior high school. Throughout high school he performed music, from classical to R&B. Despite his love for music, he decided to pursue architecture and city planning when he enrolled at Howard University. Even though he wasn't majoring in music, he hadn't given it up as a hobby, and he joined the vocal group Maniquin. In 1987, the group signed with Epic, and two years later, they released their debut album. The record failed to become a hit, and the group sweated it out on the grueling chitlin circuit down South. After a year of touring, Lattimore left Maniquin in 1990. He had decided that he would continue to pursue music and began writing songs and collaborating with a number of artists. His songs were recorded by Glenn Jones and Jon Lucien, and he began working with Dem Twinzz, singing on the group's demos. The tapes attracted the interest of major labels, but Lattimore wanted to be a solo artist, not part of a group, so he moved to New York City in 1993. After struggling for a few months in Manhattan, Lattimore recorded a demo of songs he co-wrote; it was produced by J. Dibbs. The demo led him to a record contract with Columbia. His debut album featured production by Kenneth and Keith Crouch, Kipper Jones, Oji Pierce, Herb Middleton, Barry Eastmond, Jimmy Abney, and Dave Hall. Lattimore also did some preliminary production work on the album and wrote or co-wrote six of the 12 songs. Kenny Lattimore was released in 1996 and it was a steady seller over the next year, going gold and spawning the Top 40 R&B hit "Never Too Busy." From the Soul of Man followed in 1998, offering even more original songs as well as a few covers, including a surprisingly sensual version of "While My Guitar Gently Weeps." Times had changed by the time Weekend arrived in 2001, and the slick R&B and soft approach of the record hit a sour note with fans. The album made little impression, so Lattimore decided to try something different the next time around. Teaming with wife Chanté Moore, he recorded an album of duets entitled Things That Lovers Do. Offering new versions of songs from Keith Sweat, Marvin Gaye, Lionel Richie, and many others, the record only featured two original songs. After a greatest-hits compilation in 2004, Lattimore returned in 2006 with Uncovered/Covered, another album recorded with Chanté Moore that featured one disc of R&B tunes and a second of gospel numbers. In 2008, he released Timeless, a set of covers in which he interpreted songs by Stevie Wonder, the Beatles, Jeff Buckley, and Eddie Floyd, among others. After five years away from the recording studio, Lattimore returned in 2013 with Back 2 Cool. The album didn't fare well in the marketplace, and Lattimore reworked it into 2015's Anatomy of a Love Song, which featured all ten songs from Back 2 Cool along with four new tracks. In 2016, Lattimore signed a new deal with Motown Records, and his first release for the label was a seasonal album, A Kenny Lattimore Christmas.
Tracklist:
01. Real Love This Christmas
02. Everybody Love Somebody
03. Home for the Holidays
04. I'll Be Home for Christmas
05. God Rest Ye Merry Gentlemen
06. Have Yourself a Merry Little Christmas
07. O Holy Night
08. I Cry Holy
09. Reason to Celebrate
10. We Want to See You
11. The Christmas Song