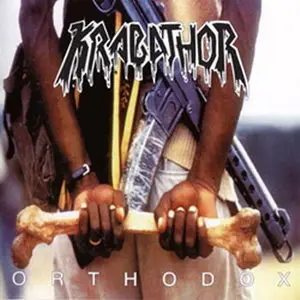 Krabathor - Orthodox (1998)
Death Metal | Mp3 320 Kbps | 70 MB | Czech Republic
Without any doubt, when it comes to playing solid death, Krabathor is the band to look out for. Three-full length albums and a number of demos and singles under their belt, this Czech bunch has once again proven themselves to be true champions of death metal the way it was supposed to be played. Orthodox, their fourth installment is nothing but a punishing slab of brutal and skillful extreme metal. Krabathor have developed a style of their own that cannot be mimicked or faked - unless you have a great deal of talent and intelligence like these guys obviously do.
Track List:
1. Orthodox
2. Liquid
3. Shit Comes Brown
4. To Red Ones
5. Tales of Your History
6. Touch the Sun
7. Body as a Cover
8. Parasites
9. About Death
Total playing time 31:16