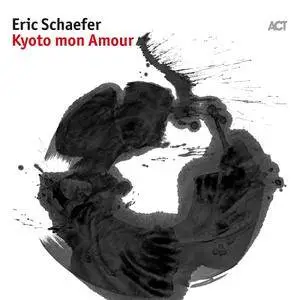 Eric Schaefer - Kyoto Mon Amour
Jazz | MP3 CBR 320 kbps | 50:09 min | 115 MB
Label: ACT Music | Tracks: 12 | Rls.date: 2017
Eric Schaefer is much more than just a drummer who accompanies (as he does, for instance, with Michael Wollny): he is an instigator, a composer and a creator. One critic called him the central shining star of the German jazz scene. He certainly brings wide-ranging inspiration to it. The music, philosophy and religion of Asia, and especially Japan have fascinated him for a long time, and he has undertaken several journeys of study there. In Kyoto mon Amour this passion is now documented on record. With Japanese musicians, he takes on the challenge of building bridges between Japanese and western music.
TRACKLIST
01. Shoshu-San 03:49
02. Kussa Karu Otome 05:07
03. Santoka's Walk 04:22
04. Hiroshima Mon Amour 07:05
05. Tengu 03:08
06. Hiei-Zan Nightfall 04:30
07. Tohoku 05:17
08. Rokudan 03:11
09. Ticket to Osaka 02:43
10. Shadow in the Woods 03:41
11. Kansai Two-Face 04:24
12. Pavane De La Belle Au Bois Dormant 02:33
PERSONNEL
Kazutoki Umezu / clarinet & bass clarinet
Naoko Kikuchi / koto
John Eckhardt / bass
Eric Schaefer / drums