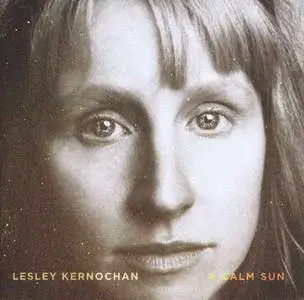 Lesley Kernochan - A Calm Sun (2016)
Folk Pop, Folk Rock, Jazz | MP3 320 kbps | 48:03 | ~113 Mb
Label: Make My Day | Tracks: 14 | Rls.date: 2016
The musical poles Nashville and Los Angeles could hardly be further apart. And yet, it fits the unusual vita of Lesley Kernochan that the artist from the city of angels has recorded her album "A Calm Sun" in the country Mecca. This follows an a cappella work, a song collection that combines Americana, folk, rock, jazz and pop, as well as a release for children who have been awarded the Parent's Choice Gold Award. On the 14 quite varied songs of "A Calm Sun", Kernochan is always in the center with her four octaves-wide voice, which needs comparisons with Dolly Parton, Eleni Mandell or Gillian Welch. Her contributions to the piano and guitar round off the Who is who of the Nashville scene.
Among the guests are Dean Parks (guitar), Aaron Sterling (drums), Jeff Babko (keyboards) and Dan Lutz (bass). "A Calm Sun" came to a modern country album, which also lied with pop structures, as well as offset pieces from folk, Americana and jazz. It was produced by Scott Jacoby (John Legend, Rachel Brown, Ronnie Spector), and Emily Lazar (David Bowie, Lou Reed, Sonic Youth, Sinead O'Connor, Björk and Destiny's Child) and brought to a top sound level No wishes left open.
Reviews
"A Calm Sun" with his personal atmosphere as well as with his high musicality (brilliant on the guitar: Steely Dan master Dean Parks). Beautiful music for snowy winter days. "(Audio, January 2017)
TRACKLIST
01. Les Petits Mondes Sont Partout 02:46
02. Country in the City 03:08
03. Hurricane Eye 03:02
04. Tumbleweed 03:20
05. A Calm Sun 03:25
06. Blown Away 03:18
07. The Universe 03:34
08. Love Is a Verb 04:47
09. The Chocolate Tree 04:09
10. Wherever I Go 03:16
11. Loving Family 02:46
12. Song for Elijah 03:40
13. Old Fisherman's Song 03:33
14. A Face in the Mountain 03:19