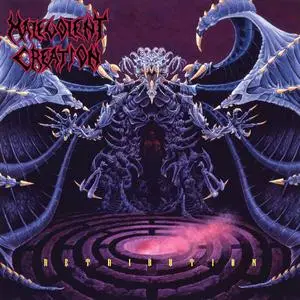 Malevolent Creation - Retribution (1992)
U.S.A. | MP3 CBR 320 Kbps | 67 MB
Death Metal | Label : R/C Records
Retribution is the second studio album by Florida death metal band Malevolent Creation. It was produced and engineered by Scott Burns. The opening song, "Eve of the Apocalypse", contains the theme music from the 1986 controversial psychological horror/crime film, Henry: Portrait of a Serial Killer.
Tracklist:
1. Eve of the Apocalypse
2. Systematic Execution
3. Slaughter of Innocence
4. Coronation of Our Domain
5. No Flesh Shall Be Spared
6. The Coldest Survive
7. Monster
8. Mindlock
9. Iced
Total playing time 34:09