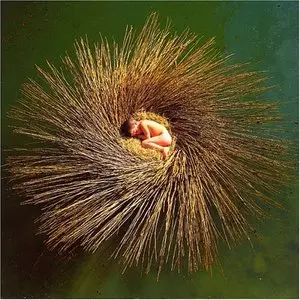 Peter Gabriel - Ovo
APE (separated tracks), Log , No Cue | EAC + Monkey Audio | 350 MB | No Scans
Prog Rock, World | Real World, 2000
OVO is not really a Peter Gabriel solo album, but more of a soundtrack with Peter at the helm. The project was kicked off in 1997, when Gabriel was invited to join in the creation of "a visual and musical experience for London's Millennium Dome"…Right from the start it is clear that "OVO" leans heavily on the "Real World" sounds which Gabriel has investigated and nurtured for many years. A glance at the line up reveals renown musicians such as Ravi Shankar, Tony Levin, and Richie Havens all contribute to the diverse sounds on which the album is built. Anyone who is not familiar with the wonderful voice of Richie Havens should hear his performance on this album, he has one of the finest voices in modern music.There really is something for everyone here. One minute we are being uplifted by a Celtic reel ("The weaver's reel"), the next we have a delicate Gabriel vocal ("Father son"), and no sooner is that finished but we have a "Sledgehammer" type piece of heavy rock ("The tower that ate people")…For what is essentially a soundtrack, "OVO" is a very strong album. I actually find myself preferring this to some of Gabriel's official solo releases. The enormous diversity of the music, the engaging of top musicians, and the strength of the compositions combine to result in a fine album which will be around far longer than the Millennium Dome!
Personnel:
- Peter Gabriel / Vocals, keyboards
- Richie Havens / Vocals
- Kudsi Erguner / Ney flute
- Adzido / drums
- Ravi Shankar / violin, vocals
- Paul Buchanan / vocals
- Markus Dravs / percussion
- Nigel Eaton / Hurdygurdy
- Elizabeth Fraser / vocals (Cocteau Twins)
- Steve Gadd / drums
- Stuart Gordon / fiddle, viola
- Hossam Ramzy / cymbals, tabla, crotale
- Manu Katche / drums
- Tony Levin / bass
- James McNally / piano, accordion, Whistle (instrument), Bodhran
- Peter Nicholls / photography (IQ)
- David Rhodes / guitar
- Assane Thaim / talking drum
- Simon Emmerson / cymbals, bells, drum programming
- Jim Barr / bass (Upright), guitar (12 string acoustic) electra strings, strings
- Sussan Deyhim / screams
- Johnny Kalsi / drums
Tracklist:
1. The Story Of OVO (5:21)
2. Low Light (6:37)
3. The Time Of The Turning (5:05)
4. The Man Who Loved The Earth / The Hand That Sold Shadows (4:14)
5. The Time Of The Turning (Reprise) / The Weavers Reel (5:36)
6. Father, Son (4:56)
7. The Tower That Ate People (4:49)
8. Revenge (1:30)
9. White Ashes (2:34)
10. Downside-Up (6:05)
11. The Nest That Sailed The Sky (5:06)
12. Make Tomorrow (10:02)
EAC extraction logfile from 11. March 2009, 11:35 for CD
Peter Gabriel / OVO

Used drive : SONY CDRWDVD CRX880A Adapter: 1 ID: 0
Read mode : Secure with NO C2, accurate stream, disable cache
Combined read/write offset correction : 0
Overread into Lead-In and Lead-Out : No

Used output format : Internal WAV Routines
44.100 Hz; 16 Bit; Stereo

Other options :
Fill up missing offset samples with silence : Yes
Delete leading and trailing silent blocks : No
Installed external ASPI interface


Track 1
Filename C:\Documents and Settings\GB\Mis documentos\Mi música\OVO\01.The Story Of OVO.wav

Peak level 99.9 %
Track quality 99.9 %
Copy CRC D65F5BD8
Copy OK

Track 2
Filename C:\Documents and Settings\GB\Mis documentos\Mi música\OVO\02.Low Light.wav

Peak level 92.2 %
Track quality 100.0 %
Copy CRC 785A8F67
Copy OK

Track 3
Filename C:\Documents and Settings\GB\Mis documentos\Mi música\OVO\03.The Time Of The Turning.wav

Peak level 77.9 %
Track quality 99.9 %
Copy CRC 5CCED791
Copy OK

Track 4
Filename C:\Documents and Settings\GB\Mis documentos\Mi música\OVO\04.The Man Who Loved The Earth (The Hand That Sold Shadows).wav

Peak level 94.5 %
Track quality 100.0 %
Copy CRC 7B4651F4
Copy OK

Track 5
Filename C:\Documents and Settings\GB\Mis documentos\Mi música\OVO\05.The Time Of Turning (Reprise) The Weavers Reel.wav

Peak level 96.9 %
Track quality 100.0 %
Copy CRC 2BA2DE96
Copy OK

Track 6
Filename C:\Documents and Settings\GB\Mis documentos\Mi música\OVO\06.Father, Son.wav

Peak level 77.8 %
Track quality 100.0 %
Copy CRC 0412479D
Copy OK

Track 7
Filename C:\Documents and Settings\GB\Mis documentos\Mi música\OVO\07.The Tower That Ate People.wav

Peak level 98.0 %
Track quality 100.0 %
Copy CRC CA7C0B22
Copy OK

Track 8
Filename C:\Documents and Settings\GB\Mis documentos\Mi música\OVO\08.Revenge.wav

Peak level 97.4 %
Track quality 100.0 %
Copy CRC 1EADF48D
Copy OK

Track 9
Filename C:\Documents and Settings\GB\Mis documentos\Mi música\OVO\09.White Ashes.wav

Peak level 93.0 %
Track quality 100.0 %
Copy CRC B3B354C8
Copy OK

Track 10
Filename C:\Documents and Settings\GB\Mis documentos\Mi música\OVO\10. EAC Donwnside up.wav

Peak level 87.7 %
Track quality 100.0 %
Copy CRC 0DAA074D
Copy OK

Track 11
Filename C:\Documents and Settings\GB\Mis documentos\Mi música\OVO\11.The Nest That Sailed The Sky.wav

Peak level 69.2 %
Track quality 99.9 %
Copy CRC 6C5D969C
Copy OK

Track 12
Filename C:\Documents and Settings\GB\Mis documentos\Mi música\OVO\12.Make Tomorrow.wav

Peak level 96.7 %
Track quality 100.0 %
Copy CRC D3CB358F
Copy OK

No errors occured


End of status report

For those who had downloaded the corrupt part 1, here is track 2 (Low Light):
Track 2