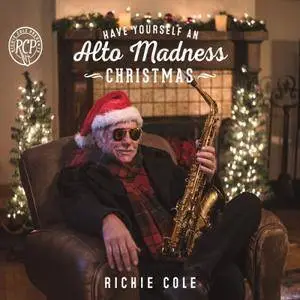 Mark Grundhoefer - Up and Left (2017)
Jazz, Holiday | MP3 320 kbps | 79:16 | ~183 Mb
Label: Richie Cole | Tracks: 16 | Rls.date: 2016
This Christmas CD is a beautiful, listenable collection of standards and original holiday music in the jazz spirit to help make this and every Christmas season a memorable one. Merry Christmas!
When I first discovered an alto saxophone in the attic back in Trenton, New Jersey, at five years old, I never thought I would ever record a jazz record. When I began my music career five years later, I was already dreaming of making a Christmas record . . . . . that was fifty eight years ago.
Christmas was always a magical time for me as a child, and the music told the story of the season. Bing Crosby, Nat "King" Cole, Leroy Anderson. Now that was Christmas! After all these years, it is my pleasure to be able to present my tribute to the most wondrous of holidays, and to invite all of you to " Have yourself an Alto Madness Christmas ". . . forever!
TRACKLIST
1. Christmas Time Is Here (06:30)
2. Let It Snow (04:20)
3. O Christmas Tree (05:05)
4. I'll Be Home for Christmas (06:25)
5. Mr. Grinch B Bopsky (05:10)
6. I Saw Mommy Kissing Santa Claus (05:36)
7. Christmas in New England (07:39)
8. Jingle Bell Rock (04:22)
9. Bad Santa (03:26)
10. White Christmas (05:10)
11. Blue Christmas (04:48)
12. Have Yourself an Alto Madness Christmas (04:27)
13. A Song for Christmas (06:07)
14. Silver Bells (02:00)
15. Sleigh Ride (05:18)
16. The Christmas Song (02:53)