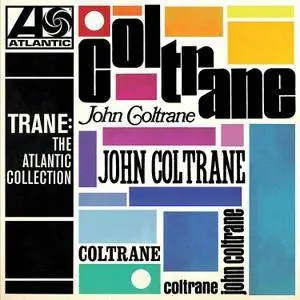 John Coltrane - Trane: The Atlantic Collection (Remastered Version)
Jazz | MP3 CBR 320 kbps | 46:48 min | 107 MB
Label: Rhino/Atlantic | Tracks: 09 | Rls.date: 2017
"A perfect introduction to the work of John Coltrane's on Atlantic While John Coltrane first gained attention for his revolutionary 'sheets of sound' technique, it was the deep spirituality of his music that really made his recordings as a bandleader such classics. The albums this giant of music recorded for Atlantic in 1959 and 1960 really represent the heart of his legacy.
To coincide with the release of the John Coltrane documentary Chasing Trane, this 1 LP & 1 CD compilation with unique artwork, remastered for the release, is designed as an introduction to John Coltrane's revered Atlantic recordings. Trane: The Atlantic Collection includes the hit single 'My Favorite Things,' the iconic 'Giant Steps, 'Naima' and more, from one of the legends of the jazz world. The album features a new liner notes essay by Ben Ratliff, former NY Times jazz critic, & author of the 2007 biography 'Coltrane: The Story of a Sound.' ' "
TRACKLIST
1. My Favorite Things (single version - Part 1) (02:48)
2. Like Sonny (05:51)
3. Cousin Mary (05:49)
4. Giant Steps (04:46)
5. Central Park West (04:16)
6. Equinox (08:38)
7. Naima (04:25)
8. My Shining Hour (04:52)
9. Mr Syms (05:23)