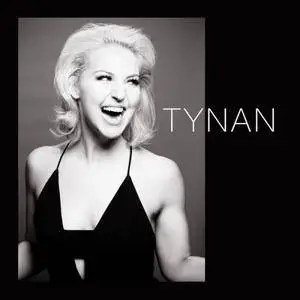 Tynan Davis - Tynan (2016)
Vocal Jazz | MP3 320 kbps | 69:36 | ~160 Mb
Label: Tynan Davis | Tracks: 13 | Rls.date: 2016
After a month-long tour with Wynton Marsalis and the Jazz at Lincoln Orchestra, Tynan - a classically-trained mezzo soprano - was encouraged by co-producer, arranger, and trumpet player Kenny Rampton to make an album and document this season of life and singing. TYNAN is a collection of songs that have shaped Tynan's life, musically and emotionally, and is a celebration of music-making. Featured artists include: Dan Block, Jeff Carney, Ray Gallon, Vincent Gardiner, Clark Gayton, Victor Goines, Sherman Irby, Jerome Jennings, Ted Nash, Paul Nedzela, Marcus Printup, and Kenny Rampton.
Tynan has performed in Le nozze di Figaro with Austin Lyric Opera, and as Rita the Rat in Fantastic Mr. Fox with Boston Modern Orchestra Project and Opera San Antonio. She sang with Wynton Marsalis for his Abyssinian Mass at Lincoln Center and with Matthew Aucoin, premiering his Celan Fragments at the Rockport Music Festival. She was a soloist for the world premiere of Nico Muhly's How Little You Are with Conspirare, and sang with the Grammy-winning vocal octet Roomful of Teeth. There was also a late-night romp as an opera zombie on The Tonight Show with Jimmy Fallon.
TRACKLIST
1. Sing Happy (04:54)
2. Hello Young Lovers (06:15)
3. Over the Rainbow (04:37)
4. Singin' in the Rain (02:29)
5. So in Love (07:45)
6. Look to the Rainbow (05:00)
7. A Child Is Born (06:12)
8. Rubber Duckie (08:58)
9. My Heart Belongs to Daddy (04:37)
10. Baby Mine (04:26)
11. Get Happy / Happy Days Are Here Again (06:06)
12. Rainbow Connection (05:26)
13. I'm so Glad We Had This Time Together (02:51)