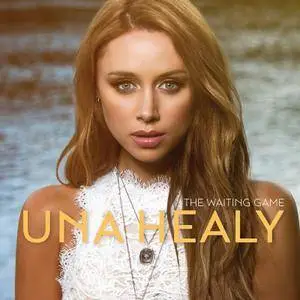 Una Healy - The Waiting Game
Pop | MP3 CBR 320 kbps | 40:18 min | 94.4 MB
Label: Decca (UMO) | Tracks: 12 | Rls.date: 2017
Una Healy returns to her roots on her solo debut album The Waiting Game. Una says of the album, "over the past 2 years I've been writing and recording my debut solo album and I'm so excited to finally share it with everyone. I have literally been playing the waiting game! The songs were all written from the heart and I hope people can relate to them. The sound of the album is very true to my roots and is a return to the music I've always loved."
On The Waiting Game, Una has worked with some of the world's most acclaimed songwriters and producers, including Grammy winner Amy Wadge (Ed Sheeran's 'Thinking Out Loud'), Ben Earle from The Shires, Nick Atkinson (Gabrielle Aplin), singer songwriter Jack McManus and Sacha Skarbek (Lana Del Ray, Jason Mraz).
Also featured on the Waiting Game is the forthcoming single Stay My Love. The track is a collaboration with Sam Palladio, star of the hit US TV series Nashville and was co-written by Amy Wadge.
TRACKLIST
01. Battlelines 03:01
02. The Waiting Game 03:31
03. Stay My Love 03:16
04. All You Ever Need Is Love 02:56
05. S.O.S. 03:06
06. Please Don't Tell Me 03:18
07. Staring At The Moon 03:15
08. Alarm Bells 03:20
09. Craving You 03:57
10. Out The Door 03:14
11. Grow Up Not Old 03:36
12. Angel Like You 03:49