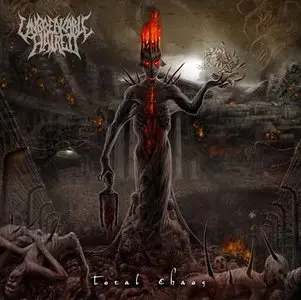 Unbreakable Hatred - Total Chaos (2011)
Mp3 | 320 Kbps | 78 MB | Canada
Death Metal
Hailing from Quebec, Unbreakable Hatred is best described as Death Metal & grindcore band, in the vein of Unique Leader Records bands and the Baltimore Maryland Death Metal sound. A mix of technical virtuosity and catchy song structures to create the perfect blend of Death Metal and grindcore. The result is a brutal and extreme boundless punishing assault. Total Chaos indeed. For fans of: Dying Fetus, Morbid Angel, Misery Index and Nile.
Track List:
1. Condemned to Serve
2. Total Chaos
3. Unbreakable Hatred
4. Religious Intervention
5. Years of Violence
6. Anger and Fury
7. We Can't Exist in This World of War
8. Destroying Humanity
Total playing time 34:50