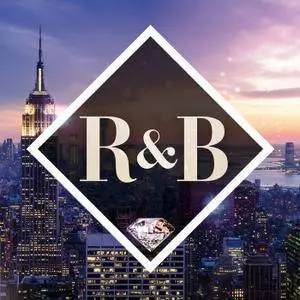 V.A. - R&B: The Collection (2016)
R&B, Soul | MP3 320 kbps | 231:42 | ~541 Mb
Label: Rhino | Tracks: 60 | Rls.date: 2016
The perfect gift for lovers of so-called black music, beautiful, deep, full of emotions votes, sensual and beautiful melody's arrangements. On three CDs collected the most beautiful pearls of R & B music, giving a clear picture of the diversity of this species. Includes hits that recorded, among other things B.O.B., Cee Lo Green, Travie McCoy, The Notorious B.I.G., Anita Baker, and Craig David.
TRACKLIST
01. Flo Rida - Whistle 03:45
02. B.o.B feat. Hayley Williams - Airplanes 02:59
03. The Notorious B.I.G. - Hypnotize 03:50
04. Ol' Dirty Bastard feat. Kelis - Got Your Money 04:01
05. Mase - Feel So Good 03:24
06. Mark Morrison - Return Of The Mack (C & J Street Remix) 04:35
07. KP & Envyi - Swing My Way (Radio Version) 04:09
08. Fabolous - Breathe (Radio Edit) 03:32
09. Kevin Lyttle - Turn Me On 03:12
10. Naughty By Nature - O.P.P 04:29
11. Busta Rhymes - Put Your Hands Where My Eyes Could See 03:14
12. Cassie feat. Puff Daddy - Must Be Love 04:34
13. Dawn Penn - You Don't Love Me (No, No, No) 03:20
14. Color Me Badd - I Wanna Sex You Up (Single Mix) 03:57
15. Coolio feat. L.V. - Gangsta's Paradise 04:01
16. Lupe Fiasco feat. Matthew Santos - Superstar 04:49
17. Pretty Ricky - Grind With Me 03:59
18. Trey Songz - Can't Help But Wait 03:26
19. Travie McCoy feat. Bruno Mars - Billionaire 03:06
20. CeeLo Green - Forget You 03:42
21. Lil' Kim - Lighters Up 03:28
22. Missy Elliott - Get Ur Freak On (Edit) 03:29
23. Sean Paul - Like Glue 03:52
24. Estelle - American Boy (No Rap Version) 04:05
25. Silk - Freak Me 04:08
26. All Saints - Bootie Call 03:35
27. Danity Kane - Show Stopper 03:49
28. Sunshine Anderson - Heard It All Before 04:55
29. En Vogue - Don't Let Go (Love) (Radio Edit) 04:04
30. Cassie - Me & U 03:12
31. Angie Martinez feat. Lil' Mo & Sacario - If I Could Go! 04:04
32. K7 - Come Baby Come 03:57
33. Rupee - Tempted To Touch (Radio Edit) 03:01
34. Gnarls Barkley - Crazy 02:57
35. Damage - Ghetto Romance (7'' Mix) 03:46
36. 112 feat. The Notorious B.I.G. Radio Mix - Only You (Ra 04:20
37. Nicole feat. Missy Elliott & Mocha - Make It Hot 04:27
38. Nu Shooz - I Can't Wait 03:38
39. The Family Stand - Ghetto Heaven 04:42
40. Anita Baker - Sweet Love 04:21
41. Adina Howard - Freak Like Me (Radio Edit) 03:55
42. Brandy & Monica - The Boy Is Mine (Radio Edit) 04:00
43. Tamia - So Into You 04:21
44. Eternal - Angel Of Mine (Radio Mix) 03:37
45. Keith Sweat - Twisted 04:20
46. Gucci Mane feat. Usher - Spotlight 03:53
47. Tevin Campbell - I'm Ready 04:46
48. McLean - My Name 03:19
49. Craig David - 7 Days 03:55
50. Shola Ama - You Might Need Somebody 04:51
51. Ironik - Stay With Me 03:04
52. Wale feat. Tiara Thomas - Bad 04:17
53. Bebe Rexha - I Don't Wanna Grow Up 04:08
54. Ty Dolla $ign feat. E-40 - Saved 02:58
55. Changing Faces - Stroke You Up 03:36
56. Jaheim - Could It Be 03:45
57. Alesha Dixon - Breathe Slow 04:11
58. Beverley Knight - Keep This Fire Burning 03:55
59. Jade - Don't Walk Away 03:37
60. Keisha White - The Weakness In Me 03:20