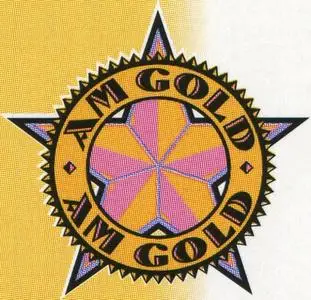 V.A.- Time Life - Am Gold, 1962-1979 (34CDs, 1995)
EAC Rip | FLAC (*tracks, covers) | Run Time: 37:46:15 | 13,76 Gb
Genre: Rock, Pop Rock, Oldies | Label: Time-Life Music
The series was revived as "AM Gold" in 1995, with a different cover design (early volumes had an artist's drawing of a pocket transistor radio, with later volumes bearing a "gold record" with the year or era spotlighted emblazoned over the top). The first 20 volumes were re-titled issues of volumes from the former "Super Hits" series with identical track lineups, while new volumes covering the mid- and late-1970s (including individual volumes for each of the years 1974-1979) were included. As the series was meant to highlight soft rock music, disco songs—which had also gained a significant foothold on Top 40 radio in the United States—were generally not included, although some "edgier" pop music (for example, Blondie's "Heart of Glass") were included.
The "AM Gold" series continued through 1997, with a volume titled AM Gold: TV Themes of the'60s being the last to be issued; after a short break, several more volumes were issued through 2002, the last titled AM Gold: Perfect Harmony.
In 1998, Time-Life issued two "budget" box sets, each containing three CDs or cassettes of 12 songs each, for retail sale. These were titled "AM Gold" and "AM Gold II: Radio Hits '69-'74."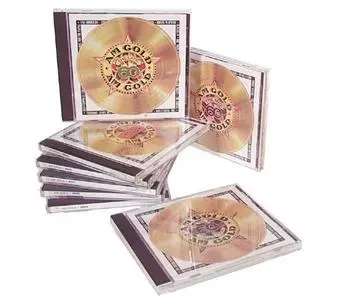 Contains CDs:
Time Life - AM Gold 1962
Time Life - AM Gold 1963
Time Life - AM Gold 1964
Time Life - AM Gold 1965
Time Life - AM Gold 1966
Time Life - AM Gold 1967
Time Life - AM Gold 1968
Time Life - AM Gold 1969
Time Life - AM Gold Early 60s
Time Life - AM Gold Early 60s Classics
Time Life - AM Gold Mid 60s
Time Life - AM Gold Mid 60s Classics
Time Life - AM Gold Late 60s
Time Life - AM Gold Late 60s Classics
Time Life - AM Gold 60s Generation
Time Life - AM Gold 60s TV Themes
Time Life - AM Gold 1970
Time Life - AM Gold 1971
Time Life - AM Gold 1972
Time Life - AM Gold 1973
Time Life - AM Gold 1974
Time Life - AM Gold 1975
Time Life - AM Gold 1976
Time Life - AM Gold 1977
Time Life - AM Gold 1978
Time Life - AM Gold 1979
Time Life - AM Gold #1 Hits Of The 70s (70-74)
Time Life - AM Gold #1 Hits Of The 70s (75-79)
Time Life - AM Gold Early 70s
Time Life - AM Gold Early 70s Classics
Time Life - AM Gold Perfect Harmony
Time Life - AM Gold Mellow Hits of the '70s
Time Life - AM Gold Smash Hits Of The 70s
Time Life - AM Gold Teen Idols Of The 70s
Time Life - AM Gold 1962
01 - Neil Sedaka - Breaking Up Is Hard To Do
02 - Frank Ifield - I Remember You
03 - Mary Wells - Two Lovers
04 - Drifters, The - Up On The Roof
05 - Brian Hyland - Sealed With A Kiss
06 - Brenda Lee - All Alone Am I
07 - Gene Pitney - Only Love Can Break A Heart
08 - Everly Brothers, The - Crying In The Rain
09 - Connie Francis - Don't Break The Heart That Loves You
10 - Duprees, The - You Belong To Me
11 - Ketty Lester - Love Letters
12 - Bobby Darin - Things
13 - Shirelles, The - Soldier Boy
14 - Jay and The Americans - She Cried
15 - Angels, The - 'Til
16 - Johnny Tillotson - It Keeps Right On A-Hurtin'
17 - Lettermen, The - When I Fall In Love
18 - Brenda Lee - Break It To Me Gently
19 - Miracles, The - You've Really Got A Hold On Me
20 - Paul Anka - Love Me Warm And Tender
21 - Dickey Lee - Patches
22 - Shelley Fabares - Johnny Angel

Time Life - AM Gold 1963
01 - Trini Lopez - If I Had A Hammer
02 - Kingston Trio, The - Reverend Mr. Black
03 - Bobby Darin - You're The Reason I'm Living
04 - Barbara Lewis - Hello Stranger
05 - Beach Boys, The - Surfer Girl
06 - Skeeter Davis - The End Of The World
07 - Rooftop Singers, The - Walk Right In
08 - Caravelles, The - You Don't Have To Be A Baby To Cry
09 - Ruby and The Romantics - Our Day Will Come
10 - Freddie Scott - Hey Girl
11 - Lenny Welch - Since I Fell For You
12 - Drifters, The - On Broadway
13 - Nino Tempo and April Stevens - Deep Purple
14 - Murmaids, The - Popsicles And Icicles
15 - Paul and Paula - Hey Paula
16 - Cascades, The - Rhythm Of The Rain
17 - Bobby Vinton - Blue Velvet
18 - Jimmy Gilmer and The Fireballs - Sugar Shack
19 - Village Stompers, The - Washington Square
20 - Bobby Vee - The Night Has A Thousand Eyes
21 - Dionne Warwick - Anyone Who Had A Heart
22 - Dale and Grace - I'm Leaving It Up To You

Time Life - AM Gold 1964
01 - Supremes, The - Baby Love
02 - 4 Seasons, The - Rag Doll
03 - Zombies, The - She's Not There
04 - Gene Pitney - I'm Gonna Be Strong
05 - Little Anthony and The Imperials - Goin' Out Of My Head
06 - Stan Getz with Astrud Gilberto voc. - The Girl From Ipanema
07 - Dionne Warwick - Walk On By
08 - Betty Everett & Jerry Butler - Let It Be Me
09 - Dusty Springfield - Wishin' And Hopin'
10 - Diane Renay - Navy Blue.flac
11 - Terry Stafford - Suspicion
12 - Peter and Gordon - World Without Love
13 - Drifters, The - Under The Boardwalk
14 - Mary Wells - My Guy
15 - Bobby Vinton - Mr. Lonely
16 - Lesley Gore - You Don't Own Me
17 - Beach Boys, The - When I Grow Up
18 - Jay and The Americans - Come A Little Bit Closer
19 - Billy J. Kramer and The Dakotas - Little Children
20 - Gale Garnett - We'll Sing In The Sunshine
21 - Bobby Goldsboro - See The Funny Little Clown
22 - Gerry and The Pacemakers - Don't Let The Sun Catch You Crying

Time Life - AM Gold 1965
01 - Sonny and Cher - I Got You Babe
02 - Petula Clark - Downtown
03 - Jackie DeShannon - What The World Needs Now Is Lov
04 - Temptations, The - My Girl
05 - Peter and Gordon - I Go To Pieces
06 - Wayne Fontana and The Mindbenders - Game Of Love
07 - Tom Jones - What's New Pussycat
08 - Lovin' Spoonful, The - Do You Believe In Magic
09 - Beach Boys, The - California Girls
10 - Barbara Lewis - Make Me Your Baby
11 - Righteous Brothers, The - You've Lost That Lovin' Feelin'
12 - Miracles, The - The Tracks Of My Tears
13 - Gary Lewis and The Playboys - This Diamond Ring.
14 - Fortunes, The - You've Got Your Troubles
15 - Seekers, The - I'll Never Find Another You
16 - Vogues, The - You're The One
17 - Shirley Bassey - Goldfinger
18 - Ramsey Lewis Trio, The - The 'In' Crowd
19 - Supremes, The - Back In My Arms Again
20 - We Five - You Were On My Mind
21 - Bobby Goldsboro - Little Things
22 - Roger Miller - King Of The Road

Time Life - AM Gold 1966
01 - Mamas and The Papas, The - California Dreamin'
02 - Beach Boys, The - Good Vibrations
03 - Bobby Hebb - Sunny.flac
04 - Lovin' Spoonful, The - Daydream
05 - Bob Lind - Elusive Butterfly
06 - Dusty Springfield - You Don't Have To Say You Love Me
07 - Mindbenders, The - A Groovy Kind Of Love
08 - Cher - Bang Bang (My Baby Shot Me Down)
09 - Happenings, The - See You In September
10 - Dionne Warwick - Message To Michael
11 - Percy Sledge - When A Man Loves A Woman
12 - Supremes, The - You Can't Hurry Love
13 - Monkees, The - I'm A Believer
14 - Chiffons, The - Sweet Talkin' Guy
15 - Association, The - Cherish
16 - Gary Lewis and The Playboys - She's Just My Style
17 - Lovin' Spoonful, The - You Didn't Have To Be So Nice
18 - Seekers, The - Georgy Girl
19 - New Vaudeville Band, The - Winchester Cathedral
20 - Petula Clark - My Love
21 - Righteous Brothers, The - (You're My) Soul And Inspiration
22 - B.J. Thomas and The Triumphs - I'm So Lonesome I Could Cry

Time Life - AM Gold 1967
01 - 5th Dimension, The - Up–Up And Away
02 - Turtles, The - Happy Together
03 - Monkees, The - Daydream Believer
04 - Mamas and The Papas, The - Dedicated To The One I Love
05 - Young Rascals, The - How Can I Be Sure
06 - Spanky and Our Gang - Sunday Will Never Be The Same
07 - Smokey Robinson and The Miracles - I Second That Emotion
08 - Keith - 98.6
09 - Dionne Warwick - I Say A Little Prayer
10 - Bee Gees, The - To Love Somebody
11 - Aaron Neville - Tell It Like It Is
12 - Association, The - Windy
13 - Petula Clark - Don't Sleep In The Subway
14 - Bobby Vee and The Strangers - Come Back When You Grow Up
15 - Stone Poneys - Different Drum
16 - Harpers Bizarre - The 59th Street Bridge Song (Feelin' Groovy)
17 - Cowsills, The - The Rain, The Park And Other Things
18 - Supremes, The - Love Is Here And Now You're Gone
19 - Bee Gees, The - (The Lights Went Out In) Massachusetts
20 - Tom Jones - Green, Green Grass Of Home
21 - Casinos, The - Then You Can Tell Me Goodbye
22 - Bobbie Gentry - Ode To Billie Joe

Time Life - AM Gold 1968
01 - Rascals, The - A Beautiful Morning
02 - Classics IV - Spooky
03 - Jose Feliciano - Light My Fire
04 - Sergio Mendes and Brasil '66 - The Look Of Love
05 - Spanky and Our Gang - Like To Get To Know You
06 - Mason Williams - Classical Gas
07 - Merrilee Rush and The Turnabouts - Angel Of The Morning
08 - Temptations, The - I Wish It Would Rain
09 - Marvin Gaye and Tammi Terrell - Ain't Nothing Like The Real Thing
10 - Dionne Warwick - Do You Know The Way To San Jose
11 - Bobby Goldsboro - Honey
12 - B.J. Thomas - Hooked On A Feeling
13 - 5th Dimension, The - Stoned Soul Picnic
14 - Lettermen, The - Goin' Out Of My Head~Can't Take My Eyes Off You
15 - Hugh Masekela - Grazing In The Grass
16 - Vogues, The - Turn Around, Look At Me
17 - Glen Campbell - Wichita Lineman
18 - Dionne Warwick - (Theme From) Valley Of The Dolls
19 - Mama Cass - Dream A Little Dream Of Me
20 - Dion - Abraham, Martin And John
21 - Marvin Gaye - I Heard It Through The Grapevine
22. AM Gold 1968 - 22 - Otis Redding - (Sittin' On) The Dock Of The Bay

Time Life - AM Gold 1969
01 - Diana Ross and The Supremes and The Temptations - I'm Gonna Make You Love Me
02 - B.J. Thomas - Raindrops Keep Fallin' On My Head
03 - Cowsills, The - Hair
04 - Jackie DeShannon - Put A Little Love In Your Heart
05 - Flying Machine, The - Smile A Little Smile For Me
06 - Guess Who, The - These Eyes
07 - Diana Ross and The Surpremes - Someday We'll Be Together
08 - Classics IV - Traces
09 - Nilsson - Everybody's Talkin'
10 - Three Dog Night - Easy To Be Hard
11 - Dionne Warwick - This Girl's In Love With You
12 - Oliver - Good Morning Starshine
13 - Jay & the Americans - This Magic Moment
14 - 5th Dimension, The - Wedding Bell Blues
15 - Jr. Walker and The All Stars - What Does It Take (To Win Your Love)
16 - Mercy - Love (Can Make You Happy)
17 - Smith - Baby It's You
18 - Cuff Links, The - Tracy
19 - Brooklyn Bridge - Worst That Could Happen
20 - Tommy James and The Shondells - Crimson And Clover
21 - Turtles, The - You Showed Me
22 - Youngbloods, The - Get Together

Time Life - AM Gold Early 60s
01 - 4 Seasons, The - Sherry
02 - Bobby Vee - Rubber Ball
03 - Shirelles, The - Will You Love Me Tomorrow
04 - Brook Benton and Dianah Washington - Baby (You've Got What It Takes)
05 - Gene Pitney - Town Without Pit
06 - Connie Francis - Where The Boys Are
07 - Dixiebells, The - (Down At) Papa Joe's
08 - Sue Thompson - Sad Movies Make Me Cry
09 - Ben E. King - Stand By Me
10 - Jack Scott - What In The World's Come Over You
11 - Brenda Lee - I'm Sorry
12 - Singing Nun, The - Dominique
13 - Neil Sedaka - Calander Girl
14 - Drifters, The - Save The Last Dance For Me
15 - Gene McDaniels - A Hundred Pounds Of Clay
16 - Dion and The Belmonts - Where Or When
17 - Linda Scott - I've Told Every Little Star
18 - Larry Hall - Sandy
19 - Ral Donner - You Don't Know What You've Got (Until You Lose It
20 - Timi Yuro - Hurt
21 - Jimmy Charles - A Million To One
22 - Marty Robbins - El Paso

Time Life - AM Gold Early 60s Classics
01 - 4 Seasons, The - Walk Like A Man
02 - Gene Piitney - The Man Who Shot Liberty Valance
03 - Jorgen Ingmann and His Guitar - Apache
04 - Springfields, The - Silver Threads and Golden Needles
05 - Everly Brothers, The - Ebony Eyes
06 - Burl Ives - A Little Bitty Tear
07 - Gene McDaniels - Tower Of Strength
08 - Johnny Crawford - Cindy's Birthday
09 - Joe Dowell - Wooden Heart
10 - Benda Lee - Fool #1
11 - Platters, The - Harbor Lights
12 - Duane Eddy and The Rebels - Because They're Young
13 - Brook Benton - The Boll Weevil Song
14 - Larry Verne - Mr. Custer
15 - Buzz Clifford - Baby Sittin' Boogie
16 - Connie Francis - Everybody's Somebody's Foo
17 - Johnny Burnette - You're Sixteen
18 - Bob Luman - Let's Think About Living
19 - Bobby Vinton - Blue On Blue
20 - Brothers Four, The - Greenfields
21 - Jack Scott - Burning Bridges
22 - Walter Brennan - Old Rivers

Time Life - AM Gold Mid 60s
01 - Supremes, The - Where Did Our Love Go
02 - 4 Seasons, The - Dawn (Go Away)
03 - Petula Clark - I Know A Place
04 - Millie Small - My Boy Lollipop
05 - J. Frank Wilson and The Cavaliers - Last Kiss
06 - Bobby Vinton - There! I've Said It Again
07 - Searchers, The - Love Potion Number Nine
08 - Peter and Gordon - Lady Godiva
09 - Miracles, The - Ooh Baby Baby
10 - Mamas and The Papas, The - Monday, Monday
11 - Righteous Brothers, The - Unchained Melody
12 - Hollies, The - Bus Stop
13 - Vogues, The - Five O'Clock World
14 - Byrds, The - Turn! Turn! Turn! (To Everything There Is A Season)
15 - Association, The - Along Comes Mary
16 - Gary Lewis And The Playboys - Save Your Heart For Me
17 - 4 Seasons, The - Let's Hang On!
18 - Marvin Gaye - How Sweet It Is (To Be Loved By You)
19 - Lovin' Spoonful, The - Did You Ever Have To Make Up Your Mind
20 - Cyrkle, The - Red Rubber Ball
21 - Roger Miller - Dang Me
22 - Gerry and The Pacemakers - Ferry Cross The Mersey

Time Life - AM Gold Mid 60s Classics
01 - Freddy Cannon - Action.flac
02 - Georgie Fame and The Blue Flames - Yeh, Yeh
03 - Serendipity Singers, The - Don't Let The Rain Come Down (Crooked Little Man)
04 - Al Hirt - Java
05 - 4 Seasons, The - Big Man In Town
06 - Beach Boys, The - Don't Worry Baby
07 - Shangri-Las, The - Remember (Walking In The Sand)
08 - Gene Pitney - It Hurts To Be In Love
09 - Dino, Desi and Billy - I'm A Fool
10 - Jay and The Americans - Cara, Mia
11 - Little Anthony and The Imperials - Hurt So Bad
12 - Temptations, The - Beauty Is Only Skin Deep
13 - Petula Clark - I Couldn't Live Without Your Love
14 - Searchers, The - Needles And Pins
15 - Cyrkle, The - Turn-Down Day
16 - Lovin' Spoonful, The - Nashville Cats
17 - Silkie, The - You've Got To Hide Your Love Away
18 - Dusty Springfield - I Only Want To Be With You
19 - T-Bones, The - No Matter What Shape (Your Stomach's In)
20 - Dick And Deedee - Thou Shalt Not Steal
21 - Barbara Mason - Yes, I'm Ready
22 - Mel Carter - Hold Me, Thrill Me, Kiss Me

Time Life - AM Gold Late 60s Classics
01 - Rascals, The - People Got To Be Free
02 - Foundations, The - Build Me Up Buttercup
03 - Marvin Gaye and Tammi Terrell - Ain't No Mountain High Enough
04 - 4 Seasons, The - C'mon Marianne
05 - Tremeloes, The - Silence Is Golden
06 - Association, The - Everything That Touches You
07 - Irish Rovers, The - The Unicorn
08 - Tommy James and The Shondells - Sweet Cherry Wine
09 - Tom Jones - Delilah
10 - Lulu - To Sir With Love
11 - Bee Gees, The - Holiday
12 - Hugo Montenegro, His Orchestra and Chorus - The Good, the Bad and the Ugly
13 - Union Gap, The featuring Gary Puckett - Woman, Woman
14 - Blood, Sweat and Tears - You've Made Me So Very Happy
15 - Kenny Rogers and The First Edition - Ruby, Don't Take Your Love To Town
16 - Happenings, The - I Got Rhythm
17 - Turtles, The - She'd Rather Be With Me
18 - Fifth Estate, The - Ding Dong! The Witch Is Dead
19 - Cowsills, The - Indian Lake
20 - O.C. Smith - Little Green Apples
21 - Oliver - Jean
22 - Three Dog Night - One

Time Life - AM Gold 60s Generation
01 - Box Tops, The - Cry Like A Baby
02 - Tommy James and The Shondells - I Think We're Alone Now
03 - Monkees, The - Last Train To Clarksville
04 - Beach Boys, The - Sloop John B.
05 - Judy Collins - Both Sides Now
06 - Blood, Sweat & Tears - Spinning Wheel
07 - Fifth Dimension, The - Aquarius~Let The Sunshine In (The Flesh Failures)
08 - Mamas and The Papas, The - I Saw Her Again
09 - Tommy Roe - Dizzy
10 - Byrds, The - Mr. Tambourine Man
11 - Len Barry - 1-2-3
12 - Buckinghams, The - Kind Of A Drag
13 - Donovan - Mellow Yellow
14 - Steam - Na Na Hey Hey Kiss Him Goodbye
15 - Jay and The Techniques - Apples, Peaches, Pumpkin Pie
16 - Music Explosion, The - Little Bit O' Soul
17 - Troggs, The - Love Is All Around
18 - Janis Ian - Society's Child (Baby I've Been Thinking)
19 - Scott McKenzie - San Francisco (Be Sure To Wear Flowers In Your Hair)
20 - Johnny Nash - Hold Me Tight
21 - Chambers Brothers, The - Time Has Come Today
22 - Crispian St. Peters - The Pied Piper

Time Life - AM Gold 60s TV Themes
01. David Rose-Bonanza (1:40)
02. Lester Flatt and Earl Scruggs-The Ballad Of Jed Clampett (2:05)
03. Victor Mizzy AHO and Chorus-The Addams Family (Main Theme) (2:00)
04. Nelson Riddle AHO-Route 66 Theme (2:10)
05. Johnny Cash-The Rebel (1:54)
06. Henry Mancini AHO-Peter Gunn Theme (2:08)
07. Don Ralke-77 Sunset Strip (1:57)
08. Billy Vaughn AHO-A Swingin' Safari (2:17)
09. Andy Griffith-The Andy Griffith Theme (2:20)
10. Jack Marshall-Theme From The Munsters (2:07)
11. Curt Massey-Petticoat Junction (2:14)
12. Lionel Newman AHO with Jud Conlon's Rhythmaires-Dobie (2:22)
13. Lalo Schifrin-Mission Impossible (2:34)
14. Mort Stevens AHO-Hawaii Five-O (1:36)
15. Hugo Montenegro, his Orchestra and Chorus-Jeannie (1:57)
16. Monkees, The-Theme From The Monkees (2:21)
17. Hoyt Curtain-Meet The Flintstones (1:25)
18. Neil Hefti-Batman Theme (2:21)
19. Jay Livingston-Mister Ed (0:55)
20. Cowsills, The-Love American Style (2:49)
21. Frank DeVol-My Three Sons (2:20)
22. Al (He's The King) Hirt-Green Hornet Theme (2:21)
23. Edwin Astley AHO-Main Theme From The Saint (1:48)
24. Jerry Byrd-Theme From Adventures In Paradise (2:32)

Time Life - AM Gold 1970
01 - Diana Ross - Ain't No Mountain High Enough
02 - Sugarloaf - Green-Eyed Lady
03 - Bread - Make it With You
04 - Elton John - Your Song
05 - Melanie - Lay Down (Candles In The Rain)
06 - Partridge Family, The - I Think I Love You
07 - 5 Stairsteps, The - O-O-H Child
08 - Edison Lighthouse - Love Grows (Where My Rosemary Goes)
09 - Brian Hyland - Gypsy Woman
10 - Eddie Holman - Hey There Lonely Girl
11 - Brook Benton - Rainy Night In Georgia
12 - Mungo Jerry - In The Summertime
13 - Guess Who, The - Share The Land
14 - Dawn - Candida
15 - R. Dean Taylor - Indiana Wants Me
16 - Tee Set, The - Ma Belle Amie
17 - 5th Dimension, The - One Less Bell To Answer
18 - Ray Stevens - Everything Is Beautiful
19 - Anne Murray - Snowbird
20 - Clarence Carter - Patches
21 - Dionne Warwick - I'll Never Fall In Love Again
22 - Jackson Five, The - I'll Be There

Time Life - AM Gold 1971
01 - Tom Jones - She's A Lady
02 - Dawn - Knock Three Times
03 - Tommy James - Draggin' The Line
04 - Jonathan Edwards - Sunshine
05 - Carly Simon - That's The Way I've Always Heard It Should Be
06 - Melanie - Brand New Key
07 - Five Man Electrical Band - Signs
08 - Hamilton, Joe Frank and Reynolds - Don't Pull Your Love
09 - Jackson 5, The - Never Can Say Goodbye
10 - Temptations, The - Just My Imagination (Running Away With Me)
11 - Nitty Gritty Dirt Band, The - Mr. Bojangles
12 - Honey Cone, The - Want Ads
13 - Three Dog Night - An Old Fashioned Love Song
14 - Brewer and Shipley - One Toke Over The Line
15 - Joan Baez - The Night They Drove Old Dixie Down
16 - Ocean - Put Your Hand In The Hand
17 - Raiders - Indian Reservation (The Lament Of The Cherokee Reservation Indian)
18 - Grass Roots, The - Temptation Eyes
19 - Aretha Franklin - Spanish Harlem
20 - Bread - Baby I'm-A Want You
21 - Gladys Knight and The Pips - If I Were Your Woman.
22 - Chi-Lites, The - Have You Seen Her

Time Life - AM Gold 1972
01 - Three Dog Night - Black And White
02 - Jim Croce - You Don't Mess Around With Jim
03 - Johnny Nash - I Can See Clearly Now
04 - Al Green - I'm Still In Love With You
05 - Gilbert O'Sullivan - Alone Again (Naturally)
06 - 5th Dimension, The - (Last Night) I Didn't Get To Sleep At All
07 - Gallery - Nice To Be With You - Gallery - Nice To Be With You
08 - Ricky Nelson and The Stone Canyon Band - Garden Party
09 - Seals and Crofts - Summer Breeze
10 - Lobo - I'd Love You To Want Me
11 - Climax - Precious And Few
12 - America - A Horse With No Name
13 - Looking Glass - Brandy (You're A Fine Girl)
14 - Main Ingredient, The - Everybody Plays The Fool
15 - Dr. Hook and The Medicine Show - Sylvia's Mother
16 - Chi-Lites, The - Oh Girl - Chi-Lites, The - Oh Girl
17 - Danny O'Keefe - Good Time Charlie's Got The Blues
18 - Billy Paul - Me And Mrs. Jones
19 - Mac Davis - Baby Don't Get Hooked On Me
20 - Nilsson - Without You
21 - Moody Blues - Nights In White Satin

Time Life - AM Gold 1973
01 - Helen Reddy - Delta Dawn
02 - Jim Croce - Bad, Bad Leroy Brown
03 - Dawn featuring Tony Orlando - Tie A Yellow Ribbon Round The Ole Oak Tree
04 - Three Dog Night - Shambala
05 - Dobie Gray - Drift Away
06 - Al Green - Call Me (Come Back Home)
07 - James Taylor - Don't Let Me Be Lonely Tonight
08 - Aretha Franklin - Until You Come Back To Me (That's What I'm Gonna Do)
09 - Carly Simon - You're So Vain
10 - Todd Rundgren - Hello It's Me
11 - Maureen McGovern - The Morning After
12 - Four Tops - Ain't No Woman (Like The One I've Got)
13 - Stealers Wheel - Stuck In The Middle With You
14 - Spinners, The - Could It Be I'm Falling In Love
15 - Gladys Knight and The Pips - Midnight Train To Georgia
16 - Seals and Crofts - Diamond Girl
17 - Diana Ross - Touch Me In The Morning
18 - Dr. Hook and The Medicine Show - The Cover Of 'Rolling Stone'
19 - B.W. Stevenson - My Maria
20 - Skylark - Wildflower
21 - Art Garfunkel - All I Know

Time Life - AM Gold 1974
01 - Billy Swan - I Can Help
02 - Carly Simon and James Taylor - Mockingbir
03 - Dionne Warwick and The Spinners - Then Came You
04 - Redbone - Come And Get Your Love
05 - Maria Muldaur - Midnight At The Oasis
06 - Hollies, The - The Air That I Breathe
07 - America - Tin Man
08 - Bo Donaldson and The Heywoods - Billy, Don't Be A Hero
09 - Paper Lace - The Night Chicago Died
10 - Al Wilson - Show And Tell
11 - Gladys Knight and The Pips - Best Thing That Ever Happened To Me
12 - MFSB featuring The Three Degrees - TSOP (The Sound Of Philadelphia)
13 - Hues Corporation, The - Rock The Boat
14 - Three Degrees, The - When Will I See You Again
15 - First Class - Beach Baby
16 - Terry Jacks - Seasons In The Sun
17 - Andy Kim - Rock Me Gently
18 - David Essex - Rock On
19 -Three Dog Night - The Show Must Go On
20 - Marvin Hamlisch - The Entertainer
21 - Helen Reddy - Angie Baby
22 - Dave Loggins - Please Come To Boston

Time Life - AM Gold 1975
01 - KC and The Sunshine Band - That's The Way (I Like It)
02 - Leo Sayer - Long Tall Glasses (I Can Dance)
03 - Labelle - Lady Marmalade
04 - Pilot - Magic
05 - Sweet - Ballroom Blitz
06 - Ozark Mountain Daredevils - Jackie Blue
07 - Michael Martin Murphey - Wildfire
08 - Phoebe Snow - Poetry Man
09 - Orleans - Dance With Me
10 - Jessi Colter - I'm Not Lisa
11 - Frankie Valli - My Eyes Adored You
12 - Linda Ronstadt - You're No Good
13 - Earth, Wind and Fire - Shining Star
14 - War - Why Can't We Be Friends
15 - Captain and Tennille - Love Will Keep Us Together
16 - B.J. Thomas - (Hey Won't You Play) Another Somebody Done Somebody Wrong Song
17 - Glen Campbell - Rhinestone Cowboy
18 - America - Sister Golden Hair
19 - Doobie, The Brothers - Black Water
20 - 10cc - I'm Not In Love
21 - Jigsaw - Sky High
22 - Minnie Riperton - Lovin' You

Time Life - AM Gold 1976
01 - Pratt and McClain with Brother Love - Happy Days
02 - Bay City Rollers - Saturday Night
03 - Peter Frampton - Show Me The Way
04 - Orleans - Still The One
05 - Frankie Valli and The Four Seasons - December, 1963 (Oh, What A Night)
06 - Lou Rawls - You'll Never Find Another Love Like Mine
07 - Elvin Bishop - Fooled Around And Fell In Love
08 - Starbuck - Moonlight Feels Right
09 - England Dan and John Ford Coley - I'd Really Love To See You Tonight
10 - Gary Wright - Dream Weaver
11 - Eric Carmen - All By Myself
12 - KC and The Sunshine Band - (Shake, Shake, Shake) Shake Your Booty
13 - Maxine Nightingale - Right Back Where we Started From
14 - Fleetwood Mac - Say You Love Me
15 - Henry Gross - Shannon
16 - Firefall - You Are The Woman
17 - Darryl Hall and John Oates - Sara Smile
18 - Starland Vocal Band - Afternoon Delight
19 - John Sebastian - Welcome Back
20 - Captain and Tennille - Muskrat Love
21 - Seals and Crofts - Get Closer
22. AM Gold 1976 - 22 - Manhattans, The - Kiss And Say Goodbye

Time Life - AM Gold 1977
01 - Fleetwood Mac - Don't Stop
02 - Linda Ronstadt - It's So Easy
03 - Daryl Hall and John Oates - Rich Girl
04 - Climax Blues Band - Couldn't Get It Right
05 - Al Stewart - Year Of The Cat
06 - Commadores - Easy
07 - Andrew Gold - Lonely Boy
08 - 10cc - The Things We Do For Love
09 - Dave Mason - We Just Disagree
10 - David Soul - Don't Give Up On Us
11 - Meco - Star Wars Theme~Cantina Band
12 - Rose Royce - Car Wash
13 - KC and The Sunshine Band - I'm Your Boogie Man
14 - Marilyn McCoo and Billy Davis Jr. - You Don't Have To Be A Star (To Be In My Show)
15 - Atlanta Rhythm Section - So In To You
16 - Alan O'Day - Undercover Angel
17 - Shaun Cassidy - That's Rock 'N' Roll
18 - Kenny Nolan - I Like Dreamin'.flac
19 - Glen Campbell - Southern Nights
20 - Firefall - Just Remember I Love You

Time Life - AM Gold 1978
01 - Nick Gilder - Hot Child In The City
02 - Sweet - Love Is Like Oxygen
03 - Boston - Don't Look Back
04 - John Paul Young - Love Is In The Air
05 - Bob Welch - Sentimental Lady
06 - Little River Band - Reminiscing
07 - Player - Baby Come Back
08 - Pablo Cruise - Love Will Find A Way
09 - Chuck Mangione - Feels So Good
10 - Commodores - Three Times A Lady
11 - Andy Gibb - Shadow Dancing
12 - Yvonne Elliman - If I Can't Have You
13 - Chic - Le Freak
14 - Exile - Kiss You All Over
15 - O'Jays, The - Use Ta Be My Girl
16 - Dolly Parton - Here You Come Again
17 - Jay Ferguson - Thunder Island
18 - Gino Vannelli - I Just Wanna Stop
19 - Al Stewart - Time Passages
20 - Ambrosia - How Much I Feel

Time Life - AM Gold 1979
01 - Knack - My Sharona
02 - Toto - Hold the Line
03 - Babys - Every Time I Think of You
04 - Little River Band - Lonesome Loser
05 - Dr. Hook - Sharing the Night Together
06 - David Naughton - Makin' It
07 - Leif Garrett - I Was Made for Dancin'
08 - Robert John - Sad Eyes
09 - Randy Vanwarmer - Just When I Needed You Most
10 - Earth, Wind & Fire - After the Love Has Gone - Earth, Wind and Fire
11 - Blondie - Heart of Glass
12 - Chic - Good Times
13 - Doobie Brothers - What a Fool Believes
14 - Suzi Quatro & Chris Norman - Stumblin' In
15 - Rupert Holmes - Escape (The Pina Colada Song)
16 - John Stewart - Gold
17 - Nicolette Larson - Lotta Love
18 - Commodores - Still
19 - Dionne Warwick - I'll Never Love This Way Again
20 - Rex Smith - You Take My Breath Away

Time Life - AM Gold #1 Hits Of The 70s (70-74)
01 - Three Dog Night - Joy To The World 3:17
02 - The Guess Who - American Woman 3:54
03 - Edwin Starr - War 3:24
04 - Shocking Blue - Venus 3:06
05 - Three Dog Night - Mama Told Me (Not To Come) 3:20
06 - Charlie Rich - The Most Beautiful Girl 2:44
07 - Helen Reddy - I Am Woman 3:16
08 - Stoies - Brother Louie 3:57
09 - Ray Stevens - The Streak 3:18
10 - George McCrae - Rock Your Baby 3:21
11 - The O'Jays - Love Train 3:00
12 - Isaak Hayes - Theme From Shaft 3:18
13 - Carl Douglas - Kung Fu Fighting 3:18
14 - Billy Preston - Will It Go Round In Circles 3:50
15 - Love Unlimited Orchestra - Love's Theme 3:36
16 - Vicki Lawrence - The Night The Lights Went Out In Georgia 3:36
17 - Harry Chapin - Cat's In The Cradle 3:40
18 - Jim Croce - Time In A Bottle 2:28
19 - John Denver - Sunshine On My Shoulders 3:22
20 - Don McLean - American Pie 8:32

Time Life - AM Gold #1 Hits Of The 70s (75-79)
01 - Frankie Valli - Grease
02 - Chic - Le Freak
03 - Emotions, The - Best Of My Love
04 - Thelma Houston - Don't Leave Me This Way
05 - Gloria Gaynor - I Will Survive
06 - Walter Murphy and The Big Apple Band - A Fifth Of Beethoven
07 - Andy Gibb - I Just Want To Be Your Everything
08 - Olivia Newton-John - Have You Never Been Mellow
09 - Bellamy Brothers - Let Your Love Flow
10 - John Denver - Thank God I'm A Country Boy
11 - Manfred Mann's Earth Band - Blinded By The Light
12 - Bill Conti - Gonna Fly Now (Theme from Rocky)
13 - Neil Sedaka - Laughter In The Rain
14 - Mary MacGregor - Torn Between Two Lovers
15 - Leo Sayer - When I Need You
16 - Freddy Fender - Before The Next Teardrop Falls
17 - Shaun Cassidy - Da Doo Ron Ron
18 - Herb Alpert - Rise
19 - Peaches and Herb - Reunited
20 - Johnny Mathis and Deniece Williams - Too Much, Too Little, Too Late

Time Life - AM Gold Early 70's Classics
01. Jackson 5, The-ABC (2:60)
02. Nilsson-Coconut (3:53)
03. Sailcat-Motorcycle Mama (2:07)
04. Jim Croce-Operator (That's Not The Way It Feels) (3:48)
05. B.J. Thomas-Rock And Roll Lullaby (4:14)
06. Tom Jones-Without Love (There Is Nothing) (3:47)
07. Wadsworth Mansion-Sweet Mary (2:43)
08. Lobo-Me And You And A Dog Named Boo (2:54)
09. Defranco Family, The feat. Tony DeFranco-Heartbeat – It's A Lovebeat (3:12)
10. Hurricane Smith-Oh Babe, What Would You Say (3:30)
11. Bill Withers-Lean On Me (3:49)
12. Cornelius Brothers And Sister Rose-Treat Her Like A Lady (2:47)
13. Runt-We Gotta Get You A Woman (3:09)
14. Vanity Fare-Hitchin' A Ride (3:08)
15. Bobby Bloom-Montego Bay (2:59)
16. James Taylor-You've Got A Friend (4:31)
17. Joe South and The Believers-Walk A Mile In My Shoes (3:45)
18. Mark Lindsay-Arizona (3:13)
19. Sammy Davis Jr.-The Candy Man (3:11)
20. Eric Weissberg and Steve Mandell-Dueling Banjos (2:20)
21. Edward Bear-Last Song (3:18)
22. Bread-The Guitar Man (3:43)

Time Life - AM Gold Early 70s
01. Rod Stewart-Maggie May (5:15)
02. Doobie Brothers, The-Listen To The Music (3:26)
03. Jim Croce-Time In A Bottle (2:26)
04. Bill Withers-Ain't No Sunshine (2:05)
05. Partridge Family, The-I Woke Up In Love This Morning (2:39)
06. Smokey Robinson and The Miracles-The Tears Of A Clown (2:59)
07. Chairmen Of The Board, The-Give Me Just A Little More Time (2:41)
08. O'Jays, The-Love Train (2:58)
09. Albert Hammond-It Never Rains In Southern California (3:31)
10. Delany and Bonnie and Friends-Never Ending Song Of Love (2:37)
11. Harold Melvin and The Blue Notes-If You Don't Know Me By Now (3:28)
12. Grass Roots, The-Sooner Or Later (2:37)
13. Al Green-Let's Stay Together (3:40)
14. Bread-If (2:35)
15. James Taylor-Fire And Rain (3:20)
16. Friends Of Distinction, The-Love Or Let Me Be Lonely (3:22)
17. America-Ventura Highway (3:33)
18. Buoys, The-Timothy (2:48) - 6.41 MiB
19. Cornelius Brothers and Sister Rose-Too Late To Turn Back Now (3:20)
20. Jackson 5, The-The Love You Save (3:06)
21. Rick Springfield-Speak To The Sky (2:44)
22. Don McLean-Vincent (3:58)

Time Life - AM Gold Mellow Hits Of The 70s
01. Dawn featuring Tony Orlando-Tie A Yellow Ribbon Round The Ole Oak Tree (3:21)
02. Jim Stafford-Spiders And Snakes (3:06)
03. Paul Anka-(You're) Having My Baby (2:35)
04. Starland Vocal Band-Afternoon Delight (3:13)
05. Frank Mills-Music Box Dancer (3:19)
06. Dan Hill-Sometimes When We Touch (4:04)
07. Engelbert Humperdinck-After The Lovin' (3:57)
08. Captain and Tennille-Muskrat Love (3:49)
09. Minnie Riperton-Lovin' You (3:26)
10. Sammy Davis Jr.-The Candy Man (3:11)
11. Neil Sedaka-Breaking Up Is Hard To Do (3:18)
12. Bobby Vinton-My Melody Of Love (3:11)
13. Morris Albert-Feelings (3:46)
14. Debby Boone-You Light Up My Life (3:40)
15. Rhythm Heritage-Theme From S.W.A.T. (2:51)
16. Michael Jackson-Ben (2:47)
17. Rupert Holmes-Escape (The Pina Colada Song) (3:54)
18. Sylvia-Pillow Talk (4:07)
19. Olivia Newton-John-I Honestly Love You (3:39)
20. Les Crane-Desiderata (4:00)

Time Life - AM Gold Perfect Harmony
01. Jackie DeShannon-Put A Little Love In Your Heart (2:32)
02. Ocean-Put Your Hand In the Hand (2:54)
03. Ray Stevens-Everything Is Beautiful (3:31)
04. Tom T. Hall-Me And Jesus (3:22)
05. Melanie and The Edwin Hawkins Singers-Lay Down (Candles In The Rain) (3:55)
06. Godspell Cast-Day By Day (3:17)
07. Debby Boone-You Light Up My Life (3:39)
08. Louis Armstrong-What A Wonderful World (2:19)
09. Brotherhood Of Man-United We Stand (2:53)
10. Aretha Franklin-Bridge Over Troubled Water (5:30)
11. Hollies, The-He Ain't Heavy, He's My Brother (4:16)
12. William DeVaughn-Be Thankful For What You Got (3:22)
13. Edwin Hawkins Singers, The-Oh Happy Day (5:08)
14. Cat Stevens-Morning Has Broken (3:20)
15. Murray Head-Superstar (4:18)
16. New Seekers, The-I'd Like To Teach The World To Sing (In Perfect Harmony) (2:23)
17. Yvonne Elliman-I Don't Know How To Love Him (3:35)
18. Kris Kristofferson-Why Me (3:28)
19. Three Dog Night-Joy To The World (3:42)
20. Norman Greenbaun-Spirit In The Sky (4:01)

Time Life - AM Gold Smash Hits Of The 70s
01. Hot Chocolate-You Sexy Thing (4:05)
02. Blue Swede-Hooked On A Feeling (2:53)
03. Robert John-The Lion Sleeps Tonight (2:34)
04. Sammy Johns-Chevy Van (2:58)
05. Lobo-Me And You And A Dog Named Boo (2:53)
06. Melanie-Brand New Key (2:25)
07. Sweet-Little Willie (3:14) -
08. Vanity Fare-Hitchin' A Ride (2:57)
09. David Geddes-Run Joey Run (2:54)
10. Neil Sedaka-Bad Blood (3:10)
11. Leo Sayer-You Make Me Feel Like Dancing (2:52)
12. Climax Blues Band-Couldn't Get It Right (3:19)
13. Pablo Cruise-Whatcha Gonna Do (4:17)
14. Ace-How Long (3:23)
15. Blues Image-Ride Captain Ride (3:43)
16. Reunion-Life Is A Rock (But The Radio Rolled Me) (3:33)
17. Poppy Family, The-Which Way You Goin' Billy (3:23)
18. America-Lonely People (2:30)
19. Edward Bear-Last Song (3:14)
20. Hurricane Smith-Oh Babe, What Would You Say (3:27)

Time Life - AM Gold Teen Idols Of The 70s
01. Osmonds-One Bad Apple (2:46)
02. Jackson 5-ABC (2:60)
03. Defranco Family-Heartbeat–It's A Lovebeat (3:14)
04. Bobby Sherman-Julie, Do Ya Love Me (2:56)
05. Partridge Family-I Can Feel Your Heartbeat (2:08)
06. Rick Springfield-Speak To The Sky (2:45)
07. Shaun Cassidy-That's Rock 'n' Roll (2:55)
08. Andy Gibb-I Just Want To Be Your Everything (3:47)
09. Michael Jackson-Ben (2:47)
10. Gilbert O'Sullivan-Alone Again (Naturally) (3:40)
11. Bay City Rollers-Saturday Night (2:57)
12. Michael Jackson-Rockin' Robin (2:35)
13. Bobby Sherman-Easy Come, Easy Go (2:42)
14. David Soul-Don't Give Up On Us (3:39)
15. Brady Kids-It's A Sunshine Day (2:33)
16. Raspberries-Go All The Way (3:23)
17. Peter Frampton-Baby, I Love Your Way (3:39)
18. Rex Smith-You Take My Breath Away (3:14)
19. John Travolta-Let Her In (3:04)
20. Donny Osmond-Go Away Little Girl (2:33)
AUDIOCHECKER v2.0 beta (build 457) - by Dester - opdester@freemail.hu
~~~~~~~~~~~~~~~~~~~~~~~~~~~~~~~~~~
-=== DO NOT EDIT THIS FILE! ===-

Path: …\Time Life-AM Gold-1962-(FLAC)

01 -=- AM Gold 1962 - 22 - Shelly Fabares - Johnny Angel.flac -=- CDDA (100%)
02 -=- AM Gold 1962 - 01 - Neil Sedaka - Breaking Up Is Hard To Do.flac -=- CDDA (99%)
03 -=- AM Gold 1962 - 02 - Frank Ifield - I Remember You.flac -=- CDDA (100%)
04 -=- AM Gold 1962 - 03 - Mary Wells - Two Lovers.flac -=- CDDA (100%)
05 -=- AM Gold 1962 - 04 - Drifters, The - Up On The Roof.flac -=- CDDA (100%)
06 -=- AM Gold 1962 - 05 - Brian Hyland - Sealed With A Kiss.flac -=- CDDA (100%)
07 -=- AM Gold 1962 - 06 - Brenda Lee - All Alone Am I.flac -=- CDDA (85%)
08 -=- AM Gold 1962 - 07 - Gene Pitney - Only Love Can Break A Heart.flac -=- CDDA (100%)
09 -=- AM Gold 1962 - 08 - Everly Brothers, The - Crying In The Rain.flac -=- CDDA (100%)
10 -=- AM Gold 1962 - 09 - Connie Francis - Don't Break The Heart That Loves You.flac -=- CDDA (100%)
11 -=- AM Gold 1962 - 10 - Duprees, The - You Belong to Me.flac -=- CDDA (100%)
12 -=- AM Gold 1962 - 11 - Ketty Lester - Love Letters.flac -=- CDDA (100%)
13 -=- AM Gold 1962 - 12 - Bobby Darin - Things.flac -=- CDDA (100%)
14 -=- AM Gold 1962 - 13 - Shirelles, The - Soldier Boy.flac -=- CDDA (100%)
15 -=- AM Gold 1962 - 14 - Jay and The Americans - She Cried.flac -=- CDDA (100%)
16 -=- AM Gold 1962 - 15 - Angels, The - 'Til.flac -=- CDDA (100%)
17 -=- AM Gold 1962 - 16 - Johnny Tillotson - It Keeps Right On A-Hurtin'.flac -=- CDDA (100%)
18 -=- AM Gold 1962 - 17 - Lettermen, The - When I Fall in Love.flac -=- CDDA (100%)
19 -=- AM Gold 1962 - 18 - Brenda Lee - Break It To Me Gently.flac -=- CDDA (99%)
20 -=- AM Gold 1962 - 19 - Miracles, The - You've Really Got A Hold On Me.flac -=- CDDA (100%)
21 -=- AM Gold 1962 - 20 - Paul Anka - Love Me Warm And Tender.flac -=- CDDA (100%)
22 -=- AM Gold 1962 - 21 - Dickey Lee - Patches.flac -=- CDDA (100%)

Summary 99,23% CDDA

238788356
=================================
AUDIOCHECKER v2.0 beta (build 457) - by Dester - opdester@freemail.hu
~~~~~~~~~~~~~~~~~~~~~~~~~~~~~~~~~~
-=== DO NOT EDIT THIS FILE! ===-

Path: …\Time Life-AM Gold-1963-(FLAC)

01 -=- AM Gold 1963 - 22 - Dale and Grace - I'm Leaving It Up To You.flac -=- CDDA (58%)
02 -=- AM Gold 1963 - 01 - Trini Lopez - If I Had A Hammer.flac -=- CDDA (100%)
03 -=- AM Gold 1963 - 02 - Kingston Trio, The - Reverend Mr. Black.flac -=- CDDA (94%)
04 -=- AM Gold 1963 - 03 - Bobby Darin - You're The Reason I'm Living.flac -=- CDDA (100%)
05 -=- AM Gold 1963 - 04 - Barbara Lewis - Hello Stranger.flac -=- CDDA (100%)
06 -=- AM Gold 1963 - 05 - Beach Boys, The - Surfer Girl.flac -=- CDDA (99%)
07 -=- AM Gold 1963 - 06 - Skeeter Davis - The End Of The World.flac -=- CDDA (100%)
08 -=- AM Gold 1963 - 07 - Rooftop Singers, The - Walk Right In.flac -=- CDDA (100%)
09 -=- AM Gold 1963 - 08 - Caravelles, The - You Don't Have To Be A Baby To Cry.flac -=- CDDA (100%)
10 -=- AM Gold 1963 - 09 - Ruby and The Romantics - Our Day Will Come.flac -=- CDDA (100%)
11 -=- AM Gold 1963 - 10 - Freddie Scott - Hey Girl.flac -=- CDDA (100%)
12 -=- AM Gold 1963 - 11 - Lenny Welch - Since I Fell For You.flac -=- CDDA (100%)
13 -=- AM Gold 1963 - 12 - Drifters, The - On Broadway.flac -=- MPEG (80%)
14 -=- AM Gold 1963 - 13 - Nino Tempo and April Stevens - Deep Purple.flac -=- CDDA (99%)
15 -=- AM Gold 1963 - 14 - Murmaids, The - Popsicles And Icicles.flac -=- CDDA (100%)
16 -=- AM Gold 1963 - 15 - Paul and Paula - Hey Paula.flac -=- CDDA (100%)
17 -=- AM Gold 1963 - 16 - Cascades, The - Rhythm Of The Rain.flac -=- ERROR
18 -=- AM Gold 1963 - 17 - Bobby Vinton - Blue Velvet.flac -=- CDDA (100%)
19 -=- AM Gold 1963 - 18 - Jimmy Gilmer and The Fireballs - Sugar Shack.flac -=- CDDA (100%)
20 -=- AM Gold 1963 - 19 - Village Stompers, The - Washington Square.flac -=- CDDA (100%)
21 -=- AM Gold 1963 - 20 - Bobby Vee - The Night Has A Thousand Eyes.flac -=- CDDA (100%)
22 -=- AM Gold 1963 - 21 - Dionne Warwick - Anyone Who Had A Heart.flac -=- CDDA (100%)

Summary 93,81% CDDA

221429652
==============================
AUDIOCHECKER v2.0 beta (build 457) - by Dester - opdester@freemail.hu
~~~~~~~~~~~~~~~~~~~~~~~~~~~~~~~~~~
-=== DO NOT EDIT THIS FILE! ===-

Path: …\Time Life-AM Gold-1964-(FLAC)

01 -=- AM Gold 1964 - 01 - Supremes, The - Baby Love.flac -=- CDDA (100%)
02 -=- AM Gold 1964 - 02 - 4 Seasons, The - Rag Doll.flac -=- MPEG (89%)
03 -=- AM Gold 1964 - 03 - Zombies, The - She's Not There.flac -=- CDDA (100%)
04 -=- AM Gold 1964 - 04 - Gene Pitney - I'm Gonna Be Strong.flac -=- CDDA (100%)
05 -=- AM Gold 1964 - 05 - Little Anthony and The Imperials - Goin' Out Of My Head.flac -=- CDDA (100%)
06 -=- AM Gold 1964 - 06 - Stan Getz with Astrud Gilberto voc. - The Girl From Ipanema.flac -=- CDDA (100%)
07 -=- AM Gold 1964 - 07 - Dionne Warwick - Walk On By.flac -=- CDDA (100%)
08 -=- AM Gold 1964 - 08 - Betty Everett and Jerry Butler - Let It Be Me.flac -=- CDDA (100%)
09 -=- AM Gold 1964 - 09 - Dusty Springfield - Wishin' And Hopin'.flac -=- CDDA (100%)
10 -=- AM Gold 1964 - 10 - Diane Renay - Navy Blue.flac -=- CDDA (100%)
11 -=- AM Gold 1964 - 11 - Terry Stafford - Suspicion.flac -=- CDDA (100%)
12 -=- AM Gold 1964 - 12 - Peter and Gordon - World Without Love.flac -=- CDDA (100%)
13 -=- AM Gold 1964 - 13 - Drifters, The - Under The Boardwalk.flac -=- ERROR
14 -=- AM Gold 1964 - 14 - Mary Wells - My Guy.flac -=- CDDA (100%)
15 -=- AM Gold 1964 - 15 - Bobby Vinton - Mr. Lonely.flac -=- CDDA (100%)
16 -=- AM Gold 1964 - 16 - Lesley Gore - You Don't Own Me.flac -=- CDDA (100%)
17 -=- AM Gold 1964 - 17 - Beach Boys, The - When I Grow Up.flac -=- CDDA (100%)
18 -=- AM Gold 1964 - 18 - Jay and The Americans - Come A Little Bit Closer.flac -=- CDDA (100%)
19 -=- AM Gold 1964 - 19 - Billy J. Kramer and The Dakotas - Little Children.flac -=- CDDA (100%)
20 -=- AM Gold 1964 - 20 - Gale Garnett - We'll Sing In The Sunshine.flac -=- CDDA (99%)
21 -=- AM Gold 1964 - 21 - Bobby Goldsboro - See The Funny Little Clown.flac -=- CDDA (100%)
22 -=- AM Gold 1964 - 22 - Gerry and The Pacemakers - Don't Let The Sun Catch You Crying.flac -=- CDDA (100%)

Summary 95,71% CDDA

265368052
===================================
All 34 log files included…