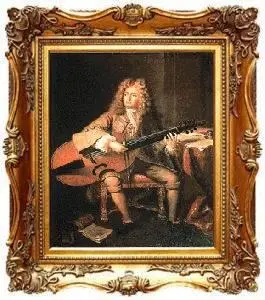 Early Modern (1880-1920)
The period from around 1880 to around 1920 saw the beginnings of the fragmentation that would be the defining characteristic of classical music in the twentieth century. Some composers, such as Gustav Mahler, Richard Strauss, and Sergei Rachmaninoff, persisted in writing in the Romantic style. Their music features more and more daring harmonies and ever thicker washes of sound, but the underlying structure of their music is similar to that of Beethoven's. Others, most, notably Claude Debussy and Maurice Ravel in France, chose to use the orchestra or piano in more experimental ways, creating sound images that exist purely for their own beauty and do not necessarily fit into a predefined structure such as a sonata or a symphony.
What to do next
Once you have browsed and read about the recommended albums of this section at Classicalcdguide.com, you can come back here and download the albums that has cought your interest. The albums marked by a red number are the ones I have yet been unable to find anywhere so any help on that matter would be very much appreciated.
If you want more
In case you feel inspired to get more you are welcome to visit the
main page
of project Climax from where you will have access to a virtual library of quality recordings of classical music. Everything indexed into a variety of categories that should suit everyones taste.

01 - 02 - 03 - 04 - 05 - 06 - 07 - 08 - 09 - 10 - 11 - 12 - 13 - 14

Password: Sankerib
01 - Gustav Mahler; Symphony No.1 'Titan' & No.10 'Adagio' - Bernstein & NPO (Sony 2001)
http://rapidshare.de/files/34876190/119AOKOKHFFD.part4.rar
http://rapidshare.de/files/34859058/119AOKOKHFFD.part3.rar
http://rapidshare.de/files/34838221/119AOKOKHFFD.part2.rar
http://rapidshare.de/files/34806964/119AOKOKHFFD.part1.rar

02 - Debussy, Dutilleux, Ravel; String Quartets - Belcea Quartet (EMI 2001)
http://rapidshare.de/files/34912738/120ADETJBNDJ.part3.rar
http://rapidshare.de/files/34904723/120ADETJBNDJ.part2.rar
http://rapidshare.de/files/34888148/120ADETJBNDJ.part1.rar

03 - Sergei Rachmaninov; Piano Concerto 2 & 3 - Ashkenazy, Kondrashin, Fistoulari (Decca 1999)
http://rapidshare.de/files/34957324/121AFFGJHTDD.part4.rar
http://rapidshare.de/files/34945518/121AFFGJHTDD.part3.rar
http://rapidshare.de/files/34923284/121AFFGJHTDD.part2.rar
http://rapidshare.de/files/34918469/121AFFGJHTDD.part1.rar

04 - Sibelius, Prokofiev, Glazunov; Violin Concertos - Heifetz, Münch, Hendl (RCA 1995)
http://rapidshare.de/files/34984682/122ASXCCVTHT.part4.rar
http://rapidshare.de/files/34979982/122ASXCCVTHT.part3.rar
http://rapidshare.de/files/34973725/122ASXCCVTHT.part2.rar
http://rapidshare.de/files/34965488/122ASXCCVTHT.part1.rar

05 - Giacomo Puccini; La Bohème - Herbert von Karajan & BPO (Decca 1990) 2 CDs
http://rapidshare.de/files/35184451/123BXDGKHLJJ.part3.rar
http://rapidshare.de/files/35144080/123BXDGKHLJJ.part2.rar
http://rapidshare.de/files/35136103/123BXDGKHLJJ.part1.rar
http://rapidshare.de/files/35022709/123AXDGKHLJJ.part3.rar
http://rapidshare.de/files/35017204/123AXDGKHLJJ.part2.rar
http://rapidshare.de/files/35012908/123AXDGKHLJJ.part1.rar

06 - Claude Debussy; Complete Piano Works Vol. 1 - Jean-Yves Thibaudet (Decca 1996) 3 CDs
http://rapidshare.de/files/35440487/D.Pb1-2.JYT.1.part1.rar
http://rapidshare.de/files/35440534/D.Pb1-2.JYT.1.part2.rar
http://rapidshare.de/files/35440914/D.Pb1-2.JYT.1.part3.rar
http://rapidshare.de/files/35461777/D.Pb1-2.JYT.2.part1.rar
http://rapidshare.de/files/35473594/D.Pb1-2.JYT.2.part2.rar
http://rapidshare.de/files/35472039/D.Pb1-2.JYT.2.part3.rar
http://rapidshare.de/files/35472537/D.Pb1-2.JYT.Cvrs.rar

07 - Holst; The Planets, Elgar; 'Enigma' Variations - Sir Adrian Boult & LSO (EMI 2002)
http://rapidshare.de/files/35246207/125AJJHGKTTF.part4.rar
http://rapidshare.de/files/35222905/125AJJHGKTTF.part3.rar
http://rapidshare.de/files/35207984/125AJJHGKTTF.part2.rar
http://rapidshare.de/files/35204276/125AJJHGKTTF.part1.rar

08 - Janacek & Dvorak; String Quartets - The Lindsays (ASV 1993)
http://rapidshare.de/files/35188250/J.TtSQ.D.C.LSQ.part1.rar
http://rapidshare.de/files/35188940/J.TtSQ.D.C.LSQ.part2.rar
http://rapidshare.de/files/35190104/J.TtSQ.D.C.LSQ.part3.rar
http://rapidshare.de/files/35209705/J.TtSQ.D.C.LSQ.part4.rar
http://rapidshare.de/files/35321448/J.TtSQ.D.C.LSQ.Cvrs.rar

09 - Gustav Mahler; Das Lied von der Erde, 3 Rückert-Lieder - Walter & WPO (Decca 2000)
http://rapidshare.de/files/35266407/127AQIGJDIID.part3.rar
http://rapidshare.de/files/35259433/127AQIGJDIID.part2.rar
http://rapidshare.de/files/35251408/127AQIGJDIID.part1.rar

10 - Ravel; Bolero - Debussy; La Mer - Mussorgsky; Bilder einer Ausstellung - Karajan, BPO (DG 1996)
http://rapidshare.de/files/35282340/128ADSGJHKTL.part4.rar
http://rapidshare.de/files/35278411/128ADSGJHKTL.part3.rar
http://rapidshare.de/files/35274356/128ADSGJHKTL.part2.rar
http://rapidshare.de/files/35270290/128ADSGJHKTL.part1.rar

11 - Aleksandr Scriabin; Horowitz Plays Scriabin - Vladimir Horowitz (RCA 1989)
http://rapidshare.de/files/35310953/129ATYSKGJGH.part3.rar
http://rapidshare.de/files/35294542/129ATYSKGJGH.part2.rar
http://rapidshare.de/files/35289775/129ATYSKGJGH.part1.rar

12 - Richard Strauss; Don Juan, Til Eulenspiegel, Death And Transfiguration - Szell & CO (Sony 1990)
http://rapidshare.de/files/35319607/130ASWQORTGJ.part3.rar
http://rapidshare.de/files/35316939/130ASWQORTGJ.part2.rar
http://rapidshare.de/files/35313769/130ASWQORTGJ.part1.rar

13 - Jean Sibelius; The Complete Symphonies Vol.1 - Sir Colin Davis & BSO (Philips 1995) 2 CDs
http://rapidshare.de/files/35350638/131BPOSTOGJF.part4.rar
http://rapidshare.de/files/35344585/131BPOSTOGJF.part3.rar
http://rapidshare.de/files/35341509/131BPOSTOGJF.part2.rar
http://rapidshare.de/files/35338698/131BPOSTOGJF.part1.rar
http://rapidshare.de/files/35335837/131APOSTOGJF.part3.rar
http://rapidshare.de/files/35332401/131APOSTOGJF.part2.rar
http://rapidshare.de/files/35328073/131APOSTOGJF.part1.rar

14 - Schoenberg; Verklärte Nacht - Schubert; Quintet D.956 - HSQ (Testament 1994)
http://rapidshare.de/files/35364906/132ALOKIDJSH.part2.rar
http://rapidshare.de/files/35355549/132ALOKIDJSH.part1.rar