Albert King - Bluesmasters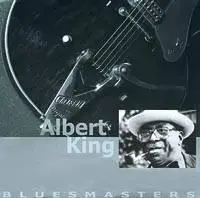 Blues
MP3 | 320 Kbps | 156 Mb | 1:07:51
Внешне узнать его можно было мгновенно – по росту, неизменной трубке, зажатой в зубах и, конечно, его футуристической гитаре, Гибсон "Flying V." Но его музыка ещё более индивидуальна. Интенсивный, густой звук его гитары и обманчиво простой стиль оказали неоценимое влияние на легионы гитаристов.
Tracklist:
1. Cold Women With Warm Hearts
2. Truckload Of Lovin`
3. Cadillac Assembly Line
4. Angel Of Mercy
5. The Very Throught Of You
6. Call My Job
7. Good Time Charly
8. I`m Gonna Call You Soon As The Sun Goes Down
9. That's What The Blues Is All About
10. Love Shock
11. I'll Play The Blues For You
12. Blues At Sunrise
1-7
8-12
Информация для восстановления имеется.