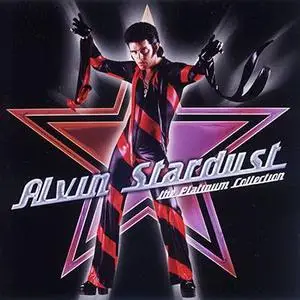 Alvin Stardust - The Platinum Collection(2005)
Genre: Disco | MP3 | 192 Kbps | 70 MB | Cover
Alvin Stardust shot to stardom in the 70's. He had already had four hit singles under the name of Shane Fenton but 'My Coo Ca Choo', his debut single as Alvin Stardust, the mean and moody leather-clad persona, was massive. It became a huge international No.1 hit and spent over six months in the charts. Numerous hits followed throughout the world, including four more Number Ones 'Jealous Mind', 'You, You, You', 'Red Dress', and 'Good Love'. Music Week awarded Alvin "Best Male Recording Artist" and at the British Pop Awards Alvin won "Best Live Performance". In the 80's Alvin moved to Stiff Records and 'Pretend' became a major top five hit throughout most of the world. When he later joined Chrysalis Records he became their top selling male singles artist with three consecutive hits 'I Feel Like Buddy Holly', 'I Won't Run Away', and 'So Near To Christmas'.
Track List

01. My Coo Ca Choo (2:47)
02. Red Dress (2:51)
03. Jealous Mind (2:42)
04. You You You (2:59)
05. Tell Me Why (3:11)
06. Good Love Can Never Die (2:30)
07. Come On (3:23)
08. Twenty Flight Rock (2:57)
09. Shake On Little Roller (3:24)
10. Roadie Roll On (2:51)
11. Chilli Willi (4:35)
12. Heartbeat (2:29)
13. Move It (3:35)
14. Angel From Hamburger Heaven (2:54)
15. Be Smart, Be Safe (The Green Cross Code Song) (2:54)
16. Growin' Up (3:08)