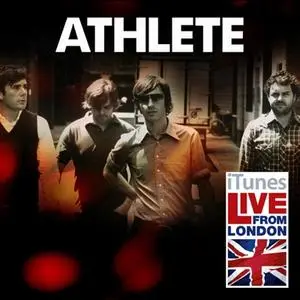 Athlete - Live from London (iTunes Exclusive) - EP | 2005 | Genre : Pop
MP3 | VBR 256 Kbps | 29:14 | 58 MB | Covers
Athlete has been highly-touted as one of the best bands to come out of London in years. You can practically hear the buzz surrounding them on this exclusive iTunes live set captured recently in London's Apple Store. The normally melancholy group sound liberated in concert, breathing a new vitality into tracks which originally appeared on this year's "Tourist" album. The track "Stand In The Sun" is not only brand-new, but it's also the first time the band has played the track live.
Tracklist :
1. Tourist
2. I Love
3. Stand In the Sun
4. Beautiful
5. Wires
6. Twenty Four Hours
Rapidshare.de
Download (53 MB)
pass :
www.AvaxHome.ru
TIP : If you've never heard of Athlete you don't wanna miss this album. It's an iTunes exclusive release so you won't see it anywhere around. Athlete is the best pop band London has seen in the last past years, whether you like pop or not, you may love Athlete. Trust Gaganeti ;)
My favorites are 1. Tourist and 5. Wires
Leave a note if you want me to post the studio album as well.