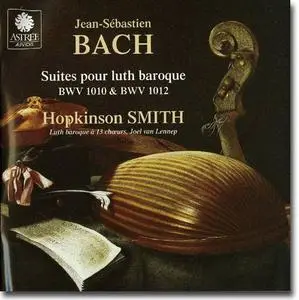 Bach, Suites BWV 1010 & 1012 pour luth baroque - Hopkinson Smith
Astrée E8744 | EAC FLAC Lossless + scans | ~235 MB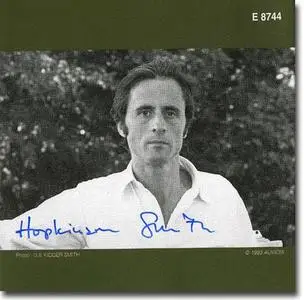 Transcription of Bach's two Cello Suites for Baroque lute by Hopkinson Smith.
Hopkinson Smith writes: "When Bach was requested one day to compose for the lute, it was certainly no mere coincidence that he happened to choose to adapt one of his cello suites for this instrument. [Suite BWV 995, also recorded by Hopkinson Smith, see [url=
http://avaxhome.ws/music/bach-lute-hopkinson-smith.html
]here.] We still have the autograph manuscript of this arrangement, which is not the case for the suites themselves; it enables us to get a btter understanding of the author's intentions and the technique he used to bring them into play. This transcription, which is an exemplary piece of work, from which there is a great deal to be learned, could but stimulate modern lutenists, fascinated by the all too rare compositions Bach wrote specifically for their instrument."
Cello Suite in b Flat BWV 1010
(version originale pour violoncelle, 1723)
1. Prélude
2. Allemande
3. Courante
4. Sarabande
5. Bourrée I, Bourrée II
6. Gigue
Cello Suite in D: BWV 1012
(version originale pour violoncelle piccolo, 1725)
7. Prélude
8. Allemande
9. Courante
10. Sarabande
11. Gavotte I, Gavotte II
12. Gigue
Luth baroque 13 choeurs Joël van Lennep, Boston
Enregistrement réalisé en octobre 1992 à l'Abbatiale de Beinwil, Soleure (Suisse).
As I - obviously - have no tablatures for this CD, I have included instead the complete article "Bach" from the authoritative Grove Musical Encyclopedia 2006, the most detailed and up-to-date source of information on Bach's life, works and recent scholarship.
And a request: From the download statistics of my account I see that the lute CDs I have uploaded here have been regularly uploaded to some other site. I beg the uploader to write me in PM the url of the site where he uploads them, because if so excellent music is uploaded there then it must contain a lot of other gems as well. :) I think my efforts do deserve this much, eh? :)
Download:
http://www.ftp2share.com/file/15435/BachSuitesHopkinsonSmith.html