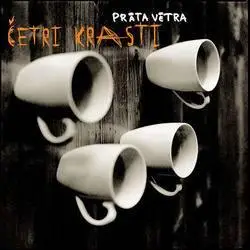 Brainstorm - Four Shores (2006)
MP3 avg 220 kbps | 2006 | Label: Warner | 70,4 Mb
Genre: Rock | Styles: Indie, Pop-Rock
Brainstorm or Prāta Vētra are currently the most successful Latvian pop/rock band. The band became international popular in 2000, when Brainstorm took part in the Eurovision Song Contest, where they finished in third place with the song "My Star".
For the past several years, BrainStorm has been the top band of its native Latvia. The last four of their records and the"Best Of" sampler have reached platinum sales; every radio single goes straight to number one;, every time they are nominated for the Latvian Music Awards, they walk away with several prizes.
The Latvian thirty-something generation loves them, they have grown up with their music. Schoolgirls adore them because the foursome are cool, cute and sing about love. And seniors just love them for their high spirits.
Their last album "Four shores" became popular in all Eastern Europe.
Tracklist:
1 Thunder Without Rain 04:42
2 Tin Drums 03:44
3 Ветер 03:52
4 One Thing 03:49
5 Sunday Morning 03:42
6 French Cartoon 03:39
7 Digitally Bright 03:51
8 When Nightlife Covers the Dayl 04:32
9 Sunrise (Deep in Hell) 03:09
10 Leavin to L-A 04:58
11 Ты не один 04:42
Download:
http://rapidshare.de/files/24767481/B.-F.S.part1.rar.html
http://rapidshare.de/files/24766901/B.-F.S.part2.rar.html