Краткое содержание песни:
Мой конь - это очень конь
Копыта бьют - скалы ломаются.
Бежит - ветер оставляет позади.
Храпит - реки поворачивает вспять.
У коня большая задница.
Многие культовые рок-песни прекрасно звучат в этнической обработке. Так считают члены группы "Буготак".
Теоретически группа из Сибири. Работает "Буготак" в трех направлениях:
-
Экспериментальный этнический рок
, основанный на традициях коренных сибирских народов, этно-индастриал, нью-прогрессив.
-
Традиционные песни сибирских народов
, которые берутся из архивов этнографических экспедиций.
-
Обработка популярных рок-композиций
в традиционном стиле с использованием этнических инструментов и горлового пения.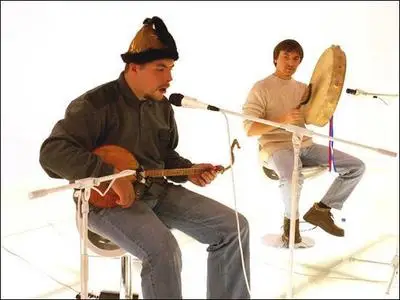 В 2005 году группа выпустила дебютный альбом Siberian Tales. Фактически он является сольным проектом лидера группы Егора Андриянова.
В альбоме охвачен обширный этнографический материал от Алтая до Камчатки - объекты акустической культуры Удэгейцев, Алтайцев, Эвенов, Кереков, Эвенков, Негидальцев, Тувинцев и Орочей.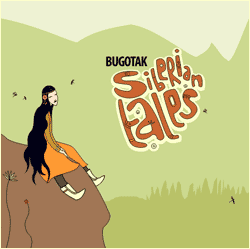 Автор взял уникальные экспедиционные материалы, исследовательские нотации к ним, и постарался, полностью сохранив традиционность, максимально возможно приблизить звучание песен к современному. Некоторые песни были оставлены без изменений, в некоторых была обогащена гармония, в остальных звучание части инструментов было обработано в студии.
Говорят, задумка удалась:) В своих отзывах на альбом носители культуры отмечают традиционность музыки, а обычные слушатели сообщают, что альбом им нравится.
Информация о том, как купить альбом в любом городе и стране мира находится на
сайте лейбла Panfiloff records
. А
здесь
можно послушать фрагменты композиций, и часть - целиком.
CD "Сибирские сказки" снабжен 12-страничным буклетом авторства Маши Дубровской.
На
официальном веб-сайте
группы можно найти еще много всякого интересного, включая каверы таких исполнителей как The Beatles, Metallica, Nirvana…
Жанр/стиль:
Siberian Rock
Инструменты:
топшур, китайская флейта, шаманский бубен. Соло Дж. Лорда играется топшурным теппингом, Р. Блэкмора - на китайской флейте. Вокал в стиле каргыраа, борбанадыр.
Формат:
MP3 | LAME | VBR 0 (255 кб/с) | стерео
Размер rar-архива с восстановлением:
9 MB
Pre-listening:
HERE
Download link:
http://rapidshare.de/files/25911048/Bugotak.rar
Pass:
JAM Music Journal - JaMMeR
Автор релиза:
JaMMeR
My MP3 releases on Avaxhome:
-
David Gilmour - On An Iland
(Prog Rock, 2006)
-
The Beatles - Rare Photos & Interview CD, Vol. 1
(1995)
-
George Harrison - The Best Of George Harrison
(1976)
If any of the links don't work please let me know.