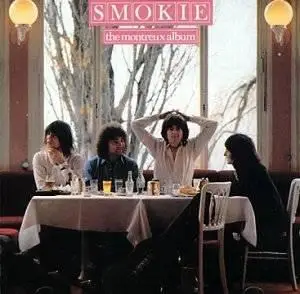 Smokie - The Montreux Album
APE+CUE | 1978 | Label: BMG Ariola | 34 min | 202 Mb
Genre: Rock,Pop
One of the best Smokie albums
A must in every Smokie fan's collection. One of Smokie's classic albums
Firstly let me say that this is NOT a live album as stated above but is actually a studio recording. Anyone who has heard of Smokie and would like to hear some more then they need look no further. This album was by far their best, showing us their lighter side (mexican girl), inventive side (power of love), rocking side (liverpool docks - best song on the album), classic side (for a few dollars more) and humourous side (petesey's song). This album has something for everyone. If all albums were this well balanced the world would be a better place, don't take my word for it, buy it and see for yourself.
Tracklist:
01 The Girl Can't Help It 3:44
02 Power Of Love 1:54
03 No More Letters 3:27
04 Mexican Girl 3:57
05 You Took Me By Surprise 3:38
06 Oh Carol 3:39
07 Liverpool Docks 2:56
08 Light Up My Life 4:23
09 Petesey's Song 2:49
10 For A Few Dollars More 3:33
Cover will be at the next post. Sorry.
I have some more Smokie albums and one with single B-sides.
Password:
www.AvaxHome.ru