Be Part of their Musical Celebration!!!
2006 is the 40th. Anniversary of the timeless, classic hits of
The Classics IV
Throughout 2006, Dennis Yost & The Classics IV will be celebrating 40 years of the greatest timeless "soft rock" hits to come out of the 60's and 70's.
All of the Classics IV million selling hits are still in heavy rotation on oldies and 60's/70's format radio through the U.S.
Spooky, Stormy and Traces of Love
Are a few samples of their long hits list
A group with their very unique sound of soft rock, led by Dennis Yost.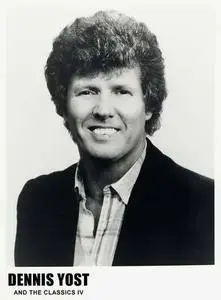 http://rapidshare.de/files/24332893/TC4P1O2.rar
http://rapidshare.de/files/24332897/TC4P2O2.rar
01 - Spooky
02 - Mary, Mary Row Your Boat
03 - Every Day With You Girl
04 - Change Of Heart
05 - Traces
06 - Stormy
07 - 24 Hours Of Lonéliness
08 - Something I'll Remember
09 - Soul Train
10 – Sunny
Support artists' creativity, use this download as a sampler, if you like their music please go to your favorite music store or buy it on line.