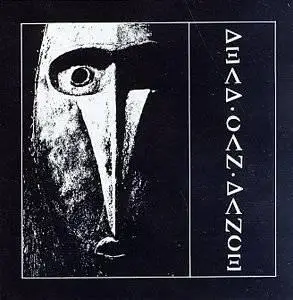 Dead Can Dance - Dead Can Dance (1984)
mp3 | 320 kbps | EAC+Lame |117 MB
Early punk backgrounds and the like behind them, Perry and Gerrard created a striking, dour landmark in early-'80s atmospherics on their first, self-titled effort. Bearing much more resemblance to the similarly gripping, dark early work of bands like the Cocteau Twins and the Cure than to the later fusions of music that would come to characterize the duo's sound, Dead Can Dance is as goth as it gets in many places. Perry and Gerrard's wonderful vocal work – his rich, warm tones and her unearthly, multi-octave exaltations – are already fairly well established, but serve different purposes here. Thick, shimmering guitar and rumbling bass/drum/drum machine patterns practically scream their sonic connections to the likes of Robin Guthrie and Robert Smith, but they still sound pretty darn good for all that.
Released February 1984
Recorded 1983
Genre Gothic rock
Length 51:06
Label 4AD
Track listing:
1. "The Fatal Impact"
2. "The Trial"
3. "Frontier"
4. "Fortune"
5. "Ocean"
6. "East of Eden"
7. "Threshold"
8. "A Passage in Time"
9. "Wild in the Woods"
10. "Musica Eternal"
Garden of the Arcane Delights
The following tracks were originally released in 1984 as the Garden of the Arcane Delights EP and were included on the CD release of the album.
11. "Carnival of Light"
12. "In Power We Entrust the Love Advocated"
13. "The Arcane"
14. "Flowers of the Sea"
Part 1
Part 2
Password:
www.AvaxHome.ru
rapidget:
http://rapidshare.de/files/25821185/DCD-DCD.part1.rar.html
http://rapidshare.de/files/25821304/DCD-DCD.part2.rar.html