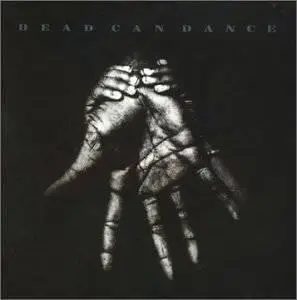 Dead Can Dance - Into the Labyrinth (1993)
mp3 | 320 kbps | EAC+Lame | 126 MB
Dead Can Dance combine elements of European folk music – particularly music from the Middle Ages and the Renaissance – with ambient pop and worldbeat flourishes. Their songs are of lost beauty, regret and sorrow, inspiration and nobility, and of the everlasting human goal of attaining a meaningful existence.
Released: September 1993
Genre: Rock
Length: 55:26
Label: 4AD
Track listing
1. "Yulunga (Spirit Dance)"
2. "The Ubiquitous Mr. Lovegrove"
3. "The Wind That Shakes the Barley"
4. "The Carnival Is Over"
5. "Ariadne"
6. "Saldek"
7. "Towards the Within"
8. "Tell Me About the Forest (You Once Called Home)"
9. "The Spider's Stratagem"
10. "Emmeleia"
11. "How Fortunate the Man with None"
Part 1
Part 2
Password:
www.AvaxHome.ru
Rapidget:
http://rapidshare.de/files/25821609/DCD-ITL.part1.rar.html
http://rapidshare.de/files/25821726/DCD-ITL.part2.rar.html