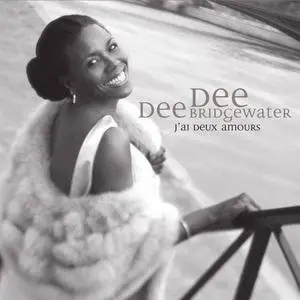 Artist:
Dee Dee Bridgewater
Title of Album:
J ai Deux Amours
Year of Release:
2005
Genre:
Jazz, Contemporary Jazz, Standards, Vocal Jazz
Web:
http://www.deedeebridgewater.com
Total Size:
129 Mb
Bitrate/Quality:
MP3 CBR / Lame / 320 kb/s / 44.1 Khz / Stereo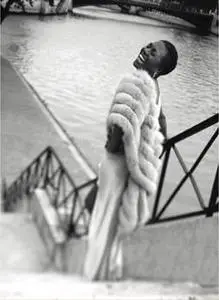 J'ai Deux Amours, Dee Dee Bridgewater's lush new CD of French love songs, has been a project in the works for almost ten years. A passionate song cycle that traces the arc of a love affair (literally and figuratively) and all of the emotions which accompany it, J'ai Deux Amours is a project which for Bridgewater truly emanates from the heart. All 11 tracks on the record are wonderfully suited to Bridgewater's magnificent vocal range, intensity of expression and keen wit, and reflect a varied period of time in the history of French music. J'ai Deux Amours is set for release by Sovereign Artists on September 13 and will be accompanied by worldwide tour dates.
The concept for J'ai Deux Amours began in the mid-nineties when Bridgewater was living full-time in Paris. "My time in France was (and continues to be) a period of healing, growth as a woman and an artist, and a discovery of the rest of the world," says Bridgewater. "As I began researching songs and finding the corresponding sheet music, an obvious story began unfolding reflective of both my personal life as well as my love for the country and people of France." J'ai Deux Amours was produced by Dee Dee Bridgewater and features Bridgewater onVocals, Louis Winsberg on Lead Guitar, Ira Coleman on Bass, Marc Berthoumitux on Accordion and Minino Garay on Percussion and Drums.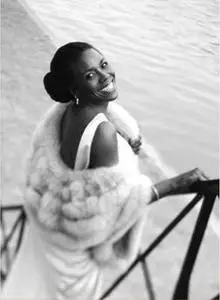 All of the songs on J'ai Deux Amours are of French origin with the exception of "Girl Talk," and most have been hit songs in their English versions. "J'ai Deux Amours" and "La Vie en Rose" were obvious choices as they symbolize Paris ? the first being associated with legendary chanteuse and Black American female icon Josephine Baker (whose 100th Birthday would have been celebrated in 2006 and for whom Bridgewater will be taking part in an international tribute); the second with Edith Piaf whom Bridgewater greatly admires as well. "La Belle Vie/The Good Life" is a nod to composer Sacha Distel (who passed away this past July) as well as to Betty Carter, a major influence on Bridgewater who performed the song regularly as part of her set. "Dansez Sur Moi," the French version of "Girl Talk," was written and performed by French singer/poet/artist Claude Nougaro, whom Bridgewater performed on television with in the 90's and who also passed away in 2004. "Avec le Temps," composed by Leo Ferre, has never been recorded in English, although it is a classic in French.
As a matter of coincidence in 2004, Bridgewater was invited by Washington D.C.'s prestigious Kennedy Center to perform two special Valentine's Day concerts honoring "Les Chansons Francaises" as part of a celebration honoring French culture. This was the first time the material was to be performed live, and the response was tremendous. Several months later, Bridgewater was in the studio recording J'ai Deux Amours.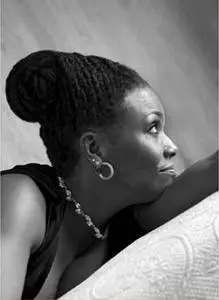 Bridgewater currently splits her time between the U.S. and France and was recently made a member of the "Haut Conseil de la Francophonie," an organization which recognizes individuals on a global level who have made significant contributions to French culture and society. As an Honorary Ambassador to the United Nations' Food and Agriculture Organization, Bridgewater continues to appeal for international solidarity to finance global grass-roots projects in the fight against world hunger, and will spend several months of 2006 in Mali, Africa, working with underpriviledged female musicians.
Bridgewater hosts NPR's weekly syndicated show JazzSet, now in its second decade on the air, and her duet with the Italian pop group Gabin, featured on the Monster-In-Law Soundtrack, is currently placing on singles charts across the European continent.. Bridgewater's recordings are available worldwide and she continues to tour globally, performing to sold-out venues both domestically and internationally.
J'ai Deux Amours is Bridgewater's 16th CD and is being released three years after her critically-acclaimed tribute to Kurt Weill, This Is New. Bridgewater's career has always bridged musical genres and she earned her first professional experience as a member of the legendary Thad Jones/Mel Louis Big Band. Throughout the 70's, she performed with such jazz notables as Max Roach, Sonny Rollins, Dexter Gordon, and Dizzy Gillespie. After a foray into the pop world during the 1980's, she relocated to Paris and began to turn her attention back to jazz. She signed with the Verve label as both a performer and producer and released a series of acclaimed titles beginning with Keeping Tradition in 1993. Almost all of them-including her wildly successful double Grammy Award-winning tribute to Ella Fitzgerald, Dear Ella, - have received Grammy nominations.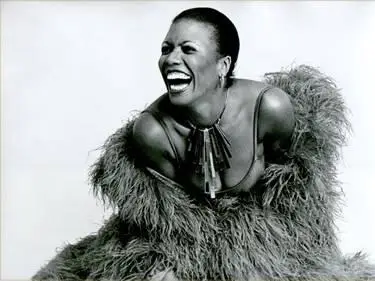 Interestingly, Bridgewater has also pursued a parallel career in musical theater and won a Tony Award for her role as Glenda in The Wiz in 1975. Her other credits include Sophisticated Ladies, Black Ballad, Carmen Jones, and Lady Day, a Billie Holiday tribute for which Bridgewater received the British Laurence Olivier Nomination for Best Actress in a Musical. She also became the first African American actress to play the role of Sally Bowles in Cabaret, a production staged at the Mogador Theatre in Paris.
J'ai Deux Amours is my way of thanking France, a country that opened its arms to me," says Bridgewater. "Me, a little girl from Flint, Michigan! Like Josephine Baker, 'J'ai deux amours, mon pays et Paris.'"
Playlist & Samples:
01. J'ai Deux Amours
02. La Mer (Beyond the Sea)
03. Ne Me Quitte Pas
04. Mon Homme (My Man)
05. Et Maintenant
06. Que Reste-t-il de Nos Amours
07. Dansez Sur Moi (Girl Talk)
08. La Belle Vie (The Good Life)
09. Avec le Temps
10. La Vie en Rose
11. Les Feuilles Mortes
посмотреть и послушать можно здесь
- to test
URL:
Dee Dee Bridgewater - J ai Deux Amours.part1
Dee Dee Bridgewater - J ai Deux Amours.part2
Pass:
pshvetik