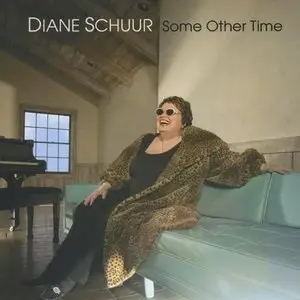 Diane Schuur - Some Other Time (2008)
Vocal Jazz | MP3 HQ 320Kbps | tags, playlist | 119 MB
"Some Other Time," vocalist and pianist Diane Schuur's February 2008 Concord release, is a recording of songs by jazz artists whom she first discovered via her parents during her childhood and adolescent years. The album features songs by George and Ira Gershwin, Irving Berlin, Sammy Cahn, Rodgers and Hammerstein and more. The set also includes a surprisingly mature-sounding rendition of "September in the Rain," recorded at the Holiday Inn in Tacoma in 1964 when Schuur was only ten years old.
Tracklist:
1 Nice Work If You Can Get It 3:27
Written-By - George Gershwin, Ira Gershwin
2 Beginner's Luck 4:21
Written-By - George Gershwin, Ira Gershwin
3 They Say It's Wonderful 4:49
Written-By - Irving Berlin
4 Some Other Time 4:51
Written-By - Jule Styne , Sammy Cahn
5 Blue Skies 4:03
Written-By - Irving Berlin
6 Without A Song 3:40
Written-By - Billy Rose , Edward Eliscu , Vincent Youmans
7 It's Magic 3:45
Written-By - Jule Styne , Sammy Cahn
8 Taking A Chance On Love 4:54
Written-By - John LaTouche , Ted Fetter , Vernon Duke
9 The Good Life 3:53
Written-By - Jack Reardon , Alexander Sacha Distel
10 If Someone Had Told Me 3:39
Written-By - Charles Tobias , Peter DeRose
11 My Favorite Things 3:56
Written-By - Oscar Hammerstein II, Richard Rodgers
12 September In The Rain 2:03
Written-By - Al Dubin , Harry Warren (2)
13 Danny Boy 3:33
Arranged By [Guitar Arrangement By] - Dan Balmer
Written-By - Frederick E. Weatherly
Preview on Amazon