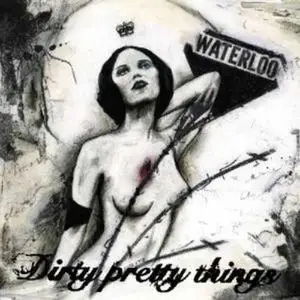 After The Libertines, Carl Barat formed Dirty Pretty Things. Here, I present you "Waterloo to Anywhere" they're debut album. Enjoy!
Rock | MP3 | CBR@256kbps | 67.6 MB
Release Date: May 8, 2006
Track Listing:
Track 01. Deadwood
Track 02. Doctors And Dealers
Track 03. Bang Bang You're Dead
Track 04. Blood Thirsty Bastards
Track 05. Gentry Cove
Track 06. Gin And Milk
Track 07. Enemy
Track 08. If You Love A Woman
Track 09. You Fucking Love It
Track 10. Wondering
Track 11. Last Of The Small Town Playboys
Track 12. BURMA
http://rapidshare.de/files/21884461/DPTWaterlu.part1.rar.html
http://rapidshare.de/files/21885557/DPTWaterlu.part2.rar.html
http://rapidshare.de/files/21886462/DPTWaterlu.part3.rar.html
Greetings from Mexico!
Support our local farmers
DRINK TEQUILA!!!