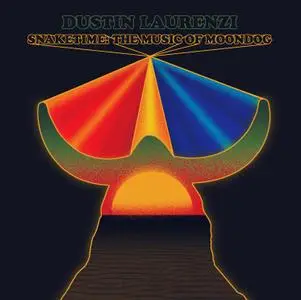 Dustin Laurenzi - Snaketime: The Music of Moondog (2019) {Astral Spirits}
FLAC (tracks) - 16bit/44.1kHz - Official Digital Download (bandcamp.com) -> 287 Mb | MP3 @320 -> 111 Mb | Artwork | 5% repair rar
© 2019 Astral Spirits / Feeding Tube Records
Jazz / Contemporary Jazz / Modern Creative / Saxophone
Musician and composer Moondog (born Louis Thomas Hardin, Jr.) held court on 6th Avenue in New York City between the late 1940s and early '70s, wearing a cloak and a horn-clad helmet. His getup, along with his beard and long hair, got him dubbed the "Viking of 6th Avenue" by those who passed him by on the street, where he might be found selling his records or maybe playing a tune.

His music, which he dubbed "snaketime," was a jazzy amalgamation of the sounds of his environment and his training in composition (which was primarily autodidactic). The composer released a host of albums, EPs and singles but he's best known for a pair of LPs that he recorded for Columbia between 1969 and 1971, Moondog and Moondog 2.

Moondog, who died in 1999, has influenced countless musicians and composers, including Philip Glass, Steve Reich, Charlie Parker, Charles Mingus, Marc Bolan, Janis Joplin and many modern idiosyncratic musicians who consider him an inspiration. Chicago-based saxophonist Dustin Laurenzi, who tours with Bon Iver and plays in improvisational trio Twin Talk, is another Moondog disciple. Laurenzi is enamoured with the music of Moondog and became obsessed to the point that he assembled an octet — comprised of likeminded improvisers from the Chicago scene — to reimagine the composer's work.

Particularly inspiring to Laurenzi were the rounds featured on Moondog 2 (à la "Row Row Row Your Boat"). The octet have incorporated several such rounds into this collection of tunes, including "Nero's Expedition," "Remember," "Down Is Up" and "All Is Loneliness." But Laurenzi and crew stretch the relatively short pieces into epic, wobbling works of quirky jazz. The melodies and "snaketime" counterpoint are there, but the group add a swinging groove to the tunes.

Snaketime was recorded live in Chicago in early 2018 and the raw energy of the performance translates nicely to this recording. It may be cliché to describe Laurenzi's arrangements as having breathed new life into Moondog's music, but incredibly, that's what the saxophonist has managed to do.
astrallaurenzi.bandcamp.com INFOPersonnel
Chad McCullough
– Trumpet
Nick Mazzarella
– Alto Saxophone
Dustin Laurenzi
– Tenor Saxophone
Jason Stein
– Bass Clarinet
Dave Miller
– Guitar
Matt Ulery
– Bass
Quin Kirchner
– Drums/Percussion
Ryan Packard
– Drums/Percussion
All Compositions by Louis Hardin (A.K.A Moondog)
Arrangements by Dustin Laurenzi

Recorded by Nick Broste January 12, 2018 Live at the Hungry Brain (Chicago, IL)Track Listing
01. Nero's Expedition
02. Lament 1 (Bird's Lament)
03. Remember
04. Fiesta Piano Solo
05. Down Is Up
06. All Is Lonliness
07. Lullaby
–––––––––––-
DON'T MODIFY THIS FILE
–––––––––––-
PERFORMER: auCDtect Task Manager, ver. 1.6.0 RC1 build 1.6.0.1
Copyright © 2008-2010 y-soft. All rights reserved
http://y-soft.org
ANALYZER: auCDtect: CD records authenticity detector, version 0.8.2
Copyright © 2004 Oleg Berngardt. All rights reserved.
Copyright © 2004 Alexander Djourik. All rights reserved.
FILE: Dustin Laurenzi - Snaketime- The Music of Moondog - 07 Lullaby.flac
Size: 46112596 Hash: 01AB1301F7D068B822CD375B725D12E1 Accuracy: -m0
Conclusion: CDDA 100%
Signature: 9D214464A5ACD89A1A3DFF4BAFDC0E6110C7E7EC
FILE: Dustin Laurenzi - Snaketime- The Music of Moondog - 06 All Is Lonliness.flac
Size: 42950330 Hash: 3960B26A746CE53C4FEE43090B642ACB Accuracy: -m0
Conclusion: CDDA 100%
Signature: B9C3D65341A8F19A0108E4C86B7CDEF3790366C4
FILE: Dustin Laurenzi - Snaketime- The Music of Moondog - 05 Down Is Up.flac
Size: 45091135 Hash: 38850C7329EB1F3B90CBFB6E52277CED Accuracy: -m0
Conclusion: CDDA 100%
Signature: C6896355E5FA492B417C07BBB00DD584917E5598
FILE: Dustin Laurenzi - Snaketime- The Music of Moondog - 04 Fiesta Piano Solo.flac
Size: 35151585 Hash: 4078EF35039112B0FBE4924FAD261A12 Accuracy: -m0
Conclusion: CDDA 100%
Signature: A7A97200DA5476E1A07F812DEEADF06679A8C971
FILE: Dustin Laurenzi - Snaketime- The Music of Moondog - 03 Remember.flac
Size: 23798848 Hash: FF24D28FBF46D0B4E1333F12DED09079 Accuracy: -m0
Conclusion: CDDA 100%
Signature: FD848A70878E47A0738D18A0FE14C3CD7E243ACC
FILE: Dustin Laurenzi - Snaketime- The Music of Moondog - 02 Lament 1 (Bird's Lament).flac
Size: 43659624 Hash: BD4937D85939164455737182A9CF0997 Accuracy: -m0
Conclusion: CDDA 100%
Signature: BBBA8E390F7F6E8508A27BBB0AB944D506E10733
FILE: Dustin Laurenzi - Snaketime- The Music of Moondog - 01 Nero's Expedition.flac
Size: 48366715 Hash: 89D6A65B72AE250B56F15A91A48AAEF1 Accuracy: -m0
Conclusion: CDDA 100%
Signature: B55E1F6F178CE60974542863D629B96C80A6A0DD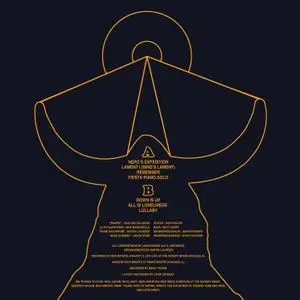 see more Moondog…
===