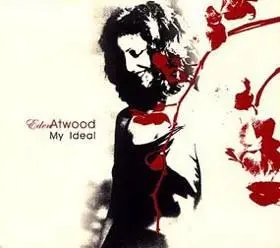 Artist:
Eden Atwood
Album:
My Ideal
Genre:
Vocal
Styles:
Vocal, Vocal Jazz
Year of Release:
2000
Quality / Bitrate:
MP3 / 320 kbit/s
Website:
http://www.edenatwood.com
Chicago's local jazz singer Eden Atwood has released four albums on the Concord Jazz label that showcase her reverence for (and talent with) the American popular song. Born in Memphis, raised in Montana and now living and working in Chicago, the tunes chosen by the twenty-something Eden – and what she does with them – highlight her status as a unique talent, one sure to grow in the coming years, whose enthusiasm is matched with an excellent set of pipes.
Her music shows the influence of many classic jazz and pop singers, including Ella Fitzgerald, Carmen McRae, Sarah Vaughn, Rosemary Clooney, Julie London and Billie Holiday. - Thanks to Steven Rosenberg for the bio
Eden Atwood is a remarkable young singer. We can only look forward to what the future will bring. - David Zych, Jazz Times
A gifted and lovely singer. - Downbeat
A hot, hip chanteuse tending to the cool stuff. - Michael Killian, Chicago Tribune
In a culture that has demoted lyrical beauty, Eden Atwood's voice lends dignity. Her promise lends quiet hope. - Jan Merod, Jazz News
Eden Atwood is one of the best young singers on the scene today and she gets better all the time. - Jerome Wilson, Cadence
Nothing short of spectacular. - Michael Logan, TV Guide
In the vanguard of the best of the 1990's id Eden Atwood, a pretty, willowy woman with a lovely, refreshing voice, perfect intonation, ineffable swing, and a talent for writing and composing. - Leslie Gourse, author of Louis' Kids
Eden Atwood is one of the most promising young singers to emerge on the jazz scene in a decade. - Ken Dtyden, Chattanooga News-Free Press
Voices like hers come around once in a lifetime. - Joe Kings and Kurt Wecker, Albion News
Eden Atwood is one of the hottest jazz vocalists to come down the pike in years. - Laser Disk Gazette
It would seem that Eden Atwood is simply destined for stardom. Jeff Snyder, Victory Review.
24 Bit dCS Processing High Resolution Recording!
Musicians: Eden Atwood, vocals; Jeremy Monteiro, piano; Clark Sommers, bass; Chris Varga, drums.
Selections:
01. Skylark
02. This is New
03. Hey There
04. Smile
05. My Ideal
06. Witchcraft
07. Say it isn't So
08. A Song for You
09. Nothing Ever Changes My Love for You
URL's:
Eden Atwood - 2000 - My Ideal.part1 - 61.99 MB
Eden Atwood - 2000 - My Ideal.part2 - 50.07 MB
pass:
pshvetik
You are welcome to download From OxyShare:
http://www.oxyshare.com/get/81364913044f3f401d4e9d2.77426088/EA2000MI.part1.rar.html
http://www.oxyshare.com/get/197708953044f3f401d4cd04.80012681/EA2000MI.part2.rar.html