Braul - "La Corte di Lunas" (1997)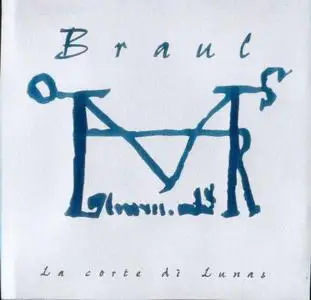 Style: Folk
Country: Italy
Quality: mp3 192 kbps
Other: rar 70 mb
tracklist
1. La riginge/Il bal dei Benandans 5:53
2. L'alchimist 5:38
3. Scongiurs 6:41
4. Maledet Napoleon 6:57
5. Valzer 5:26
6. Tempora 8:41
7. Atenz du' Cuanc' 5:37
8. Turcs! 6:44
Information from our user who uploaded this album for us:
This band comes from northeast Italy (region of Friuli). They play an acoustic version of traditional music, with strong influences of renaissance music and female vocals. Their first disc, "Corte di Lunas" is mainly acoustic (instrumental), with female vocals on about half the tracks. The melodies of several songs on this album were actually written by a 16th century composer Giorgio Mainiero, giving them an interesting "medieval" touch. The songs on the second album "Ciarandis", while maintaining the characteristic sound, are more inspired by the traditional folk music of Friuli. One of the strong points of this album are the wonderfull female vocals which make it "warmer" compared to the first one. Both discs received very good recensions from specialised magazines and have won regional prizes for best folk album. They are virtually unknown outside of Friuli and Italy, but their music is well worth a listen. Enjoy!

Second album will be in a couple of days.
Download:
http://www.ftp2share.com/file/3905/braul.rar.html
Here