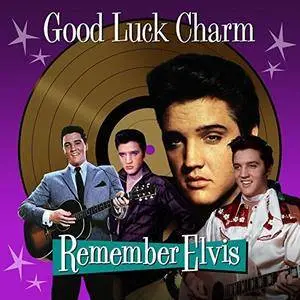 Elvis Presley - Good Luck Charm (Remember Elvis) (2017)
MP3 CBR 320 kbps | 69:09 minutes | 166 MB
Rock , Pop, Rock-n-Roll | Label: Play Digital
Elvis Presley may be the single most important figure in American 20th century popular music. Not necessarily the best, and certainly not the most consistent. But no one could argue with the fact that he was the musician most responsible for popularizing rock & roll on an international level. Viewed in cold sales figures, his impact was phenomenal. Dozens upon dozens of international smashes from the mid-'50s to the mid-'70s, as well as the steady sales of his catalog and reissues since his death in 1977, may make him the single highest-selling performer in history.
TRACKLIST
01. Good Luck Charm 02:20
02. King Creole 02:09
03. Trouble 02:18
04. Flaming Star 02:21
05. (Marie's the Name Of) His Latest Flame 02:02
06. Little Sister 02:27
07. Can't Help Falling in Love 02:56
08. Rock-a-Hula Baby 01:58
09. The Girl of My Best Friend 02:23
10. Fever 03:33
11. Such a Night 03:00
12. As Long as I Have You 01:50
13. Dixieland Rock 01:49
14. Lover Doll 02:10
13. Dixieland Rock 01:49
16. Young Dreams 02:23
17. Steadfast, Loyal & True 01:19
18. New Orleans 02:00
19. Summer Kisses, Winter Tears 02:19
20. I Feel so Bad 02:53
21. Anything That's Part of You 02:02
22. Wild in the Country 01:50
23. Make Me Know It 02:00
24. I Will Be Home Again 02:34
25. Dirty, Dirty Feeling 01:35
26. Thrill of Your Love 03:00
27. Soldier Boy 03:03
28. It Feels so Right 02:12
29. Like a Baby 02:38
30. Girl Next Door Went A'walking 02:14