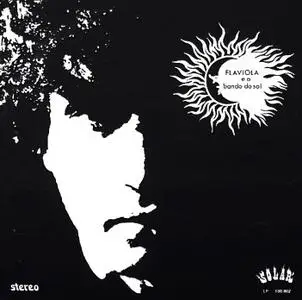 Faviola e o Banda do Sol - Faviola e o Banda do Sol
Mp3@192 - 1974 - Genre: Ethnic, bossa, music from Brazil - 42 MB
A gem of a record from the same Pernambuco early 70s scene that gave us Lula Cortes, Ze Ramalho, Geraldo Azevedo, and Alceu Valenca! This obscure little set has lots of the earthier tones that showed up in work by the above artists – a style that mixes folksy touches with bits of psychedelia – kind of a north east answer to the growing sound from the Minas Geraes generation around Milton Nascimento. Many of the tunes here are fairly mellow – building slowly with an honest, earthy integrity – and mostly relying on acoustic instrumentation to carry the gentle poetry of the lyrics, but still coming across with enough of an edge to appeal to fans of stronger South American rock. Titles include "Canto Funebre", "O Tempo", "Noite", "Desespero", "Cancao De Outono", "Do Amigo", and "Romance Da Lua Lua".
Songs:
PW: AvaxHome-HungryMind
Ticked:
Rapidshit