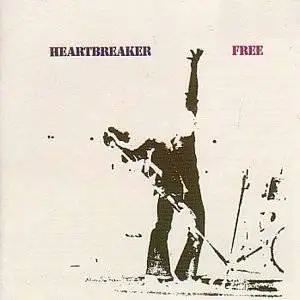 Free - Heartbreaker (1973)
Genre: Blues Rock | MP3 | 320Kbps | 130MB | RS
Heartbreaker is the seventh and final album by English rock group Free, that provided them with one of their most successful singles, "Wishing Well". It was recorded in late 1972 after bassist Andy Fraser had left the band and while guitarist Paul Kossoff was ailing from an addiction to Mandrax (contemporary photographs show him looking gaunt and emaciated), and features a different line up to previous albums: Tetsu Yamauchi was brought in to replace Fraser, while John "Rabbit" Bundrick became the band's keyboard player to compensate for the increasingly unreliable Kossoff (singer Paul Rodgers played keyboards on the previous album Free at Last, but was nowhere near as proficient a player as Bundrick). Both Yamauchi and Bundrick had played with Kossoff and drummer Simon Kirke on the album Kossoff, Kirke, Tetsu & Rabbit during that period in late 1971 where the band had broken up. Also, several other musicians were used on the album. This, plus the fact that the album was co-produced by Andy Johns as well as Free, resulted in the most professional and well-produced album for some time, and also one that is considerably mellower and more mature than many previous efforts. Indeed, there are almost no points of comparison between this and their debut album Tons of Sobs in 1968.
Paul Rodgers - vocals
Paul Kossoff - guitar
John "Rabbit" Bundrick - keyboards
Tetsu Yamauchi - bass
Simon Kirke - drums
"Snuffy" Walden - guitar on "Easy on My Soul"
Rebop Kwaku Baah - congas on "Wishing Well"
Track Listing:
1. Wishing Well
2. Come Together In The Morning
3. Travellin In Style
4. Heartbreaker
5. Muddy Water
6. Common Mortal Man
7. Easy On My Soul
8. Seven Angels