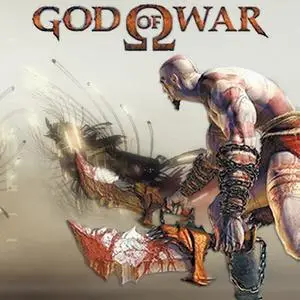 God Of War - Soundtrack
MP3 220 Kbps | 03/01/2005 | Label: Sony Computer Entertainment America Inc.
| 59:11 min | 139 Mb
Genre: Soundtrack
Sweeping virtual orchestrations and symphonic atmospheria.

- As befitting an action/adventure game steeped in the fantastical realms of Greek mythology, the soundtrack to God Of War is teeming with sweeping epic orchestral compositions that swirl, stomp, and storm throughout the hour of total running time. Granted much of the music was created virtually (sans real orchestra and choir in favor of electronic manipulation), but all but the most trained of ears would be hard-pressed to distinguish between what is real and what is virtual. by Spence D.
Tracklist
1. Escape from Madness 0:38
2. The Vengeful Spartan 1:21
3. Kratos and the Sea 2:21
4. Have Faith 1:21
5. The Splendor of Athens 2:09
6. This City Will Be Your Grave 0:24
7. Ares Destroys Athens 1:13
8. Mind the Cyclops 2:09
9. Athenian Battle 3:07
10. Exploring the Ruins 2:02
11. Athens Rooftops Fighting 2:39
12. Save The Oracle Challenge 1:35
13. Kratos' Evil Past 2:01
14. Too Late 1:58
15. The Great Sword Bridge of Athena 2:17
16. What the Oracle Spoke 1:09
17. The Story of Chronos 1:17
18. Battle the Lethal Sirens 2:28
19. The Temple of Pandora 0:36
20. Pandoran Cyclopes Attack 1:42
21. The Architect's Mysteries 2:00
22. Zeus' Wrath Divine 3:04
23. The Underwater World of Poseidon 3:04
24. Minotaur Boss Battle 1:57
25. Burning Visions 1:15
26. Pandora's Box 1:00
27. Hades, God of the Underworld 1:13
28. The Fury of Ares 1:26
29. Duel with Ares 2:26
30. Enthroned on Mount Olympus 1:57
31. God of War End Title 5:06