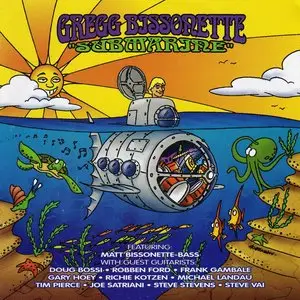 Gregg Bissonette - Submarine (2000)
Jazz/Rock Fusion, Instrumental | MP3 HQ 320Kbps | tags, playlist | 110 Mb
Drummer Gregg Bissonette features most famous guitar players such as Frank Gambale, Gary Hoey, Joe Satriani, Steve Vai, Richie Kotzen & many more.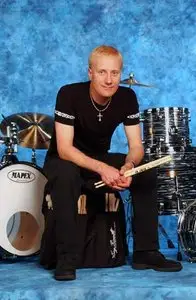 Tracklist:
01. Marbles - (featuring Frank Gambale)
02. Submarine - (featuring Doug Bossi)
03. No Ey Parqueo - (featuring Gary Hoey/David Garfield)
04. Lum Lum - (featuring Joe Satriani)
05. Train to Willoughby - (featuring Steve Stevens)
06. Noah's Ark - (featuring Steve Vai)
07. Cloudy Day - (featuring Robben Ford)
08. Son Man, The - (featuring Tim Pierce)
09. Sasquatch - (featuring Mike Landau)
10. 12 to 3 - (featuring Matt Bissonette)
11. So Many Notes, So Little Time - (featuring Richie Kotzen)
Personnel:
Gregg Bissonette (vocals, trumpet, drums, percussion)
Joe Satriani, Steve Vai, Frank Gambale, Doug Bossi, Gary Hoey, Steve Stevens, Robben Ford, Tim Pierce, Mike Landau, Richie Kotzen (guitar)
Matt Bissonette (trombone, piano, acoustic, fretted & fretless electric basses, background vocals)
David Garfield (piano, organ)
Kathy Bissonette (background vocals).
Preview tracks on Amazon