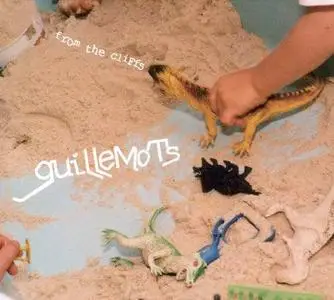 Guillemots - From the Cliffs (Mai 2006)
Genre: Pop Rock | MP3 | 256 Kbps | Winrar 72,6 Mb
"This is not another 80s throwback band… it has current themes with intelligent lyrics and a unique sound with a bit of inspiration from replacements era melodies".
TrackList :1.
Sake
2.
Trains To Brazil
3.
Made Up Lovesong 43
4.
Over The Stairs
5.
Who Left The Lights Off, Baby ?
6.
Cats Eyes
7.
Go Away
8.
My Chosen One
9.
Trains To Brazil
The British based quartet comprised of English vocalist/ pianist Fyfe Dangerfield, Scottish drummer Rican Caol, Brazilian guitarist MC Lord Magrao and Canadian double bassist Aristazabal Hawkes have put together a small mini album, introducing us to their highly structured art pop.
This short eight-track album combines four new songs with four from their first EP; all proving Guillemots are not only multinational but also multitalented. The first track `Sake' instantly strikes nerves in your fingers and toes, and before `Trains to Brazil' starts you will have leap dandily to your feet. However a subtle difference between each song will become noticeable when you hit `Over the Stars', by this time each section has had a chance to show their worth. `Go Away' displays the rhythm sections ability to carry the lead role, while `Who Left the Lights off, Baby?' display's the band at their creative best, combining exponential pop tunes with poetically coherent lyrics.
Link :
http://rapidshare.de/files/26114533/GFTC.rar.html
Bye
You are welcome to download From OxyShare:
http://www.oxyshare.com/get/37...865df12.58428444/GFTC.rar.html