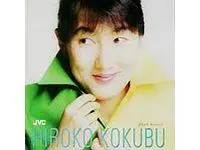 Hiroko Kokubu: Pure Heart (Jvc Musica )1995
Genre: Jazz-Rock/fusion | CD-DA/For-Audio copy rip | EAC-Monkey Audio APE (lossless format)
Audiophile CD
low-quality front cover:-(
Personnel: Hiroko Kokubu (piano, handclaps); Yutaka Yokokura (vocals); Gary Herbig (alto saxophone, flute); Kim Hutchcroft (tenor saxophone); Chuck Findley (trumpet, flugelhorn); Bob Findley (trumpet); Larry Williams (synthesizers); Oscar.
Track listing
1. Barefoot Steppin'
2. Luck In The Rain
3. Smooth Struttin'
4. Vitamina
5. Once And Forever
6. Carry Me With The Wind
7. Mrs. Robinson
8. Annabella
9. Weekend
10. It's Cool
11. Happiest You (For Your Wedding)
Download:
here
Password: the well-known:-))
Enjoy….