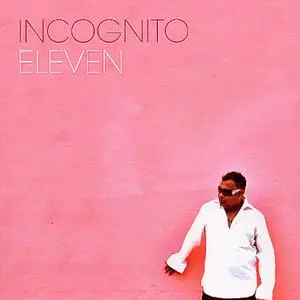 Incognito - Eleven | 2005 | Genre : Acidjazz
MP3 | CBR 192 Kbps | 58:21 | 82 MB
Our new album "Eleven" is what is says it is, It's our eleventh studio album.
Inspired by our live shows whilst promoting "Adventures in Black Sunshine" I decided to use our touring band to mark this chapter in our history.
Doing shows with two guitars and a new bass player, the band began to create a new space allowing the vocalist and the horns a funky but more intimate setting.
We have all discovered and rediscovered each other during this period on the road, and this has made 'Eleven' a true band effort!
Tracklist :
1. Let The Mystery Be
2. We Got Music
3. Come Away With Me
4. Baby It's Alright
5. When Tomorrow Brings You Down
6. Jacaranda
7. Show Me Love
8. Will I Ever Learn
9. I'll Get By
10. It's Just One Of Those Things
11. As Long As It's You
Rapidshare.de
Download (82 MB)
pass :
www.AvaxHome.ru
PS : This is my first post, i'm thrilled to be part of this great community, i have a lot of music to share, Jazz, Acidjazz, Funk, Latin, Nu-Jazz (or Electro)… etc. I've tryied to follow the guidelines the best i could I hope the post is ok, do no hesitate to leave me comments. Cheers.