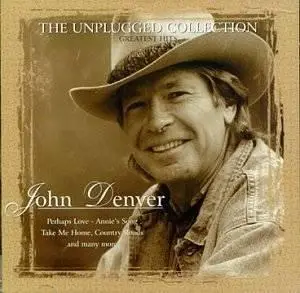 John Denver - The Unplugged Collection (1996)
Genre: Country | 16 tracks | MP3 | VBR 160 - 320 Kbps | Cover | 82 Mb
John Denver (December 31, 1943 – October 12, 1997), born Henry John Deutschendorf, Jr., was an American folk singer-songwriter and folk rock musician who was one of the biggest selling artists of the 1970s. In his lifetime, he recorded and released some 300 songs, about half of which he had written, and served as the Poet Laureate of Colorado.
Denver's songs were suffused with a deep and abiding kinship with the natural world. Songs such as "Take Me Home, Country Roads", "Leaving on a Jet Plane", "Calypso", "Annie's Song", "Thank God I'm A Country Boy", and "Rocky Mountain High" are popular all over the world. Often singing and writing folk songs about the western lifestyle, the human condition, and planet Earth, he was named the Poet Laureate of his home state of Colorado in 1977. Denver has been commonly referred to and nicknamed "The Poet For the Planet", "Mother Nature's Son" (based on The Beatles song he covered) and "A Song's Best Friend".
More recently, John Denver's music served as the material for a brand-new musical, "Back Home Again: A John Denver Holiday," which premiered at the Rubicon Theatre Company in November of 2006, allowing John Denver to join the ranks of such artists as Bob Dylan, John Lennon, Brian Wilson, and Billy Joel as an artist whose work has been adapted for the stage.
Tracks:
01 - Annie´s Song
02 - Perhaps Love
03 - Dreamland Express
04 - Rocky Mountain High
05 - Seasons Of The Heart
06 - Whispering Jesse
07 - Take Me Home, Country Roads
08 - For You
09 - Windsong
10 - Leaving On A Jetplane
11 - I´m Sorry
12 - Back Home Again
13 - Sunshine On My Shoulders
14 - Thank God I´m A Country Boy
15 - Christmas For Cowboys
16 - Love Again
Link:
http://www.mediafire.com/?5ynm2qji2zy
No pass