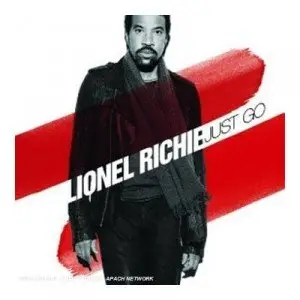 Lionel Richie - Just Go (2000)
R&B | 2009 | 256 kb/s | 86MB
Singer, songwriter, worldwide tour head­liner, producer, Oscar recipient and five-time Grammy award-winning Island recording artist Lionel Richie gets into a new groove on Just Go, his first new studio album in more than two years, arriving in stores on March 10th, 2009. Just Go features some of today's biggest writers and producers, including Christopher "Tricky" Stewart, Stargate and Akon, with Lionel sharing writer credits with Terius "The-Dream" Nash, Ne-Yo, Akon, Johnta Austin, and Taj Jackson. Lead single "Good Morning," produced by The Movement, blasts out to Urban AC radio today.
Just Go is Lionel Richie's long-awaited follow-up to the RIAA gold Grammy-nominated Coming Home (September 2006), his previous studio album. The latter made chart history as the first top 10 album debut of his 26-year solo career, and spun off the #1 Urban AC chart hit "I Call It Love." Three weeks after the album's release, he opened a 7-week, 17-city headlining North American tour, sponsored by United Way.
Playlist:
01.Forever [03:19]
02.Just Go (feat Akon) [04:16]
03.Nothing Left to Give (feat Akon) [03:33]
04.Forever and a Day [04:04]
05.I'm Not Okay [03:29]
06.Good Morning [04:07]
07.Through My Eyes [04:07]
08.I'm in Love [04:06]
09.Think of You [04:13]
10.Into You Deep [05:19]
11.Pastime [03:52]
12.Face in the Crowd (duet with Trijnt Je Oosterhuis) [04:22]
13.Somewhere in London [05:06]
14.Eternity [04:38]
Rapidshare links - No pass
http://rapidshare.com/files/210295496/Lionel.Richie.Just.Go.sfrd.rar
Please, no mirrors
<b><span style="color:#cc0033"><a href="http://cutt.red/iemieJiw6eeJ?search=Lionel%20Richie%20-%20Just%20Go%20%2820009%29" rel="nofollow noopener" onclick="log_click('Lionel%20Richie%20-%20Just%20Go%20%2820009%29', 'cutt.red'); return true;" target="_blank" rel="nofollow noopener noreferrer">All my uploads - Todas mis subidas</a></span></b>