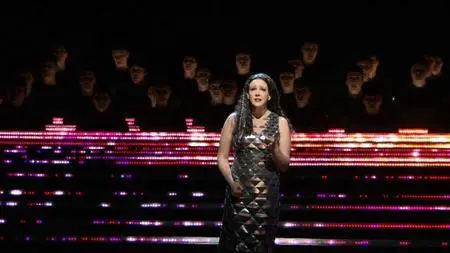 Kaija Saariaho - L'Amour de Loin (Owens, Phillips; Mälkki) 2016 [HDTV 720p]
AVC, 1280x720p (16:9), ~4 mbps, 25 fps | Subs: Eng, Fre, Ger, Ita, Pol, Rus, Spa, Swe | 02:40:50 | 4.7 GB
Classical, Contemporary Opera | Metropolitan Opera HD | HDTV->TS
Finnish composer Kaija Saariaho's breakthrough opera was described by the New York Times as "transfixing…a lushly beautiful score." Commissioned by the Salzburg Festival, where it was first seen in 2000, it will now finally have its Metropolitan Opera premiere in a dazzling new production by Robert Lepage, featuring glimmering ribbons of LED lights that extend across the length of the stage and over the orchestra pit. Eric Owens is the knight on a quest of love, Susanna Phillips is his lover on the other side of the sea, and Tamara Mumford is the pilgrim who brings messages back and forth. Conductor Susanna Mälkki makes her Met debut.
Tracklist:
♫ Part I
♫ Part II
Performers:
Clémence - Susanna Phillips,
Jaufré Rudel - Eric Owens,
The Pilgrim - Tamara Mumford