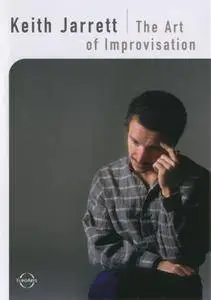 Keith Jarrett - The Art of Improvisation (2005) {DVD9 PAL EuroArts 2054119}
DVD9 -> 6.57 Gb | All Regions | PAL 16:9 | ~126 m | LinearPCM, 2 ch | ISO Image
Subs: English, Deutsch, Francais, Italiano, Espanol
Full Artwork @ 600 dpi (jpg) -> 31 Mb | 5% repair rar
© 2005 EuroArts / Dibb Directions | 2054119
Jazz / Documentary / Avant-Garde Jazz / Modern Creative / Piano
In this in-depth portrait of one the world's superstars of jazz, pianist Keith Jarrett talks the range of his music, the importance of improvisation, the great artists he has worked with, and about the highs and lows of his life. Further insights are provided by fellow musicians, family members and other musical associates. Incorporating recordings and rare archive footage of concerts dating back to the 1960s and including such greats as Miles Davis and Charles Lloyd, this first-ever major documentary has been made with the full cooperation of Keith Jarrett himself.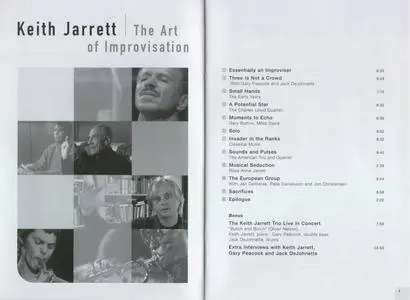 With, in order of appearance, Keith Jarrett, Manfred Eicher, Gary Peacock, Jack DeJohnette, Steve Cloud, Scott Jarrett, George Avakian, Gary Burton, Toshinari Koinuma, Chick Corea, Charlie Haden, Dewey Redman, Rose Anne Jarrett, Jan Garbarek, Jon Christensen and Palle Danielsson.

BONUS:

– The Keith Jarrett Trio Live in Concert:
"Butch and Butch"
Keith Jarrett, piano
Gary Peacock, double bass
Jack DeJohnette, drums

– 30+ mins of exclusive interviews with Keith Jarrett, Gary Peacock and Jack DeJohnette.

Directed and narrated by Mike Dibb
Produced by Danny Nissim and Mike Dibb
Film Editor: Shelagh Brady
Programme Consultant: Ian Carr
Executive Producers: Jan Younghusband, Gabrielle Babin Gugenheim, Paul Smaczny and Hisao Ebine
DVD chapters:
01. Essentially an Improviser (6:35)
02. Three is Not a Crowd (9:29)
(With Gary Peacock and Jack DeJohnette)
03. Small Hands (7:10)
(The Early Years)
04. A Potential Star (6:32)
(The Charles Lloyd Quartet)
05. Moments to Echo (6:36)
(Gary Burton, Miles Davis)
06. Solo (8:52)
07. Invader in the Ranks (8:32)
(Classical Music)
08. Sounds and Pulses (9:42)
(The American Trio and Quartet)
09. Musical Seduction (2:39)
(Rose Anne Jarrett)
10. The European Group (9:24)
(With Jan Garbarek, Palle Danielsson and Jon Christensen)
11. Sacrifices (6:08)
12. Epilogue (2:22)
BONUS
- The Keith Jarrett Trio Live in Concert (7:59)
("Butch and Butch"
Keith Jarrett, piano
Gary Peacock, double bass
Jack DeJohnette, drums)
- Extra interviews with Keith Jarrett, Gary Peacock and Jack DeJohnette (33:50)
I 13:45:49 DVD Decrypter Version 3.5.4.0 started!
I 13:45:49 Microsoft Windows XP Professional (5.1, Build 2600 : Service Pack 1)
W 13:45:49 Drive D:\ (FAT32) does not support single files > 4 GB
W 13:45:49 Drive E:\ (FAT32) does not support single files > 4 GB
I 13:45:49 Initialising SPTI…
I 13:45:49 Searching for SCSI / ATAPI devices…
I 13:45:49 Found 3 DVD-ROMs and 1 DVD±RW!
I 13:46:46 Operation Started!
I 13:46:46 Source Device: [0:1:0] _NEC DVD_RW ND-3500AG 2.18 (G:) (ATA)
I 13:46:46 Source Media Type: DVD-ROM
I 13:46:46 Source Media Region Code: 1, 2, 3, 4, 5, 6, 8
I 13:46:46 Source Media Copyright Protection System Type: None
I 13:46:46 Source Media Implementation Identifier: DVD Producer 1.0
I 13:46:46 Destination File: F:\RIPS\Keih Jarrett - The Art of Improvisation (2005) [DVD9 PAL]\Image\Keith Jarrett PAL.ISO
I 13:46:46 File Splitting: None
I 13:46:46 Hardware Read Error Retries: 20
I 13:46:46 Detect Mastering Errors: No
I 13:46:46 Remove Macrovision Protection: Yes
I 13:46:46 Extracting Sectors… (LBA: 0 - 3689647)
I 13:46:47 Found IFO File: VIDEO_TS.IFO - (LBA: 318 - 325)
I 13:46:47 Found VOB File: VIDEO_TS.VOB - (LBA: 326 - 45578) - KEY: N/A
I 13:47:09 Found BUP File: VIDEO_TS.BUP - (LBA: 45595 - 45602)
I 13:47:09 Found IFO File: VTS_01_0.IFO - (LBA: 45603 - 45608)
I 13:47:09 Found VOB File: VTS_01_1.VOB - (LBA: 45609 - 51129) - KEY: N/A
I 13:47:12 Found BUP File: VTS_01_0.BUP - (LBA: 51146 - 51151)
I 13:47:12 Found IFO File: VTS_02_0.IFO - (LBA: 51152 - 51171)
I 13:47:12 Found VOB File: VTS_02_0.VOB - (LBA: 51172 - 51293) - KEY: N/A
I 13:47:12 Found VOB File: VTS_02_1.VOB - (LBA: 51294 - 575565) - KEY: N/A
I 13:50:32 Found VOB File: VTS_02_2.VOB - (LBA: 575566 - 1099837) - KEY: N/A
I 13:53:04 Found VOB File: VTS_02_3.VOB - (LBA: 1099838 - 1624109) - KEY: N/A
I 13:55:14 Found VOB File: VTS_02_4.VOB - (LBA: 1624110 - 2148381) - KEY: N/A
I 13:57:08 Found VOB File: VTS_02_5.VOB - (LBA: 2148382 - 2672653) - KEY: N/A
I 13:59:13 Found VOB File: VTS_02_6.VOB - (LBA: 2672654 - 2708114) - KEY: N/A
I 13:59:22 Found BUP File: VTS_02_0.BUP - (LBA: 2708131 - 2708150)
I 13:59:22 Found IFO File: VTS_03_0.IFO - (LBA: 2708151 - 2708160)
I 13:59:22 Found VOB File: VTS_03_0.VOB - (LBA: 2708161 - 2708165) - KEY: N/A
I 13:59:22 Found VOB File: VTS_03_1.VOB - (LBA: 2708166 - 2932457) - KEY: N/A
I 14:00:24 Found BUP File: VTS_03_0.BUP - (LBA: 2932474 - 2932483)
I 14:00:24 Found IFO File: VTS_04_0.IFO - (LBA: 2932484 - 2932501)
I 14:00:24 Found VOB File: VTS_04_0.VOB - (LBA: 2932502 - 2932506) - KEY: N/A
I 14:00:24 Found VOB File: VTS_04_1.VOB - (LBA: 2932507 - 3456778) - KEY: N/A
I 14:03:11 Found VOB File: VTS_04_2.VOB - (LBA: 3456779 - 3689605) - KEY: N/A
I 14:04:42 Found BUP File: VTS_04_0.BUP - (LBA: 3689622 - 3689639)
I 14:04:42 Operation Successfully Completed! - Duration: 00:17:56
I 14:04:42 Average Read Rate: 6,858 KB/s (5.0x) - Maximum Read Rate: 9,674 KB/s (7.0x)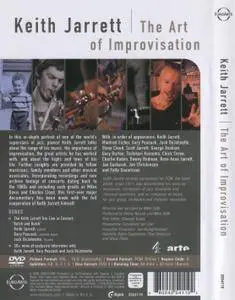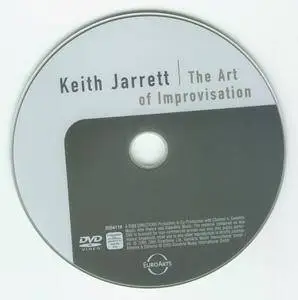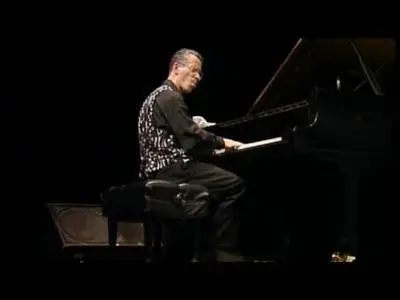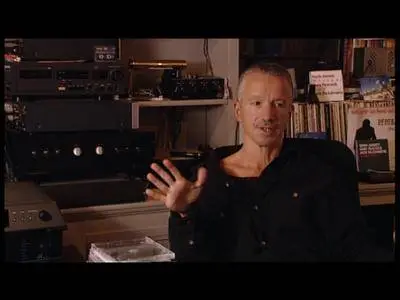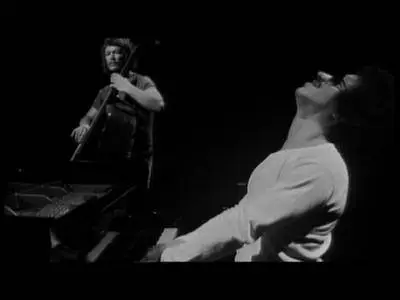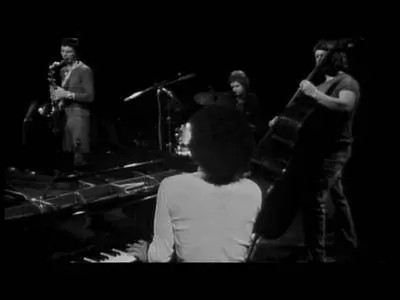 ===