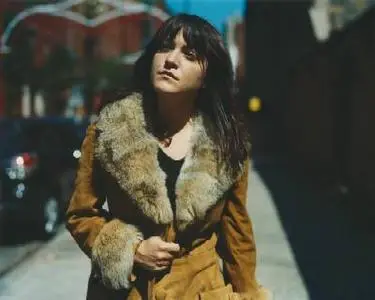 Singer/songwriter
Keren Ann Zeidel
, who records under the name Keren Ann, was born in Israel in 1974 to a Dutch-Javanese mother and a Russian-Israeli father. She was nine when her parents bought her a guitar, on which she learned to play songs by
Joni Mitchell
and
Serge Gainsbourg
. In the years to come, she would also learn to play the harmonica and the clarinet. Zeidel and her family, including a brother and sister, lived in Israel and Holland before settling in Paris, France, when she was 11.
In the 1990s, Zeidel met musician/arranger Benjamin Biolay, with whom she would form a fruitful partnership. In 1997, she had a small part (as Judith) in Alexandre Arcady's K and in 1998, she released a couple of singles (including "I+I+I") as a member of Shelby, but they attracted little attention.
Zeidel released her full-length debut, La Biographie de Luka Philipsen, in 2000. On it, she combined trip-hop, folk, and French pop to sublime effect. Lyrically and thematically, she was inspired by her family history; the name Philipsen, for example, comes from her maternal grandmother. Biolay assisted with the writing and arranging. As influences on her unique sound, Zeidel has cited Russian literature, Jewish folk music, French poetry, Bob Dylan, and Suzanne Vega, whose "Luka" is also referenced in the title (in 2001, Zeidel would open for Vega in France). La Biographie was enthusiastically received in Europe, garnering favorable comparisons to Françoise Hardy, Portishead, Beth Orton, and Dido. In addition, it earned several nominations for the French equivalent of the Grammy, the Victoires: Best New Discovery (Artist and Album) and Best Song of the Year. The song "Jardin d'Hiver" ("Wintergarden") was co-written by Biolay and became a hit for Henri Salvador. Zeidel and Biolay contributed a total of five songs to his best-selling Chambre Avec Vue. A version of "Jardin d'Hiver" also appears on La Biographie.
In 2001, Zeidel assisted with the writing of Biolay's Rose Kennedy. Her follow-up to La Biographie, La Disparition ("The Disappearance"), came out the following year. She recorded a version in English at the same time. While preparing the album, Zeidel listened to a lot of Beatles, Chet Baker, and Tom Waits recordings, resulting in a bluesier, jazzier sound. As with La Biographie, much of the material was written with Biolay, who has also claimed the Beatles as an influence. Late in 2003, the English-language Not Going Anywhere arrived, and was distributed by Blue Note in the U.S. the following summer. ~ Kathleen C. Fennessy, All Music Guide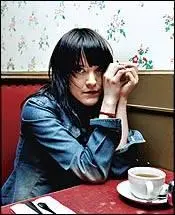 Nom d'artiste :
KEREN ANN
Nom :
Keren Ann Zeidel
Né(e) :
10 March 1974
A :
Cesaree (Israel)
Nationalité :
Israel Netherlands
Langue chantée :
English French
Qualité :
Composer Female Artist Songwriter
Genre musical :
ChansonDiscography
La biographie de Luka Philipsen (2000)
La disparition (2002)
Not Going Anywhere (2003)
Lady & Bird (by Keren Ann and B. Johannsson) (2003)
Nolita (2004)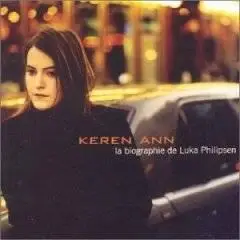 Artist:
Keren Ann
Album:
La Biographie De Luka Philipsen
Genre:
Vocal, Alternative Folk, French, Singer-Songwriter
Release Date:
February 5, 2002
Quality / Bitrate:
MP3 / 320 kbit/s
Product Description
Debut album for singer/songwriter who follows in the footsteps of Francoise Hardy but with a new trip hop sensibility that makes her sound like Paris in the autumn. 13 tracks including, 'Dimanche En Hiver', 'Aeroplane' & 'Les Mercenaires'. 2001 release.
URL's:
Keren Ann - La Biographie De Luka Philipsen.part1 - 61.99 MB
Keren Ann - La Biographie De Luka Philipsen.part2 - 53.29 MB
pass:
pshvetik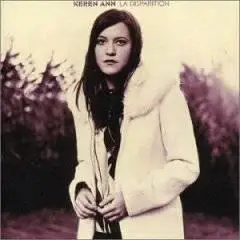 Artist:
Keren Ann
Album:
La Disparition
Genre:
Vocal, Alternative Folk, French, Singer-Songwriter
Release Date:
January 1, 2002
Quality / Bitrate:
MP3 / 320 kbit/s
URL's:
Keren Ann - La Disparition.part1 - 47.68 MB
Keren Ann - La Disparition.part2 - 43.61 MB
pass:
pshvetik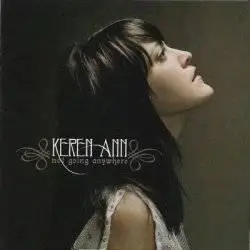 Artist:
Keren Ann
Album:
Not Going Anywhere
Genre:
Vocal, Alternative Folk, French, Singer-Songwriter
Release Date:
November 25, 2003
Quality / Bitrate:
MP3 / 320 kbit/s
Amazon.com
There's something foreign, and disturbing about Keren Ann Zeidel's fourth album. The Israeli native doesn't so much sing, as inhabit her moody compositions, creating haunting soundscapes that are as unsettling as they are beautiful, lingering in the memory long after you've put the CD back into its case. The multi-instrumentalist combines a hushed fragility with a fierce poetic austerity–with odd, truncated, inner rhymes–beginning with her rather severe confessional "Not Going Anywhere," to the ghostly specter and strategic awkwardness of "End of May" extending throughout the eleven songs that make up this disquieting collection. The chanteuse has abandoned her former trip-hop posturing that earned her early comparisons to Beth Orton and Portishead's Beth Gibbons, and instead has adopted an almost hesitant fatalism that chills the listener to the bone. –Jaan Uhelszki
URL's:
Keren Ann - Not Going Anywhere.part1 - 47.68 MB
Keren Ann - Not Going Anywhere.part2 - 41.60 MB
pass:
pshvetik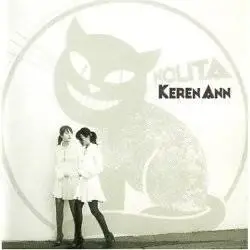 Artist:
Keren Ann
Album:
Nolita
Genre:
Vocal, Alternative Folk, French, Singer-Songwriter
Release Date:
December 21, 2004
Quality / Bitrate:
MP3 / 320 kbit/s
WebSite:
http://www.kerenann.com/
Amazon.com
French singer/songwriter Keren Ann moved to New York to record the follow-up to her English-language debut, Not Going Anywhere. She settled in the area north of Little Italy, i.e. Nolita, hence the title of her second release. While her first two recordings were in French, Nolita is in both languages (pre-production took place in Paris). It's a quieter, more intimate affair than previous efforts, but just as lovely. Like Brazilian vocalist Astrud Gilberto or Mazzy Star's Hope Sandoval, Keren Ann never shouts when a whisper will do and the music throughout could even be described as "whispery" (as opposed to, say, wispy): gently strummed guitars, delicate strings, spare percussion. There is one song, however, on which she does not take the lead: actor Sean Gullette (Pi) recites the spooky "Song of Alice," John Cale-style, while Keren Ann provides backing vocals. –Kathleen C. Fennessy
URL's:
Keren Ann - Nolita.part1 - 57.22 MB
Keren Ann - Nolita.part2 - 49.75 MB
pass:
pshvetik